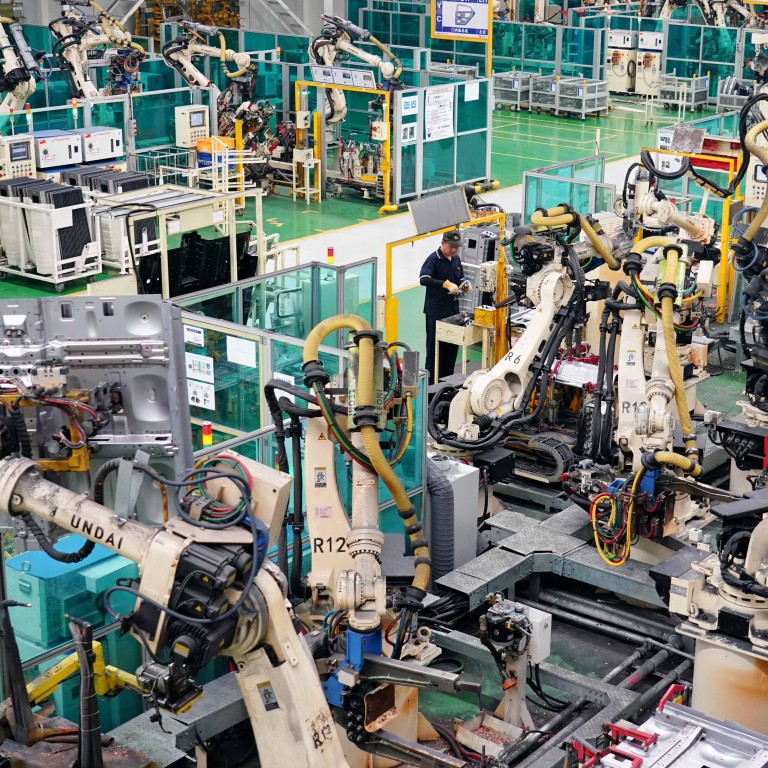 Escalating trade war continues to hit China's manufacturing, with slump continuing into August
The manufacturing purchasing managers' index, released by the National Bureau of Statistics on Saturday, was 49.5 in August
Figure adds to a month of woe for policymakers in Beijing, even ahead of planned US tariff increases on September 1, October 1, and December 15
As the trade war with the United States continues to gather pace, manufacturers in China remain gloomy about their prospects, with the sector activity contracting for the fourth successive month in August.
The manufacturing purchasing managers' index (PMI), released by the National Bureau of Statistics (NBS) on Saturday, stood at 49.5 in August, down from a reading of
49.7 in July
, and below analysts' expectations. The median result of a survey of analysts by Bloomberg expected a reading of 49.6.
The PMI is a gauge of sentiment among
factory operators
, with 50 being the demarcation line between expansion and contraction in sector activity. In the survey, manufacturers are asked to give a view on business issues such as export orders, purchasing, production and logistics.
That the index has remained in contractionary territory for six of eight months this year shows that the effects of US tariffs are resonating through the Chinese economy. The manufacturing PMI only showed expansion in March and April of this year.
New and higher US tariffs scheduled to enter force on September 1, October 1 and December 15 could provide some very temporary boost to Chinese exports and therefore manufacturers, should they inspire American buyers to make early purchases to pay lower tariff rates. However the long term trajectory is negative, with many manufacturers scoping out or already relocating to production sites outside the world's second largest economy.
Also released on Saturday was the official non-manufacturing PMI, a survey of the construction and services sectors. This stood at 53.8, up from 53.7 in July, showing that these sectors have remained more robust in the face of a general slowdown in China's economy. The Bloomberg survey of analysts had expected non-manufacturing PMI in August to remain unchanged.
Composite PMI, a combined reading of both manufacturing and non-manufacturing, was 53, down from 53.1 in July.
The August PMI decline "indicates downward pressure on the economy," said Zhang Liqun, an analyst with the China Federation of Logistics and Purchasing, which produces the index with the NBS.
"Corporations' forecasts of the market outlook were quite poor while being cautious on their production operations," Zhang said. The PMI indicated a drop in new orders, which also reflected a lack of domestic demand. Given that the US is escalating tensions with China, downward pressure on external demand is also apparent, Zhang said.
August was a month to forget for policymakers in Beijing, with a series of negative data highlighting the serious economic challenges facing the nation. With the trade war threatening to tip the global economy into a recession, China remains heavily exposed.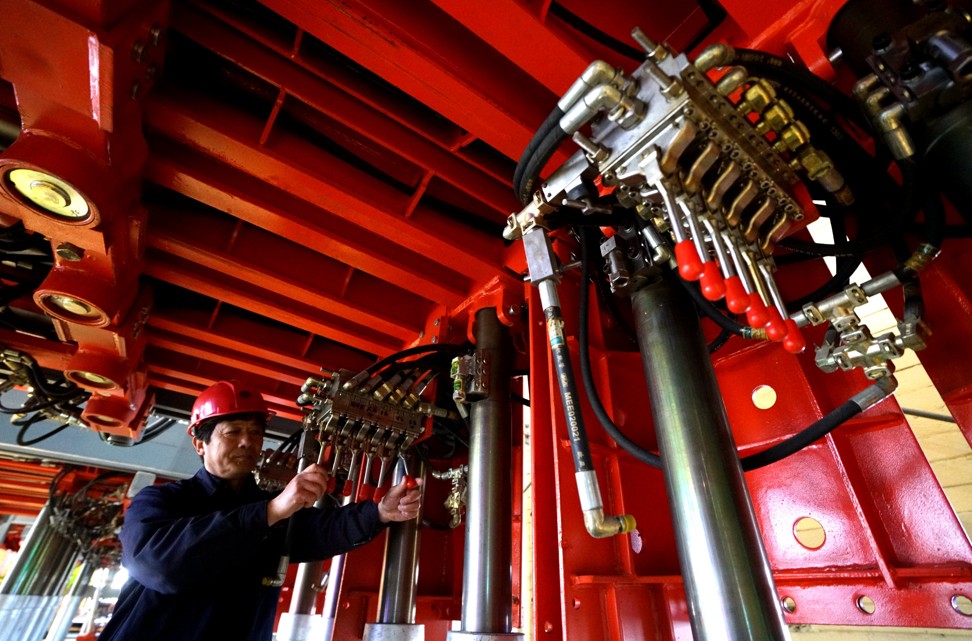 While exports grew by 3.3 per cent in July, a sign of front-loading, imports fell by 5.6 per cent, emphasising the issues with consumption in China. This problem was also clear in retail sales figure, which came in at a disappointing 7.6 per cent for July, down from 9.8 per cent growth in June.
Industrial production
, a measure of output in China's manufacturing and mining sectors, grew by just 4.8 per cent in July, the lowest reading since February 2002.
Gross domestic product in China for the second quarter of 2019 grew at 6.2 per cent, the lowest rate since NBS quarterly records began in 1992.
Additional reporting by Karen Yeung
This article appeared in the South China Morning Post print edition as: Factories' slump goes on as trade war bites