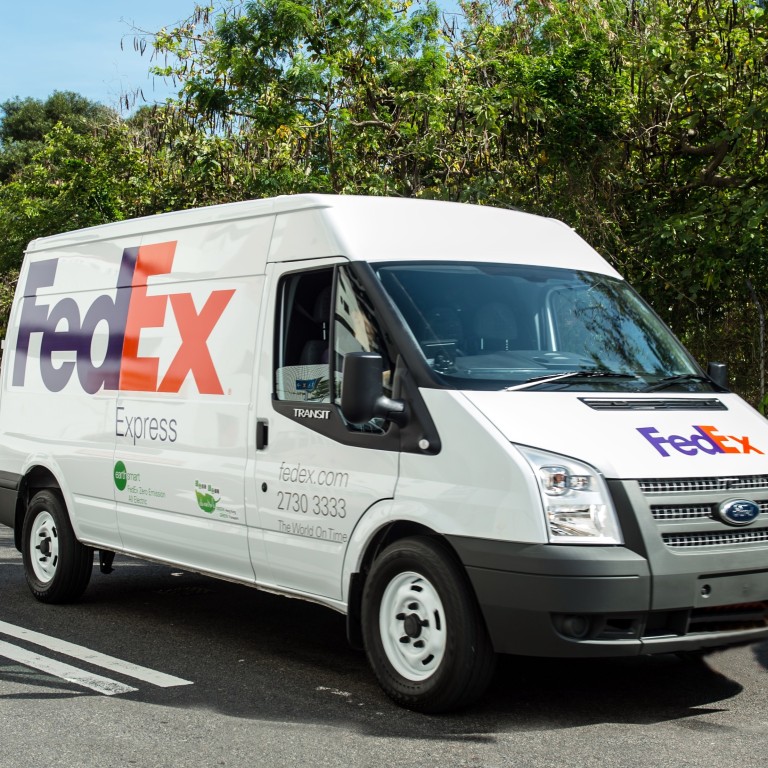 FedEx again under investigation by China for shipping 'controlled knives' to Hong Kong
The US shipping firm is already under investigation by Chinese authorities after it was accused of allowing a gun to be shipped to China
FedEx have also been accused of wrongly shipping parcels intended for Huawei in China to the United States
Chinese authorities are looking into another case involving FedEx, with the US shipping firm accused of "illegally accepting controlled knives to be sent to Hong Kong" from the mainland, the government-run Xinhua News Agency reported Tuesday, citing "relevant authorities."
The US firm has already been accused of knowingly shipping packages meant for Huawei in China to the US only days after the Chinese firm was put on a US government blacklist that bans American firms from selling products to the telecommunications giant. FedEx claimed the incident was down to a misrouting error and that no one in the US opened the packages.
In addition, last month FedEx was accused of allowing a
gun to be shipped
from the US to China. On this occasion, FedEx said it discovered the gun and turned it over to Chinese authorities.
In the latest incident, FedEx China was found to have accepted orders to ship "controlled knives" to Hong Kong, Xinhua said, adding that the items involved had been confiscated.
"An investigation has been launched into a case where FedEx is suspected of illegally handling a package containing controlled knives headed for China's Hong Kong Special Administrative Region, authorities said Tuesday," reported Xinhua.
The brief Xinhua statement did not provide further details, including the sender or intended recipient, the number or type of the knives, or the exact date of the shipment occurred.
The production, sale and purchase of controlled knives in China require special permission as they are considered deadly weapons. China's definition of controlled knives includes daggers with a tip angle of less than 60 degrees, three-edge scraping blades, spring-loaded knives and any knife with blade length of more than 220mm.
FedEx did not immediately reply to a request for comment, with a spokeswomen confirming a statement will be issued later on Tuesday.
The latest development involving FedEx comes at a particularly sensitive time for both China and Hong Kong given the ongoing anti-government protests, which have often turned violent.
China is soon expected to launch its first unreliable entity list, a blacklist of foreign firms that will be sanctioned by Beijing for engaging in illegal activities or for engaging in non-commercial activities that harm Chinese companies. China's official media has suggested that FedEx is a likely candidate to be placed on the list.
This article appeared in the South China Morning Post print edition as: FedEx accused of sending 'controlled knives' to HK