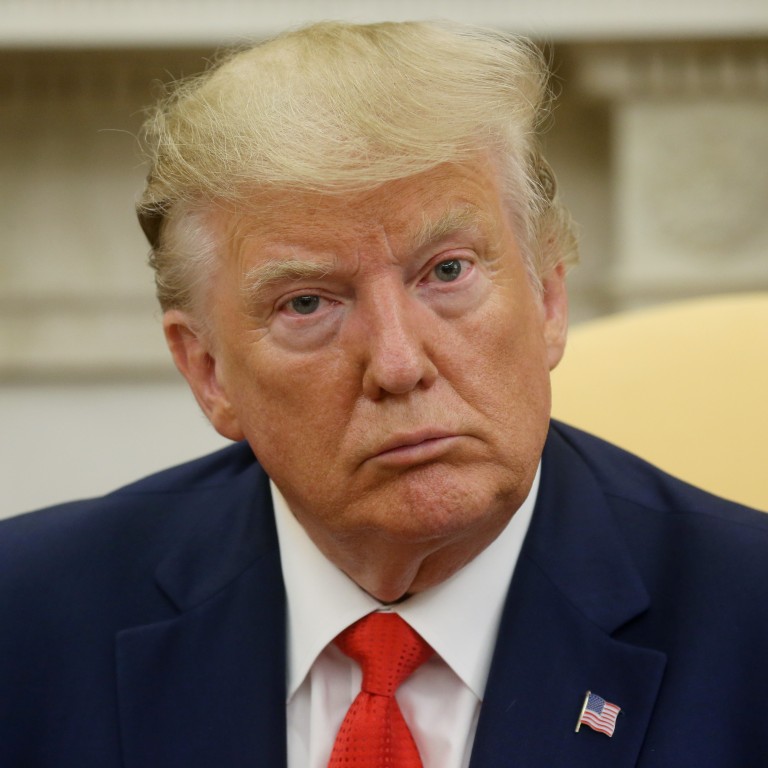 China welcomes Donald Trump's 'goodwill' act of postponing US tariff increase until after National Day
The American president confirmed a planned increase in tariffs from 25 per cent to 30 per cent on US$250 billion of Chinese goods will be delayed to October 15
The new levies were expected to take effect from October 1, but will now come before expected face-to-face trade talks in Washington
China welcomed US President Donald Trump's decision to postpone a planned tariff increase on Chinese products from October 1 to October 15, calling it an act of "goodwill".
On Wednesday,
Trump confirmed
he will delay a planned increase in tariffs from 25 per cent to 30 per cent on US$250 billion of Chinese goods at the request of Vice-Premier Liu He to avoid escalating trade tensions ahead China's National Day on October 1, which is also the 70th anniversary of the founding of the People's Republic of China.
Gao Feng, China's Ministry of Commerce spokesman, also told at a regular press conference in Beijing on Thursday that Chinese buyers have already started to make enquiries about the prices of
US farm products,
including soybeans and pork, although he did not elaborate on the timing or size of any intended purchases.
"At the request of the Vice Premier of China, Liu He, and due to the fact that the People's Republic of China will be celebrating their 70th Anniversary on October 1st, we have agreed, as a gesture of good will, to move the increased Tariffs on 250 Billion Dollars worth of goods (25% to 30%), from October 1st to October 15th," read Trump's tweet.
Trump's announcement came a day after Beijing unveiled a list of 16 types of products that will be exempt from the first round of China's additional retaliatory tariffs on US imports, as the two sides prepare for another round of high-level trade negotiations early next month.
Gao did not confirm the specific
date of the talks,
although they are widely expected to take place before October 15, leaving room for a further postponement or even a cancelling of some of the tariffs.
Before the meeting in Washington, Gao said there will be a deputy level meeting to lay the ground work for the talks between Liu and his US counterparts led by US trade representative Robert Lighthizer and US Treasury Secretary Steven Mnuchin.