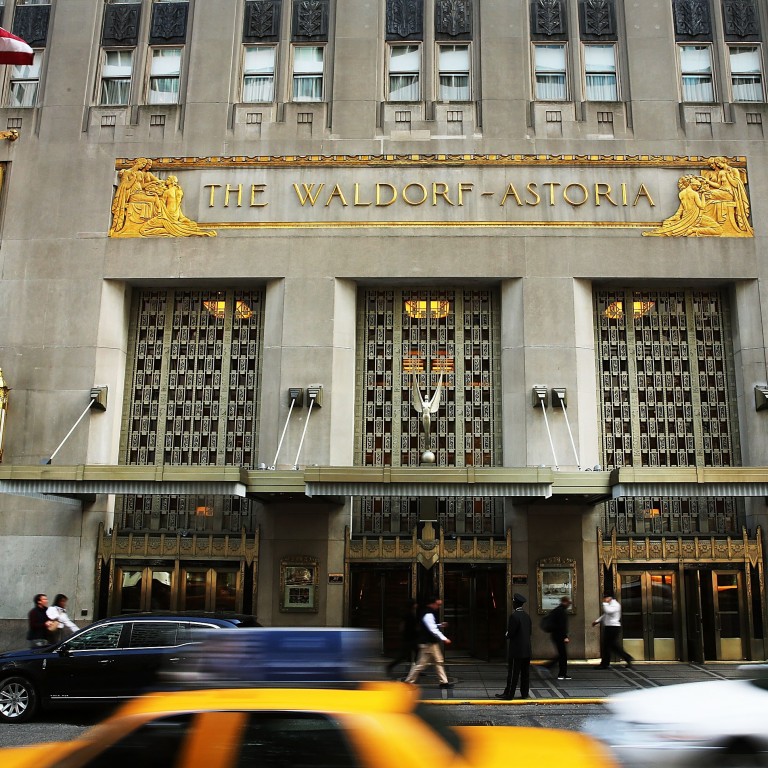 China's overseas investment fell 10 per cent last year, as government crackdown on capital flight continues
China's outbound direct investment (ODI) fell 9.6 per cent to US$143.04 billion in 2018, according to the Ministry of Commerce
Decline also comes amid crackdown on capital flight from Chinese authorities and marks second ever annual decline in China's ODI
China's outbound direct investment fell 9.6 per cent to US$143.04 billion in 2018, amid growing curbs on money leaving the country, the Ministry of Commerce has announced.
This was the second successive drop in China's outbound direct investment (ODI) after many years of breakneck growth. In 2017, ODI dropped by 19.3 per cent, the first decline in record. Indeed, as recently as 2016, the Ministry of Commerce (MOFCOM) reported record high ODI, of US$196.15 billion.
However, despite the Belt and Road Initiative, the cornerstone of President Xi Jinping's foreign policy, encouraging Chinese companies to "go out", the government has put the brakes on Chinese companies hoovering up real estate, hotels, cinemas, and sports clubs around the world.
Furthermore, with China's relations with the West, including the United States and European Union, becoming increasingly strained, analysts have noticed "greater foreign hostility toward Chinese investment".
The statement on the Ministry of Commerce (MOFCOM)'s website pointed to the fact that despite the decline, China's "influence in global foreign direct investment continued to expand". China remained the world's second largest overseas investor, second only to Japan, as global foreign direct investment dipped by 29 per cent, the statement said.
"The country's stock of ODI reached US$1.98 trillion in 2018, ranking third after the United States and the Netherlands," the statement said, but when looking at China's declining ODI, international analysts have tended to focus instead on the perceived growing hostility to Chinese investment around the world.
The MOFCOM data do not provide a breakdown of China's investments in specific nations, but with Washington tightening restrictions on Chinese acquisitions of US assets, it is likely that a large portion of the decline was US-centric.
A Chinese government report in January said China's outbound direct investment to the US in 2017 had plunged by 62.2 per cent due to "the Trump administration's protectionism".
"The country's state-controlled giants are engaging in fewer transactions, especially large transactions. They are still slowly moving auto and steel capacity outside China, but the eye-catching sums spent by the likes of Ping An in acquiring a stake in HSBC have disappeared," Derek Scissors, a resident scholar at the American Enterprise Institute (AEI), wrote in a report published in July.
"One explanation is greater foreign hostility toward Chinese investment, starting with but not limited to the US," Scissors added.
Due to the trade war with the United States, Chinese restrictions on outbound investment and new US government scrutiny of Chinese acquisitions of American assets, Chinese direct investment in US assets dropped sharply in 2018 to just US$4.8 billion in new business acquisitions and investments, the lowest level in seven years, according to a Rhodium Group report published in January.
One high-profile casualty of Beijing's waning appetite for ODI has been CEFC China Energy, a private conglomerate, and once one of China's most aggressive overseas investors, armed with cheap funding from China Development Bank.
In 2015, for example, the company offered to buy a 14 per cent stake in Russia's state oil behemoth Rosneft for US$9 billion. However, the deal collapsed when the Shanghai-based company's chairman, Ye Jianming, was detained and investigated by Chinese authorities in March 2018. Two months later, the Qatari sovereign wealth fund stepped in to snap up the US$9 billion stake.
According to the statement, jointly released by MOFCOM, the National Bureau of Statistics and the State Administration of Foreign Exchange, by the end of 2018, more than 27,000 Chinese investors had established 43,000 enterprises in 188 countries. Among them more than 10,000 were connected to the Belt and Road Initiative.
This article appeared in the South China Morning Post print edition as: Curbs slow Chinese overseas investment