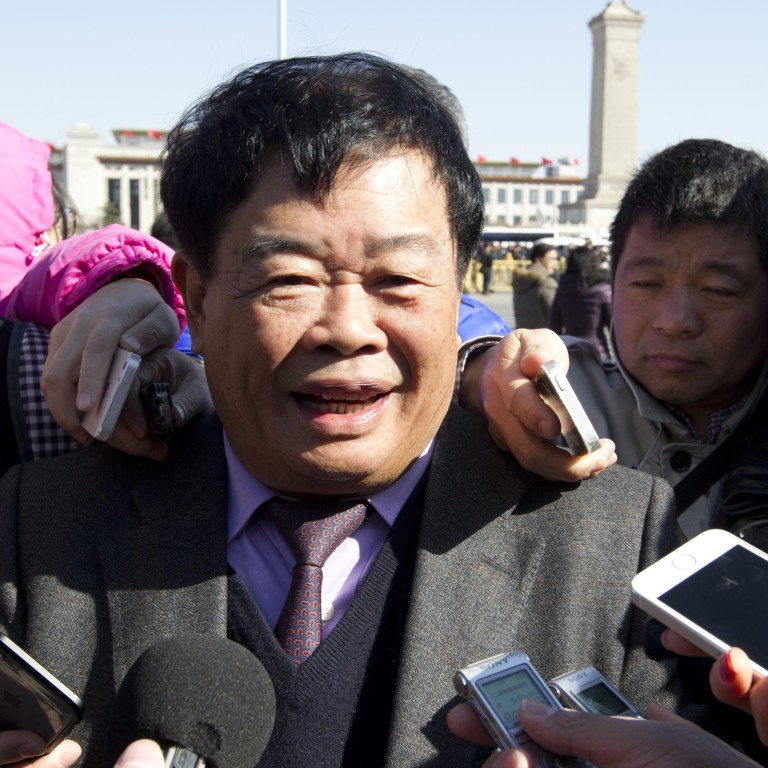 GM strike is example of how US labour unions are killing manufacturing, says 'American Factory' boss
Cao Dewang, the Chinese owner of the Fuyao Glass America factory, was speaking for the first time since the documentary film premiered on Netflix last month
On Sunday, the United Auto Workers (UAW) union called a strike of its 49,000 members at General Motors plants in the United States
Cao Dewang, the Chinese owner of the Ohio car glass factory featured in the documentary film American Factory, said the western labour union system is no longer fit for the development of manufacturing and that the system in the United States is the main driver behind the demise of made in America products.
The 73-year-old Chinese entrepreneur said that he would rather close down his factory in Dayton, Ohio, than allow a labour union to run it, reiterating his stance voiced in the documentary that stirred debate about the future of manufacturing as well as the differences between Chinese and US work culture and values.
The documentary, which focused on Cao's Fuyao Group purchasing a closed General Motors factory and infusing it with Chinese style management, was produced by Barack and Michelle Obama's film company, Higher Ground Productions, and premiered on Netflix last month.
"The labour union system in Europe and the US is no longer fit for the development of manufacturing. It's safe to say that the demise of US manufacturing was caused by this [labour union system]," according to the transcript of Cao's comments published by the Beijing News, a newspaper under the Beijing municipal government, on Monday. "I won't accept such a system. In the case of General Motors – it suffers losses every year because of troubles caused by labour unions – it is a very painful thing. The loss of morale can be worse than the financial losses."
Cao's comments were published at the same time that the United Auto Workers (UAW) union called a strike of its 49,000 members at General Motors plants in the US that started Sunday morning. It is first national strike organised by the union since 2007 after contract negotiations with the carmaker broke down.
"Auto workers go on strike after years of tirelessly helping General Motors reach record-level profits," the union said in a press release, in which it spelt out its demands for fair wages, affordable health care, "our share of the profits" and job security.
General Motors reported a US$8.1 billion net profit in 2018 after a loss of US$3.9 billion in 2017. The Detroit-based carmaker also said it made a profit of US$2.4 billion in the second quarter of 2019, an increase of 1.6 per cent from a year earlier.
American Factory showed UAW's effort to unionise the Fuyao Glass America factory, which failed in part because of a strong campaign by the company for workers to vote against the move.
Cao's interview, which was conducted on August 30, was the first time he had spoken since the documentary directed by American filmmakers Steven Bognar and Julia Reichert sparked a renewed debate on both sides of the Pacific about the relationship between capital and labour. The film was not officially available in China, but it was widely available and commented on via Chinese social media.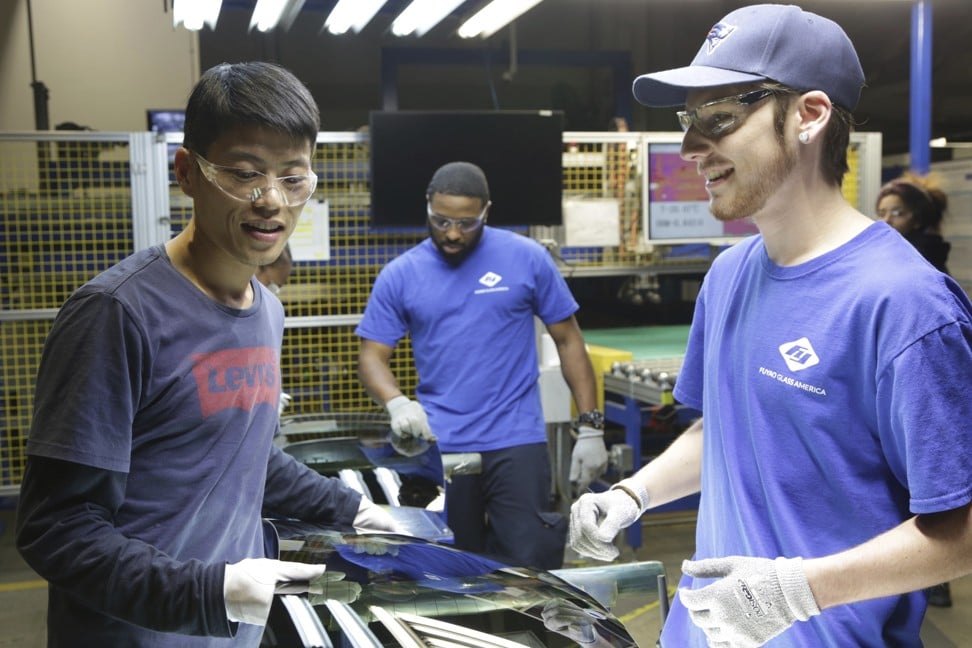 While China's official Communist ideology is based upon Karl Marx's theories on workers taking control of the means of production, China has embraced a development model that favours capital over labour, which generated strong headline economic growth rates but has also increased the country's income inequality to one of the highest levels in the world. In addition, Chinese labour unions are often toothless in organising strikes or conducting group negotiations with management.
Like many Chinese entrepreneurs, Cao has a rags-to-riches story amid China's spectacular economic rise in the last four decades, blessed in part by the global shift of manufacturing to China and the country's lower labour and environmental standards.
In the documentary, one worker in Cao's factory in China said she worked 12 hours a day and only visited her hometown twice a year. Cao was quoted by the newspaper as saying that it is very common in China for government and corporate employees to stay away from home and only visit home twice a year.
"It's a cultural difference that Americans can't understand," he said.
Only one of Cao's five factories in the US has a labour union, and the entrepreneur added that the US made a policy mistake by allowing the hollowing out of its manufacturing in favour of financial gains.
"Many US manufacturers have lost confidence in investment, and so there has been no technological transformation or upgrading of obsolete facilities for years, which in turn has resulted in high tensions between capital and labour," Cao added.
He said that it would take years for the US to recover its manufacturing power despite
US President Donald Trump'
s efforts to bring production back. According to Cao, this is because US investors do not want to invest in manufacturing, young Americans prefer to work in real estate or finance instead of manufacturing, and US labour unions are blocking progress.
At the same time, Cao noted that the US is changing its policies towards manufacturing, and that it should serve as a wake-up call to China as the traditional advantages of 'Made in China' are quickly disappearing.
"From Obama to Trump, the US has been trying to regain its status as a major manufacturing country. It will be a hard process and it will take a few more years [before US can see the result]," Cao said. "China has to wake up as the US is already on the move.
"China's manufacturing industry is losing its competitiveness as costs are rising steadily … and China's national competitiveness may decrease as well. China can't afford to lose its own manufacturing industry."
This article appeared in the South China Morning Post print edition as: Ohio factory boss says unions 'killing' manufacturing