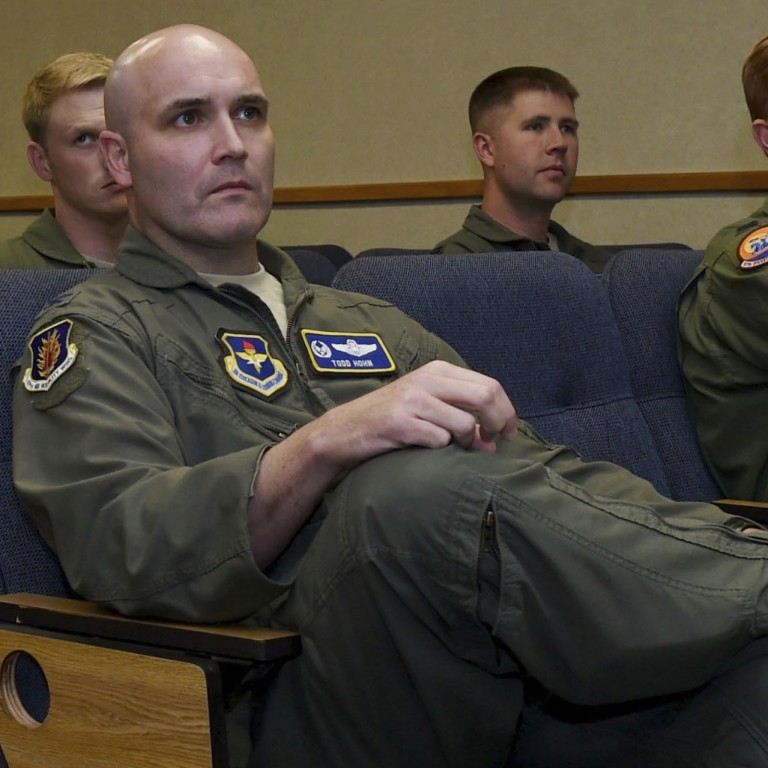 China releases Hong Kong-based FedEx pilot on bail after finding airgun pellets in luggage
Ex-US Air Force colonel Todd Hohn is reported to have been detained a week ago at Guangzhou Baiyun International Airport before boarding a Cathay Dragon flight
The American courier service is already facing three other investigations launched by Chinese authorities in the last four months
A former US Air Force pilot has been released on bail in the southern Chinese city of Guangzhou after "an item was found in his luggage before a commercial flight", confirmed current employer FedEx in the latest incident involving the American courier service.
According to The Wall Street Journal, former US Air Force colonel Todd Hohn was detained a week ago at Guangzhou Baiyun International Airport, a FedEx regional hub, citing a lawyer for the pilot's family.
The report added that Hohn was detained after non-metallic pellets used in low-power replica air guns were found in his baggage before he boarded a Cathay Dragon to Hong Kong.
"FedEx confirms that Chinese authorities in Guangzhou detained and later released one of our pilots on bail after an item was found in his luggage before a commercial flight," said a FedEx statement. "We are working with the appropriate authorities to gain a better understanding of the facts."
The US embassy in Beijing confirmed to the South China Morning Post that they were aware of the "arrest of a US citizen in Guangzhou", according to a US State Department official. The Consulate General of the United States in Hong Kong confirmed they were not handling the case, instead directing inquires to the office in Beijing.
FedEx is already facing three other investigations launched by Chinese authorities in the last four months.
FedEx was accused in May of knowingly shipping packages meant for Huawei in China to the United States only days after the Chinese firm was placed on a US government blacklist that bans American firms from selling products to the telecommunications giant.
On this occasion, FedEx apologised on its Chinese social media account for the "mis-transportation" of the packages, claiming they were diverted in error.
FedEx's response failed to convince Beijing and Ma Junsheng, the head of China's State Post Bureau, said at the start of June that the government had launched a formal probe.
In August, FedEx was accused of allowing a
gun to be shipped
from the US to a Chinese sportswear company in Fujian province. On this occasion, FedEx said it discovered the gun and turned it over to local authorities, who are investigating.
Earlier this month, the state-run Xinhua News Agency said FedEx was being investigated by regulators for trying to ship
controlled knives to Hong Kong,
an accusation that the Memphis-based firm denied, saying that the shipment in question "was handled correctly via standard security protocol".
China is soon expected to launch its first "unreliable entity list," a blacklist of foreign firms that will be sanctioned by Beijing for engaging in illegal activities or for engaging in non-commercial activities that harm Chinese companies. China's official media has suggested that FedEx is a likely candidate to be placed on the list.