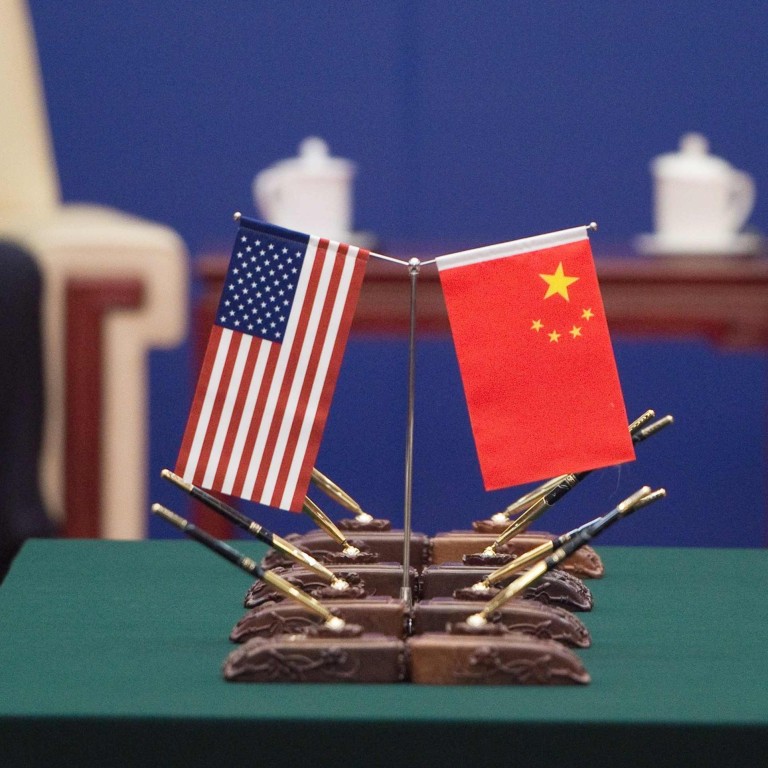 China and US in new 'cold war' that is 'more difficult' than Soviet-era, says former US Ambassador to China
Series of high-profile former US government figures painted a grim portrait of US-China relations, as 14 month trade war rumbles on
Comments suggest souring mood in diplomatic and trade policy circles, with many expecting 'a protracted series of on again off again conflicts'
China and the United States are locked in a "kind of cold war" that is "more difficult" to resolve than the four decade stand-off between the US and Soviet Union, according to the former American Ambassador to Beijing, Max Baucus.
"I think we're in a kind of cold war that is more insidious than the last cold war," Baucus told an event in Hong Kong on Friday. "The last cold war was easy, with MAD – mutually assured destruction – that brought transparency. This is much more difficult, much more pervasive."
The comments from Baucus – who was ambassador from 2014 to 2017 – were typical of the dark, pessimistic tone struck by a succession of high-profile speakers at the American Chamber of Commerce in Hong Kong's China Conference.
Even with negotiations ongoing in Washington this week, there were few positive signals offered by the former US government figures, indicating the sharp downturn in mood among experts in recent months.
The speakers did urge the White House to pursue engagement with China to mitigate the worst aspects of the strategic competition between the two nations. Baucus said the two countries could still try to seek cooperation in areas of mutual concern, such as climate change and North Korea.
Nevertheless, the gloomy outlook was inescapable.
Baucus said that the root of the US-China dispute is that "we do not trust each other" and professed that "I think it's very dangerous. I personally think we're sliding" towards a longer term dispute than many people imagined was possible.
His comments were echoed by Charlene Barshefsky, former US trade representative during the Clinton administration, who steered negotiations with China over its accession to the World Trade Organisation (WTO) in 2001.
Barshefsky accused the US and China of "choosing protectionism, which poses acute risks for bilateral relations for global growth and stability". She added that whether a
trade deal
is struck, "this war has caused substantial and I think very long-lasting damage to the US, to China, and their bilateral relationship".
Barshefsky admonished US President Donald Trump, saying "I don't think this administration's trade policies are making anybody great".
She also, however, harshly criticised the nature of China's dramatic post-WTO rise, saying that it "feeds off of a mercantilist zero sum series of trade policies at home, which are at odds with global goals at market economics".
"The US will find it difficult to shape the perception that it is not a reliable trading partner. And China's mercantilist trade policies and frankly the fundamental weaknesses in its economy generally have now been laid bare" Barshefsky said.
"The outlook for the bilateral relationship even with the deal is turbulent. I don't think there's any question about that. And I think the past two years was a skirmish in what will be a protracted series of on again, off again conflicts," she said.
"If recent US action is viewed as a danger to the global system, [China's] distinct form of protectionism and the
trade war
that has precipitated poses, in my view, the single greatest threat to the global system."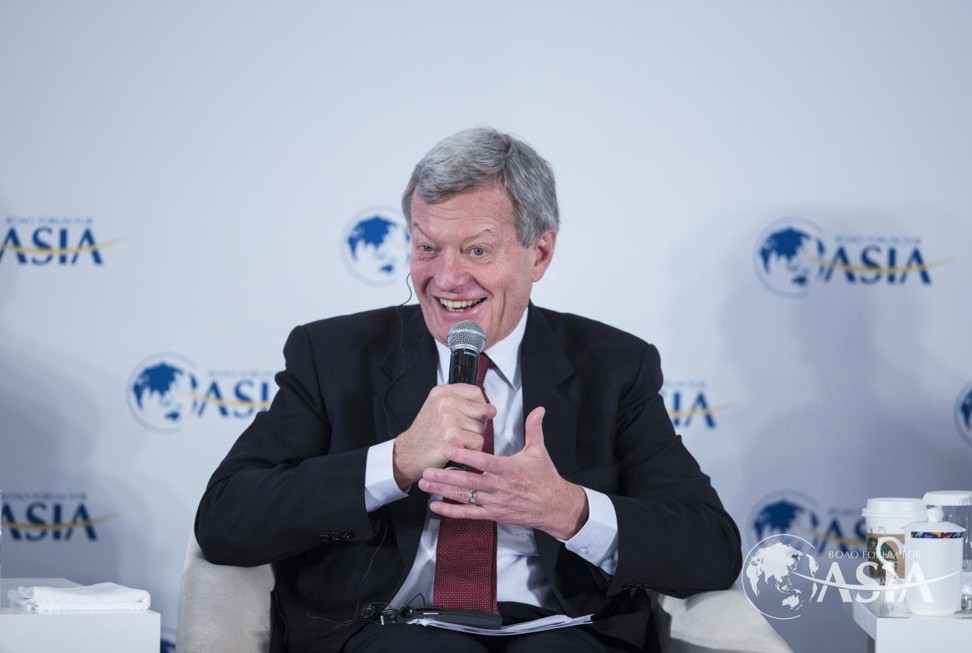 Fourteen months into the tit-for-tat
tariff battle
between the world's two largest economies, such high-profile, barbed critiques of both sides shows that in Washington's trade circles, patience is wearing thin.
The common perception now is that US-China relations have suffered severe damage and that even if Trump were to lose the 2020 presidential election, his successor would face a serious challenge in putting it back together again.
Evan Medeiros, White House senior director for Asia during the Obama administration, said that the world has entered "a new normal that is defined by a period of persistent and consistent tensions".
"Many American strategists recognise we're now dealing with a rising power, that our interests diverge more than they converge and they diverged on important American economic and security interests. It's a similar calculation on China's part," Medeiros said.
Robert Grieves, chairman of AmCham Hong Kong, expected the US to further delay the tariffs to create more room for the two countries to continue talks, but he played down the expectations of a quick resolution of the trade war.
"It's going to be a long-drawn-out process. I don't think a quick resolution of this. Personally I think it could go into the election year 2020," he told theSouth China Morning Post.
Muddying the waters further are the ongoing anti-government protests in Hong Kong. Leading pro-democracy figures from Hong Kong visited Washington this week to drum up support for a US Senate bill that would curb perceived human rights abuses in the city.
Speakers and delegates at the event thought that even if the bill was passed, it would be unlikely to have a major impact, with the White House reluctant to include Hong Kong in the wider basket of demands it is making of China.
Grieves said the act was "redundant". "It is repetitive because the Hong Kong Policy Act, which we believe is the gold standard for America's relationship with Hong Kong, includes everything that the Hong Kong Human Rights and Democracy Act does," he said.
Instead, Medeiros said, China should grant Hong Kong the autonomy stated in its founding documents.
"It is important I think that Beijing live up to that commitment of a high degree of autonomy in the Basic Law and let Hong Kong be Hong Kong," he said.
This article appeared in the South China Morning Post print edition as: Nations locked in 'kind of cold war', US group told