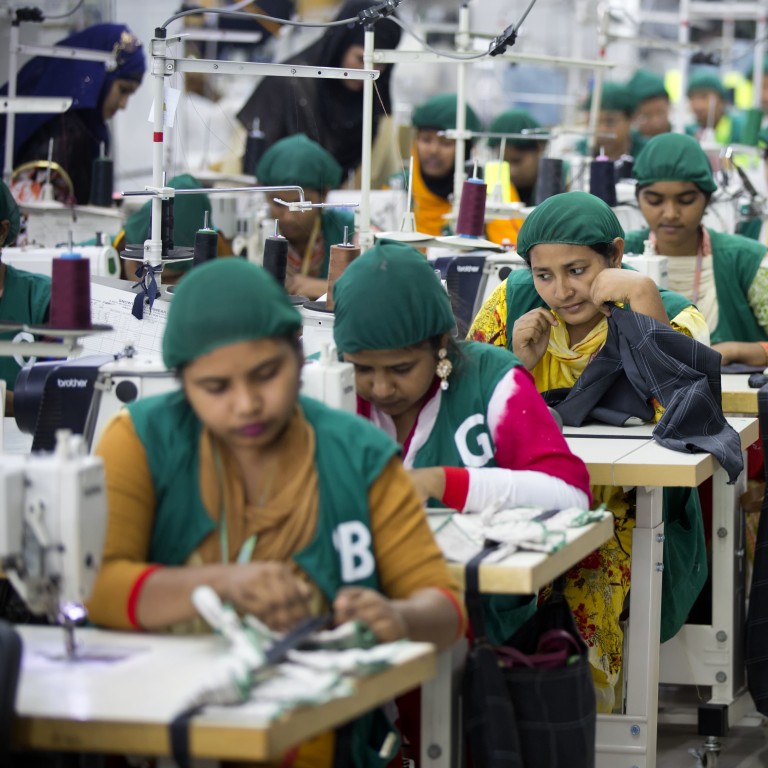 Trade war and China economic slowdown sees Asian Development Bank cut regional growth forecasts
Manila-based lender has cut its growth forecast for China in 2019 from 6.3 per cent in April to 6.2 per cent, citing 'weakening trade momentum'
Hong Kong and Singapore see their growth forecasts slashed severely, as effects of protests and China's slowdown percolate through region
China's economic outlook has been downgraded, along with other Asian trading hubs, with the Asian Development Bank citing gloomier prospects due in part to the escalating tariff war and slowing Chinese economy.
Economists at the Manila-based lender downgraded China's growth forecast in 2019 from 6.3 per cent in April to 6.2 per cent in a report released on Wednesday. Growth in 2020, the development bank predicts, will be 6.0 per cent, down slightly from 6.1 per cent forecast previously.
The Asian Development Bank (ADB) also severely slashed its outlook for
protest-ravaged Hong Kong
, which it expects to grow at 0.3 per cent this year compared to April's forecast of 2.5 per cent, citing "recent political tensions, spillover from the
trade conflict
, and the global electronics downturn". Singapore will grow at 0.7 per cent this year, a big downgrade from the 2.6 per cent predicted in April, while there were also significant downgrades for the Philippines and Thailand.
The ADB also cut its growth forecast for the region, which includes 45 nations, to 5.4 per cent this year from April's forecast of 5.7 per cent. Growth of 5.5 per cent is now predicted for 2020, down from 5.6 per cent previously, highlighting how the trade war and China's economic malaise are resonating through the region.
"The China-US trade conflict
could well persist
into 2020, while major global economies may struggle even more than we currently anticipate. In Asia, weakening trade momentum and declining investment are the major concerns," said the ADB's chief economist Yasuyuki Sawada. "These are all issues that policymakers must monitor closely."
There is already evidence of trade being redirected from China to other economies in developing Asia, such as Vietnam and Bangladesh due to the 14-month tariff war between the US and China. The ADB said escalation and broadening of the trade war may continue to reshape regional supply chains, with f oreign direct investment following a similar pattern.
Some exporting economies including Vietnam and to a lesser extent Taiwan, gradually increased their trade with the US in the first half of 2019, which has partially offset the weaker export growth to China, said Moody's credit analyst Michael Taylor.
This shift of the supply chains of US importers to other Asian economies could also help partially offset the negative spillovers from the US-China trade dispute, Taylor said, but not completely.
The effects of China's slowdown will be felt more acutely throughout Asia, he added, due to growing integration between China and the rest of Asia over the past decade, particularly in the areas of consumer goods and commodity exports from the rest of Asia to China.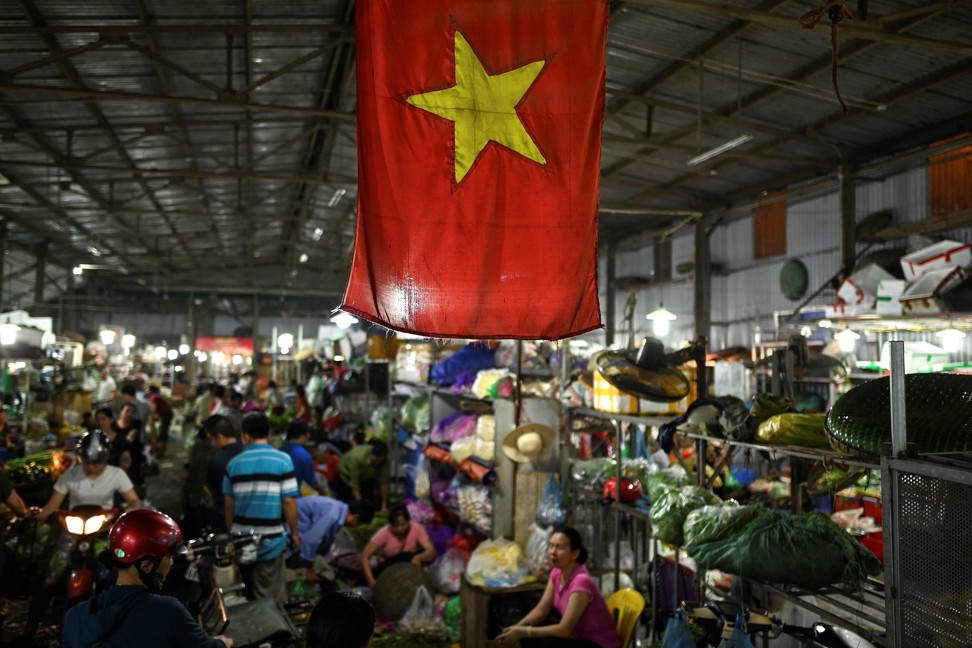 "There have been negative spillover effects on the transshipment hub of Singapore, as shown by weaker export growth to both the US and China during the same period," Taylor said, referring to the first half of 2019.
As well as the trade war, the ADB's outlook for China and the more open economies of East and Southeast Asia has been dampened by a sharp downturn in the electronics sector, coupled with the slowdown in global trade. Many of Asia's trading hubs, particularly Singapore, South Korea and Taiwan, are heavily dependent on electronics exports, which have been depressed for all of 2019.
Additionally, the ADB warned that the rapid growth of public and private debt levels in some regional economies since the global financial crisis of 2008 could be a threat to stability. D ebt-to-gross domestic product has expanded around two-thirds over the last two decades, region-wide, and policymakers should remain vigilant, the ADB said.
Inflation pressure is also building as food
prices rise in emerging Asia, including in China, where
African swine fever has pushed up
pork prices
. Headline regional inflation is predicted at 2.7 per cent in both 2019 and 2020, up from 2.5 per cent in April's forecasts.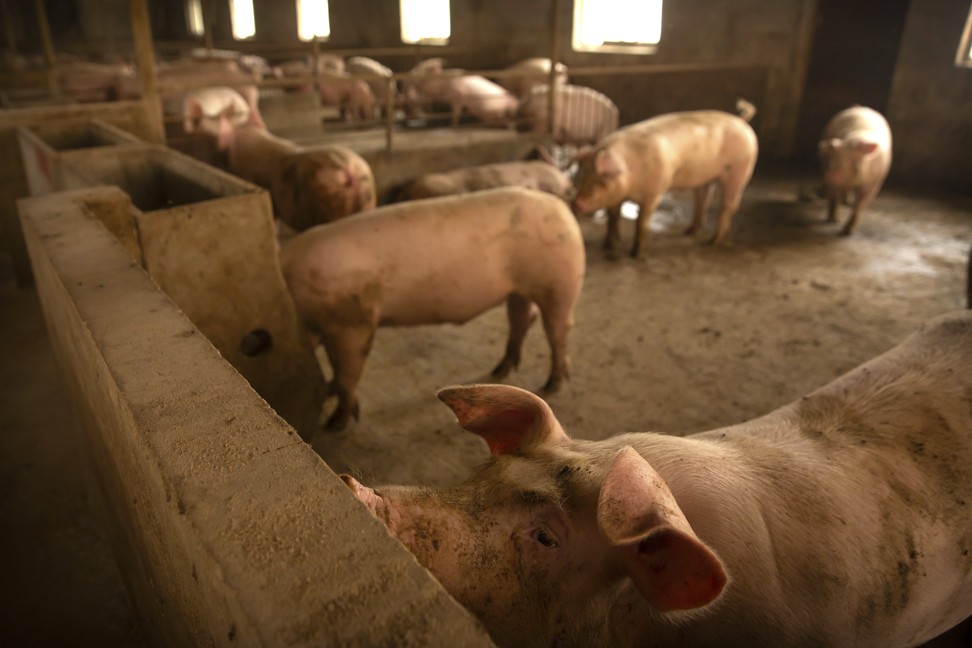 The ADB suggested that developing Asia's quickly growing cities need sound urban planning, efficient public transport, and affordable housing, to maintain the engines of economic growth and employment.
Developing Asia's urban population increased five-fold from 375 million in 1970 to 1.84 billion in 2017, according to the ADB. By 2050, it is expected to reach about 3 billion people, or around 64 per cent of the region's population. The bank also found that 90 per cent of 211 cities in 27 countries suffer from severely unaffordable home prices.
"As cities expand over municipal boundaries and become more connected with one another through flows of goods, services, and people, better planning co-ordination is needed at all levels of government," Sawada said. "Addressing weak infrastructure, congestion, housing, and education and health care services is critical if cities – and their host countries – are to remain dynamic."