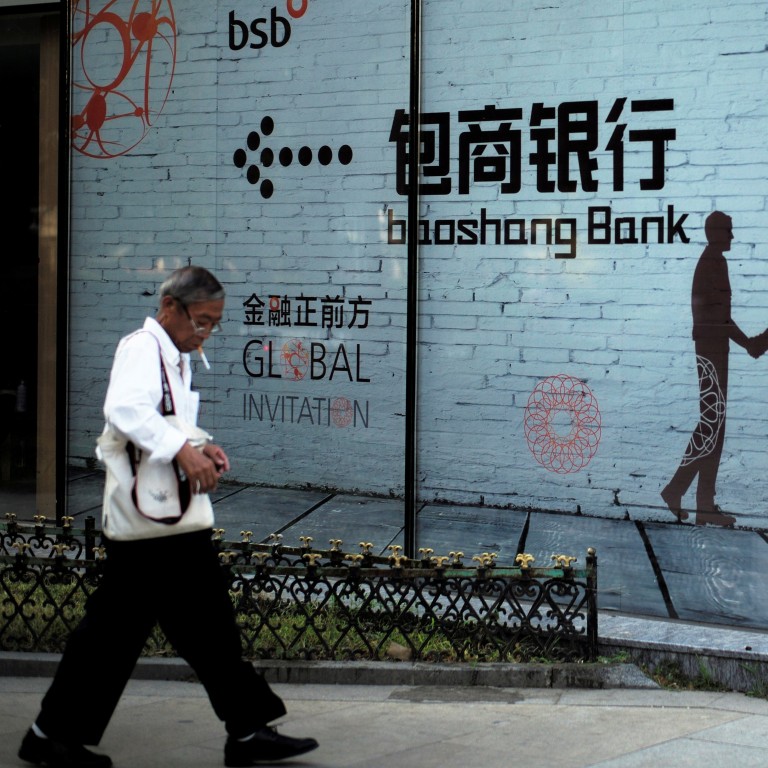 China's troubled banks 'engaged in blind expansion' but financial stability remains solid, says central bank chief
People's Bank of China governor Yi Gang addressed plans for bailing out regional banks for the first time after three crisis in the last five months
Problems at Baoshang Bank, Jinzhou Bank and Hengfeng Bank renewed concerns about the financial health of Chinese small banks
China's regional banks "engaged in blind expansion" in recent years to go beyond their home bases and chase "risky projects" resulting in three crisis that rocked the world's second biggest economy in the last five months, according to central bank governor Yi Gang, who insisted China's overall financial stability remains solid.
Yi was for the first time discussing the People's Bank of China's (PBOC) plans for bailing out regional banks after the takeover of a regional bank in Baotou, Inner Mongolia, in late May first renewed concerns about the
financial health of Chinese small banks.
Beijing's process of drafting a road map to
"defuse the bomb"
of problematic small and regional banks was discussed in an article in the
Economic Information Daily
, a newspaper run by the official Xinhua news agency, at the end of August.
But now PBOC governor Yi Gang has confirmed Beijing placing its hopes on stakeholders, including shareholders, creditors, local authorities as well as regulators, to save troubled banks.
Yi said Beijing will follow "market-oriented" and "rule-of-law" approaches in dealing with problematic banks, suggesting that the central bank is not willing to foot the bill to bail out regional lenders.
"These [troubled] institutions must take the prime responsibility. Their shareholders must be responsible for their actions, while large creditors must also have the ability to identify risks," Yi said.
In addition to
Baoshang Bank,
Beijing was forced to bailout Jinzhou Bank based in China's rust-belt province of Liaoning as well as Hengfeng Bank in Shandong province, shaking confidence in China's local banks and even the country's banking system as a whole.
China's regional banks, which are often backed by local authorities to finance projects, boomed in the last decade with aggressive balance sheet expansion, but as regional economic growth losses steam, many of them are struggling with souring assets.
Licences for these banks, which provide access to public deposits and interbank funding, are acquired and used by private tycoons to gain access to cheap funding. The Chengdu Rural Commercial Bank, for example, played a key role in engineering the rise of
Anbang Insurance Group
controlled by Wu Xiaohui, who was sentenced last year to 18 years in prison for "fundraising fraud".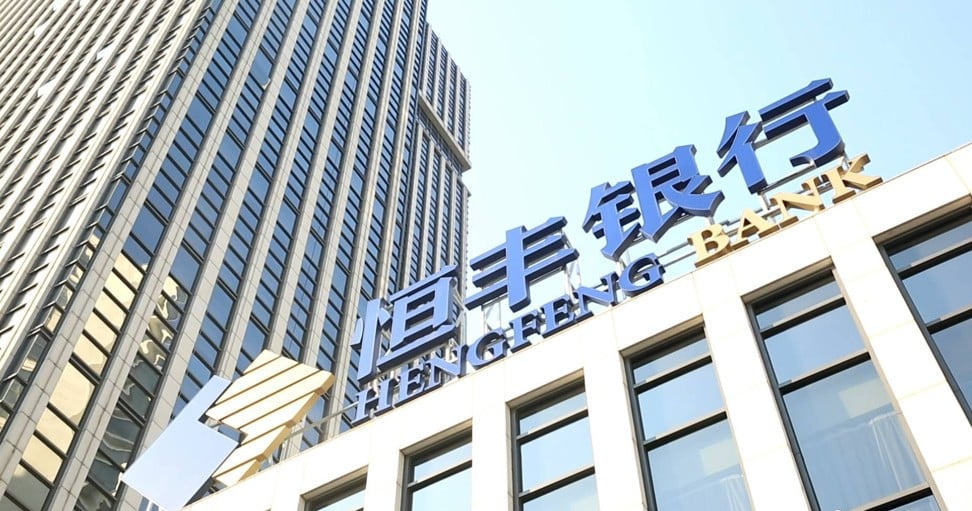 The problems of regional banks often surface at a time when their true controller is running out of the means to keep them afloat. In the case of Baoshang Bank, the
Tomorrow Group,
a private conglomerate owned by tycoon Xiao Jianhua, is in disarray since he disappeared from a Hong Kong hotel and returned China to assist with an investigation in early 2017.
Baoshang Bank was once regarded as a star city commercial bank following its rapid business growth. According to its 2016 annual report – the bank has yet to publish its 2017 and 2018 reports, its non-performing loans ratio was just 1.68 per cent at the end of 2016, a modest rise from 1.41 per cent at the end of 2015. Its capital adequacy at the end of 2016 was 11.69 per cent, painting it as a lender with sufficient capital base, low bad assets and healthy profitability.
Jinzhou Bank, which received funding support from the Industrial and Commercial Bank of China in July, reported a loss of 4.5 billion yuan (US$632 million) in 2018, a sharp turnaround from its previous reports of profits of 4.3 billion yuan in the first half of 2018 and 9.1 billion yuan in 2017.
The central bank is now trying to push the banks back to focus on local private and small firms, Yi said, meaning a city commercial bank should provide services to local businesses instead of venturing into other cities.
Yi said that Baoshang Bank, which is now under the control of the China Construction Bank, is in stable situation with no losses incurred by the bank's 5 million savings account holders and 200,000 wealth management clients.
However, the troubles at the three banks could just be the start with Peng Chun, the chairman of the China Investment Corporation, the country's sovereign wealth fund, saying last week that his firm was ready to rescue more banks after its subsidiary bailed out Hengfeng Bank.
"It will be routine to resolve financial risks during an economic downturn cycle," Peng said. "We'll make full use of our market-oriented platforms to help defuse risks of related financial institutions upon government and regulator arrangements, and restructure them into good banks."
Rory Green, an economist at TS Lombard, a London-based independent research firm, noted that the possibility is low for a financial crisis to take place in China partly as the state controls most of the financial system.
"At a macro level, we think there's a very small chance of a great financial crisis US style credit blowout, basically the [Communist] Party essentially controls all the balance sheets," said Green. "They are very adept at shifting the debt between [the groups]."