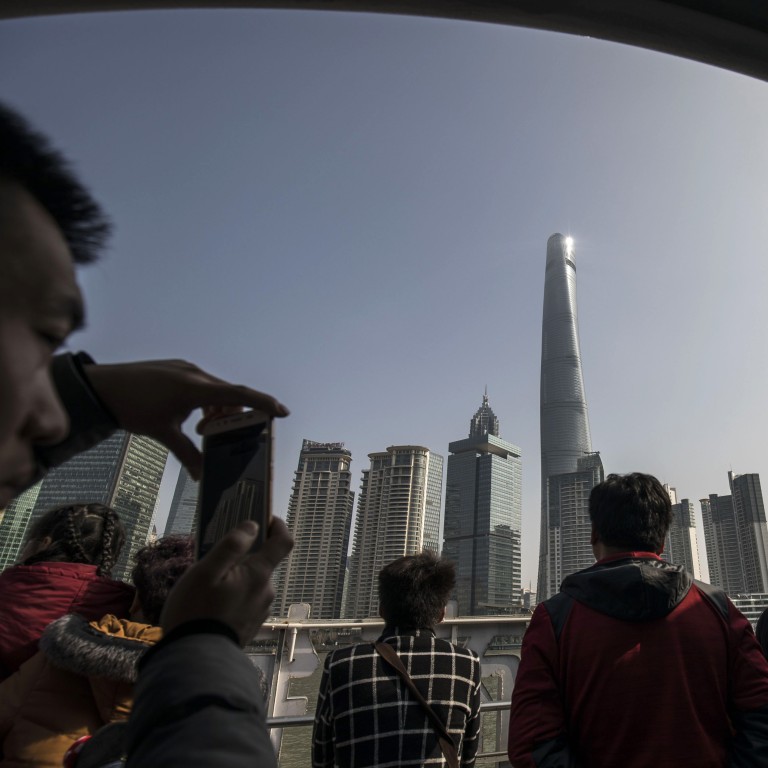 China's service sector growth slows to seven-month low in September, despite increase in new orders
Caixin/Markit service sector purchasing managers' index (PMI) fell to 51.3 in September, down from 52.1 in August
Sharp rise in input costs for labour and raw materials put pressure on companies, restraining business confidence, analyst says
Growth in China's service sector slowed in September to its lowest pace in seven months due to the rising cost of labour and raw materials, a private survey showed on Tuesday, despite an uptick in new orders.
The Caixin/Markit services purchasing managers' index (PMI), which surveys small, private sector firms on business activity, fell to 51.3 in September, the lowest reading since February, compared with 52.1 in August. The figure remained above 50, the point between expansion and contraction.
Services account for just over half China's economy and include the provision of intangible goods such as hospitality, retail, healthcare and transportation.
The Caixin/Markit composite PMI rose to 51.9 in September from 51.6 in August, as a rise in
manufacturing activity
offset the decline in services growth.
"China's economy showed signs of a marginal recovery in September, as the labour market improved and domestic demand increased at a faster pace," said Zhengsheng Zhong, director of macroeconomic analysis at research firm CEBM Group.
"However, fluctuations in exchange rates, and rising costs of labour and raw materials increased pressure on companies, which restrained business confidence."
Although new orders in the services sector grew at their fastest pace since January 2018, input costs reached their highest level in a year, the survey showed.
The increase in orders was driven by new product launches and a stabilisation of customer demand. However, new
export business continued to drop
, indicating that growth was mainly driven by domestic demand, Zhong said.
Overall business expectations dropped as rising costs in labour, fuel and materials have "restrained company confidence", Zhong said.
Service sector employment grew at the fastest pace since January 2017, showing an overall uptick in job creation and improvement in employment.
"The employment measure increased significantly, reaching a level unseen since January 2017," Zhong said. "The increase in employment was linked to growth in new orders," Zhong explained.
"After a fast slowdown in previous quarters, China's economic growth began to show signs of stability," Zhong explained.
The drop in the Caixin/Markit services PMI was in contrast to official PMI data published last month. China's official non-manufacturing PMI - which includes the services and construction sectors - slipped to 53.7 in September from 53.8 in August, according to official data published by the National Bureau of Statistics.
But more detailed data on services sector activity rose to 53.0 in September, up from 52.5 a month earlier, though activity contracted in road transport and real estate services.
This article appeared in the South China Morning Post print edition as: Growth in China's service sector slows