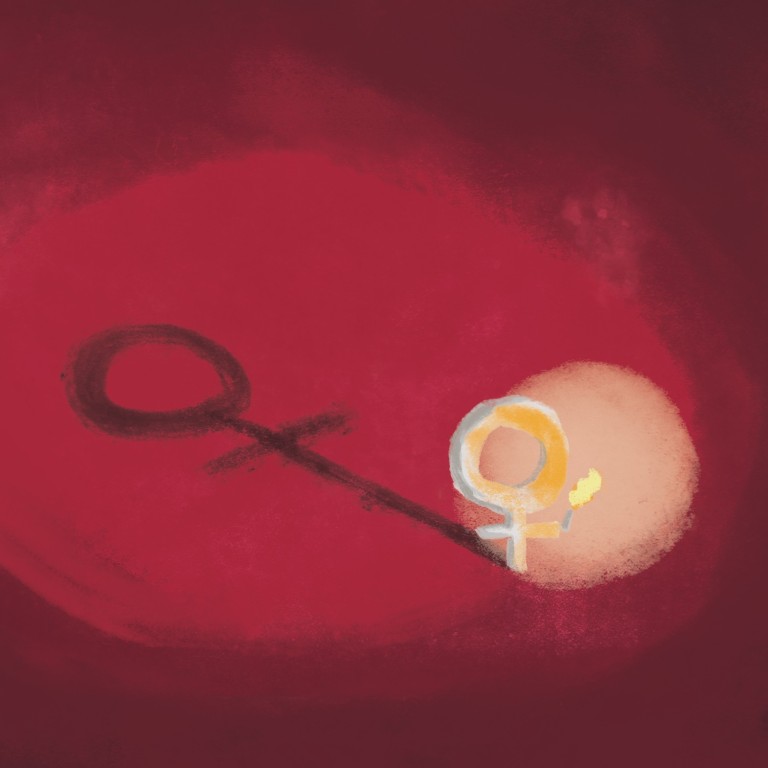 How women's rights crusaders find both government support and suppression of #MeToo in China
As an educator, Wang Wei has received official backing for her online sex education platform for adolescents
But it's a different story for prominent activist Xiong Jing, whose NGO was forced to shut down
Feminists Wang Wei and Xiong Jing both found their calling at university, but their experiences of campaigning for
women's rights
in China have been vastly different.
Wang, 21, who provides sex education through the Shenzhen-based start-up she founded, has received official policy and funding support for her activities. But 31-year-old Xiong, a prominent #MeToo activist seeking to change attitudes towards women, has been under tight government scrutiny and her NGO was shut down.
This split-screen contrast may reflect one of the many contradictions in China's economic, political and social policies as the ruling Communist Party tries to meet demands for a more just society as people get richer, without jeopardising its ability to control them.
Wang's path was set after a flasher exposed himself to her when she was 14. Distressed by the experience, Wang started giving talks to help others, and last year set up MayLove, an online sex education platform for adolescents that covers subjects ranging from
sexual assault
and sexually transmitted diseases to birth control and campus bullying.
Now in her third year studying educational technology at Shenzhen University, Wang says the website aims to fill a gap in teaching at Chinese schools.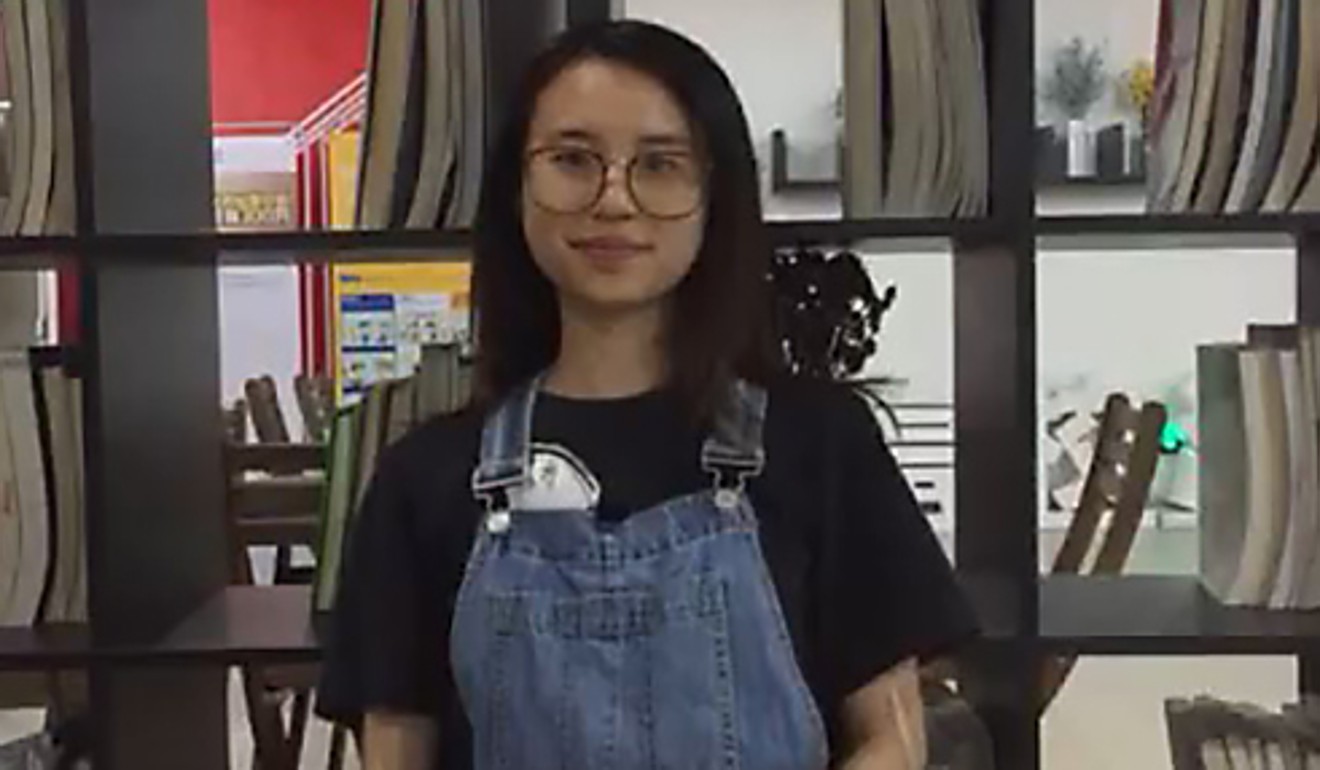 For Xiong, it was gender studies and Chinese feminist literature at university that provided inspiration. Feminism became a way to counter the injustices in Chinese society, and she went on to head a non-governmental organisation promoting women's rights and gender equality.
The two women have met once, at a #MeToo event in Chengdu, and exchanged views about issues like sexual harassment and assault – often taboo subjects in China, where speaking out is not the norm.
Market demand
"In China, basically there are no [sex education] lessons or courses at school. Teachers rarely talk about the subject," Wang said. "If they ever mention the issue, it will be to lecture girls about taking responsibility for protecting themselves – and that just means they blame themselves even more when something happens."
Seeing a business opportunity, Wang did some market research. She surveyed 4,000 adolescents in Shenzhen and Guangzhou, finding that 33 per cent of them had encountered some degree of sexual harassment.
She also found the number of Chinese adolescents with HIV had risen annually by more than 35 per cent on average in recent years, according to the Chinese Centre for Disease Control and Prevention.
"So I identified market demand [for sex education] and that the industry is still relatively non-existent at this stage," Wang said.
Over the past six years, Wang has given sex education talks in middle schools and on university campuses in Shenzhen, with financial support from the local government. The talks target students who have had bad experiences and do not know how to deal with the consequences, such as unwanted pregnancies.
"We want to focus on such [areas] because it is the lack of sex education that results in these societal problems," she said.
Wang's enterprise has benefited amid a push by the authorities to find ways to turn social services into profitable businesses, shifting away from the traditional approach of relying on charitable support.
Angela Bai, secretary general of the China Alliance of Social Value Investment, said the government was "generally supportive of leveraging business as a way to resolve social issues". "But at the moment, it's still at an experimental stage," she said. "I think it will take some time for more reflection before this gets to a stage where there is a regulation or legislation."
MayLove's operational model is an example of this approach, and Wang is exploring ways to make it commercial and turn a profit in six months.
To make her team of volunteers full-time employees and expand the business, Wang has secured a 300,000 yuan (US$42,000) loan through a government university innovation programme. She also plans to leverage her 50,000 followers on social network WeChat to launch fee-based online workshops and product sales.
Constant battle
But while Wang, as an educator, has received support and funding to raise awareness, feminist activists and women's rights advocacy groups are under ever tighter control.
Beijing's paranoia towards NGOs and activists is a constant battle for campaigners like Xiong. In March last year, social media platforms Weibo and WeChat shut down the accounts of the NGO she ran for seven years, Feminist Voices – previously known as the Media Monitor for Women Network – that had promoted China's #MeToo movement. The two accounts had more than 250,000 followers combined.
"We can say that #MeToo was one of the most influential social movements seen in China," said Xiong, who pulled the plug on Feminist Voices after the account closures.
"The police thought there was a 'black hand' orchestrating the situation, making people do what they did – they thought the black hand was related to us."
The #MeToo movement went global after erupting in the United States in 2017, toppling powerful men over sexual misconduct allegations. It set off a firestorm in China last year with a number of academics, media personalities and activists accused of sexual misconduct, and some dismissed from their jobs.
Xiong has continued her advocacy work since the NGO closed and said she wanted to go further than educating and raising awareness on discrimination, sexual harassment and assault – she was seeking to influence and change government policies that were inadequate or needed improvement.
But it was extremely challenging, since NGOs and activists were restricted in what they could do in mainland China, and lobbying for women's or LGBT rights or mobilising people to protest was not tolerated by the authorities. She said many activists and NGOs had been forced to shut down or go underground because of police harassment. 
In 2015, there was an international outcry over the "Feminist Five" –
Li Maizi
, Wei Tingting, Zheng Churan,
Wu Rongrong
and Wang Man – who were arrested and detained for a month by Beijing police for a plan to stage protests in the capital and Guangzhou against sexual harassment.
The arrests ahead of International Women's Day were seen as part of a widening suppression campaign on activism. 
One area sexual harassment campaigners have targeted is the law. Women in China may be more willing to speak out about sexual harassment now, but according to Human Rights Watch it is still very difficult to seek legal redress because it is prohibited but not clearly defined under Chinese law.
But that could be about to change – a spokesman for the legal affairs commission of the National People's Congress last month said a clear definition would be drafted soon.
For the two feminists, there is optimism and uncertainty ahead as China struggles to open up and develop further into an advanced economy. Wang sees room for growth as she blazes a trail in the education sector.
"The sex education industry in China is just getting started," she said. "It needs to be explored and to slowly grow. There's been lots of research done on this and everyone acknowledges the importance of sex education."
But for Xiong, the path is fraught with difficulty. "I have a lot of fear and insecurity because of the harassment and suppression by the government … but I want to continue as a feminist activist because I want to do something that has value and meaning," she said.
"This is also very important for China as its society develops, and it's very important to me – that's why I will continue on."