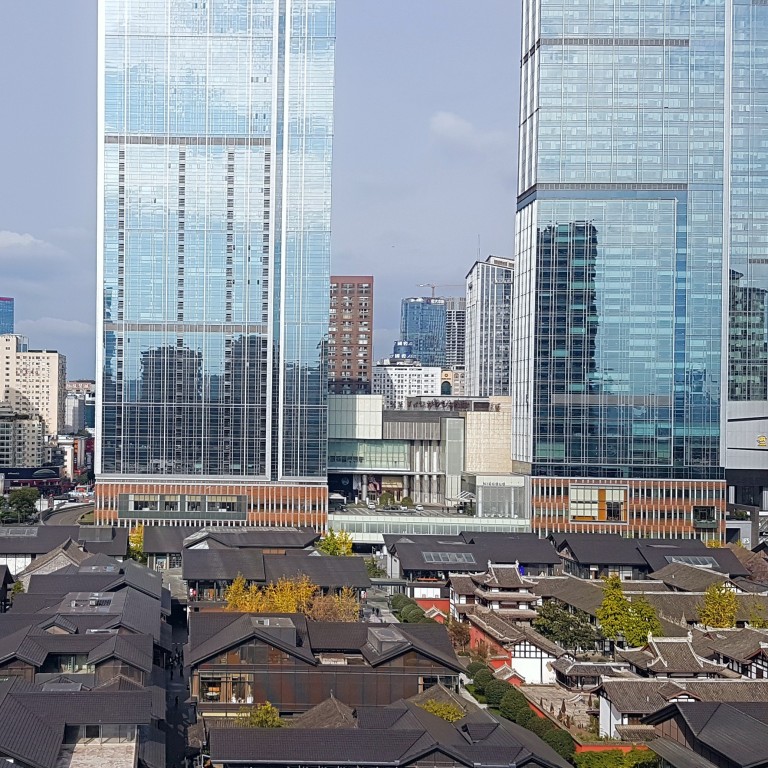 Shenzhen, Beijing lose out to Chengdu as China's best performing city economy, says report
Chengdu has for the third time scooped top spot among Chinese cities for economic performance, according to Milken Institute report
Tech hub Shenzhen dropped from first to second in the annual rankings
Fast-growing Chengdu has overtaken technology hub Shenzhen as the best performing economy of any Chinese city, according to an annual report by US-based think tank the Milken Institute.
The city shot up six places from last year to snatch top spot for the third time since 2015 in the index, which ranked 262 Chinese cities on nine growth indicators such as jobs, wages, gross regional product (GRP) per capita and foreign direct investment (FDI) growth between 2012 and 2017.
As the provincial capital of Sichuan province, Chengdu – along with Chongqing – is one of the twin growth engines in China's western region, having cemented its place as a manufacturing hub specialising in defence-related production.
The city of some 16.33 million ranked number one in terms of employment growth, fifth for wage growth and 15th for GRP per-capita growth among China's first- and second-tier cities, the survey said.
First-tier cities refer to municipalities directly governed by the Chinese central government and second-tier cities include capital cities of provinces, plus Dalian, Ningbo, Qingdao, Shenzhen, and Xiamen, according to the report.
"The city's geographic location inside the Diamond Economic Zone makes it an important gateway for the southwest region. Investments in a 10,000km Chengdu-Europe Express Rail will help improve China's logistical connection with the western world supporting the
[Belt and Road] Initiative
," the report said.
Chengdu surged to number one spot thanks to strong gains in its ratio of foreign investment to GRP, as well as employment and wage growth, between 2016 and 2017, the report said.
Shenzhen, home to China's version of Silicon Valley where technology giants Huawei and Tencent are based, dropped from first to second place in the rankings, but was still the best performing city in many measures.
In employment and wage growth for the five years ending in 2017 it was ranked first and second, respectively, while in terms of GRP per-capita growth it was China's 16th-best performing city over the same period.
The report showed that Shenzhen was China's best placed city for concentration of high value-added industry as it transforms into an innovation-based economy, although the recent United States blacklisting of some Shenzhen-based technology companies linked to China's alleged human rights abuses of Xinjiang Muslims has stoked some uncertainty.
President Xi Jinping's endorsement of
Shenzhen as a "key pilot zone for socialism"
will allow the city to carry out bolder reforms and may mean it snaps up some of crisis-hit Hong Kong's financial services, the report said.
Beijing, Lanzhou in Gansu province, and Zhengzhou in Henan province placed from third to fifth place on the best city list, respectively.
Donguan, China's manufacturing powerhouse in Guangdong province, topped the list of 228 small-to-medium sized third-tier cities. The city has been promoting automation and advanced manufacturing since 2014, which has played an essential role in rebooting the economy, the report said.
Nantong in Jiangsu province and Zhuhai in Guangdong province placed second and third respectively in the category of third-tier cities.