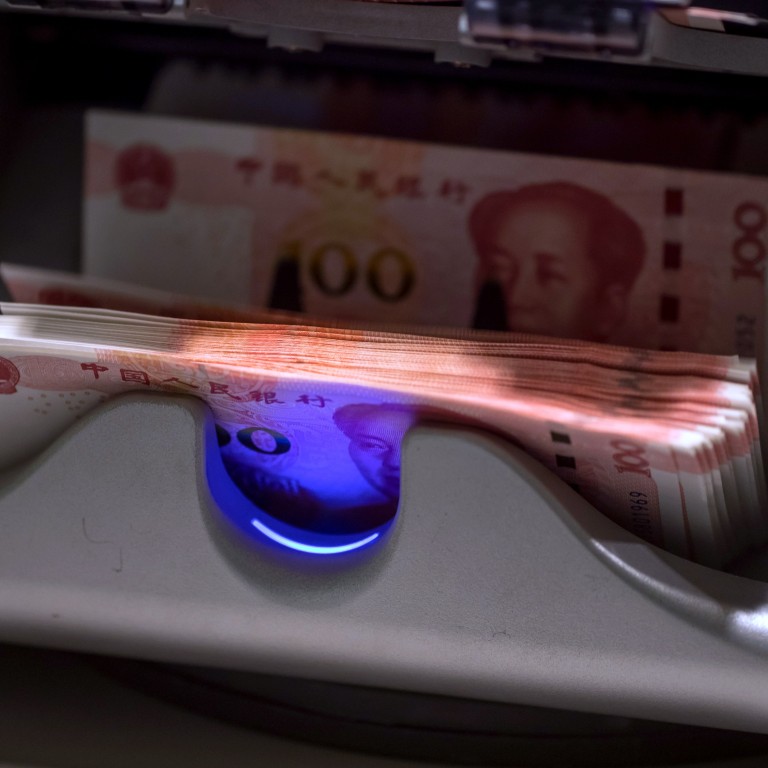 China criminalises loans with annual interest rates above 36 per cent in crackdown on private lending
China's Supreme Court and police authority issue joint ruling that criminalises any lending rates higher than 36 per cent per year
The new ruling, which came into effect on Monday, could deal a heavy blow to China's underground banking system
The Chinese government has issued a new ruling, effective from Monday, that makes lending at annualised interest rates above 36 per cent a criminal offence, a move that will deal a heavy blow to the country's wild underground banking sector where interest rates of that magnitude or higher are not unusual.
A person or entity that lends money to more than 10 borrowers within two years for profit at an annualised interest rate of more than 36 per cent would face criminal charges for conducting an"illegal business operation", according to a joint ruling by China's Supreme Court, Supreme People's Procuratorate, the Ministry of Public Security and the Ministry of Justice issued on Monday.
Penalties could include up to five years jail if the lender is found to have lent 2 million yuan (US$283,000), or generated a profit of more than 800,000 yuan (US$113,000) in credit. Offenders could also be penalised for lending money to more than 50 borrowers, or providing loans that led to the suicide, death or madness of a borrower or a borrower's family members, according to the ruling.
Harsher penalties of at least five years in prison could apply to people found to have loaned more than 10 million yuan (US$1.4 million), or generated a profit of at least 4 million yuan (US$565,000), or lent to more than 250 borrowers. Creditors that issued loans that contributed to the suicide, death or madness of a borrower or a borrower's family members would also face punishment.
In addition, all fees paid by a borrower to the lender – including agency fees, consulting fees, management fees and default penalties – would be calculated as part of interest paid, significantly lowering the threshold for a creditor to face criminal charges, according to the ruling that was dated July 23 but only made public on October 21.
The tough new rules reflect Beijing's deep dislike for the irrational exuberance of
private borrowing and lending in recent years
, with some short-term loans, helped by internet technology, turning into the Chinese version of payday loans that can have annualised interest rates as high as 1,500 per cent.
In March 2019, Chinese state television exposed the existence of similar seven-day and 14-day loan schemes – some of which had nicknames like "714 High Artillery" – and the suffering of borrowers.
Private lending and borrowing of this nature is often associated with violent and illegal debt collection, which threatens social stability.
The Hangzhou police said in a statement on Monday that it had raided the office of 51 Credit Card, a Hong Kong-listed fintech firm, which is suspected of using violence to collect from people unable to pay their loans.
The latest ruling also has a special clause for organised crime groups involved in private lending.
If a mafia-style group is found to be lending at rates higher than 36 per cent, the threshold for bringing criminal charges would be half that of other suspects. In other words, gang members could be thrown in jail for up to five years if they were found to have lent over 1 million yuan (US$141,000), generated profits of over 400,000 yuan (US$57,000), or lent to more than 25 people.