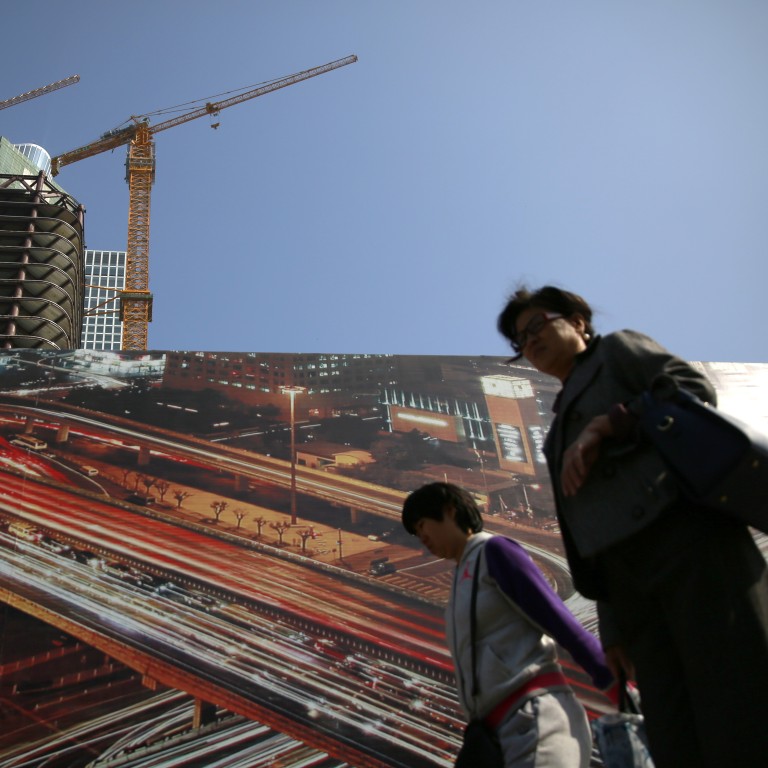 China plans to tackle fraudulent data with harsh new penalties for local leaders and the help of AI
Beijing is amending its statistics law to crack down on fraudulent data that has caused some observers to question official economic statistics
The government has proposed harsh penalties for local leaders and outlined plans to deploy cloud computing and artificial intelligence to solve the problem
China is quietly taking steps to root out fraudulent data by threatening to punish regional leaders and deploy artificial intelligence amid scepticism about the reliability of its economic statistics.
Debate about the accuracy of China's economic data heated up again this month after the National Bureau of Statistics (NBS) released figures showing economic growth slowed to 6 per cent in the third quarter of this year, the lowest pace since 1992.
But in a now-deleted social media post, Xiang Songzuo – one of the few outspoken critics of China's data quality – said the growth rate could be overstated, given government revenue only grew 3 per cent from a year earlier and corporate profits from January to August fell 1.7 per cent.
The criticism reflected the tough job facing China's statistics officials. On the one hand, they cannot accept any suggestion the country's data is unreliable, but on the other, they have to deal with rampant data fraud from local officials who have incentives – and the capability – to fabricate figures for political gain.
As part of an effort to clamp down on local government fraud, Beijing plans to amend its toothless statistics law to hold top local leaders, mayors and governors, accountable for cheating. Local statisticians as well as regional executive leaders will be punished by sacking if found to have provided fraudulent data, according to a draft amendment of the law.
The draft, which is out for public feedback until November 9, also said the government should apply modern technology, such as big data, cloud computing and artificial intelligence to help compile reliable statistics across the vast country of 1.4 billion people.
There have been a number of cases of local officials over-reporting economic activity to gain politically as they are often measured by regional economic performance. But few are ever held accountable when the fraud is exposed. In one case, Zhang Litang, the former party secretary of Xian County in Hebei province, stayed in his office for more than a year after the NBS found serious data fraud in his county. He was only sacked after repeated media reports.
Beijing has always tried to ensure data accuracy for policymaking, but local governments have often found new ways to fudge figures. When the Beijing-based NBS rolled out a direct reporting system for industrial enterprises in 2012 to reduce intervention from local officials, local officials told companies what numbers to report, according to an opinion piece by the People's Daily on Friday.
"The intended result of eliminating fraud along the report chain didn't happen – it became fraud from the very beginning," the opinion piece said.
The governments of Liaoning province and Tianjin municipality, as well as Inner Mongolia autonomous region, have all admitted they cooked their economic data between 2017 and 2018 – but few local officials were punished.
In another example of inconsistency, regional gross domestic product figures (GDP) reported by Chinese provinces have always been significantly higher than the national figure. The NBS has pledged it will now compile provincial GDP data from next year to eradicate the inconsistency.
But at the same time, to the frustration of Chinese economic observers, the nation's statistics agency has the ability to suddenly stop updating certain data series or change the definition of samples.
"Devious local officials are not the sole source of statistical problems in China," Thomas Gatley and Ernan Cui, two economists from consultancy Gavekal, wrote recently. "In recent years, central government agencies including the NBS have stopped publishing some important data series.
"This reduction in transparency makes it harder for everyone to understand China's economy, and could also make it harder for policymakers themselves to respond to new developments."
Last year the NBS chose not to publish some component values under monthly fixed-asset investment data that is broken down by ownership, sector and project type. Now data is released only for 38 items as opposed to 59 in previous reports between 2004 and 2017, according to Gavekal's calculation. This has led some economists to believe that NBS had received historical data but chose not to disclose it.
While it could take a long time for Beijing to root out data falsification, some economists have chosen to focus more on overall trends than headline figures.
"At this moment, we don't care much about whether the 'true' GDP growth is 6 per cent, 5 per cent, or 4 per cent," Larry Hu, chief China economist from Macquarie Group, wrote in a note this week. "What we care is when the nominal GDP growth, which is under a broad down-trend for eight quarters since the last quarter of 2017, would hit the cyclical bottom."
This article appeared in the South China Morning Post print edition as: Beijing acts to clean up economic statistics