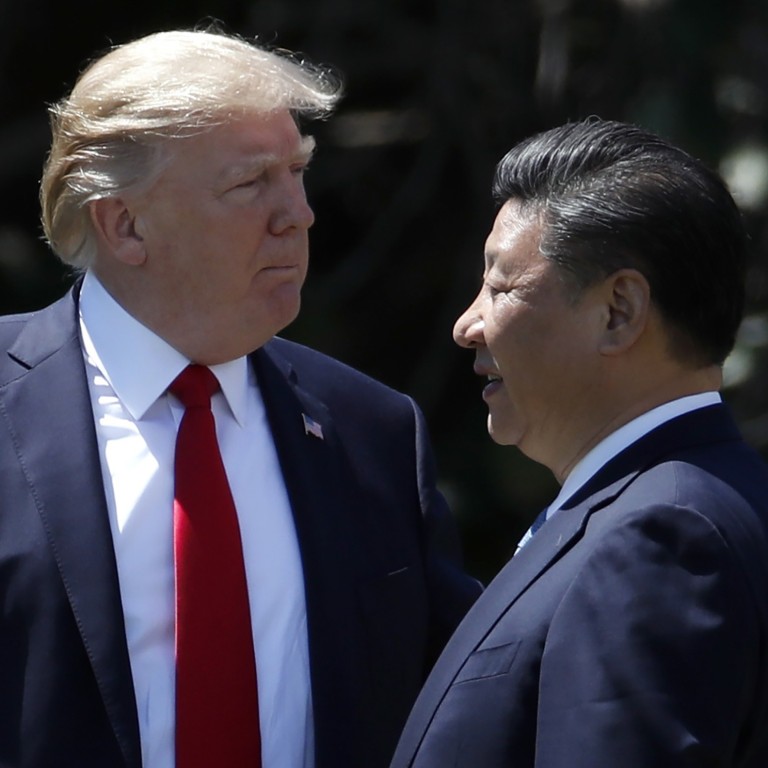 Xi Jinping's Brazil trip 'may be too soon' for China to sign partial US trade war deal
Beijing has not agreed to a stopover in US on way to summit, source says, with details of agreement not yet finalised
Removal of US tariffs remains a sticking point on Chinese side
Next week's trip to Brazil by Chinese President Xi Jinping may come too soon for him to sign a "phase one" trade deal with the United States, sources have said, with work continuing on the details of the agreement.
Xi's trip to Brasilia to attend a summit of emerging markets had been seen as the next possible chance for China and the US to complete a partial deal amid their protracted
trade war
, with suggestions that Xi could stop in the US on his way to or from the Brazilian capital, but the two sides have yet to reach a consensus.
A source who had been briefed on the matter told the South China Morning Post that one of the ideas was for Xi and his American counterpart Donald Trump to hold a summit in the US, but China would not agree to it.
Trump had said he and Xi could sign the agreement – based on the outcome of talks between the two nations in October – in Iowa, an agricultural state that Xi visited in 2012. Other US officials had suggested
Alaska and Hawaii
may be possible locations.
Chinese officials have remained tight-lipped about arrangements for a Xi-Trump meeting, saying only that talks between the two sides had been smooth and the two presidents had maintained communication.
Xi is due to attend the Brazil summit alongside leaders from the host country, Russia, India and South Africa on November 13 and 14, and there were hopes that he could make a stopover in the US to sign the deal.
But sources and observers said time was very limited to finalise the details in writing before next week.
Two commentaries published by Taoran Notes, a social media account affiliated with state-run outlet Economic Daily, said removing all tariffs that the US had imposed on Chinese products was a necessary condition for the deal, throwing fresh doubt over whether any agreement could be inked in the coming weeks.
One of the commentaries said the removal of tariffs was China's "innermost core" concern, whether the deal was a phased or final one. It warned that "misjudgments" on the matter would lead to further setbacks in the negotiations.
Another commentary said using tariffs as a "weapon" would only create an obstacle to negotiations.
A person familiar with internal government discussions told the Post previously that there were also concerns that China might have made too many concessions while the US should have been more responsive to its key concerns.
"The deal is not balanced yet," the person said, declining to be named because of the sensitivity of the issue.
"The US needs to give a more solid commitment to China on the tariff issue. At least the US should drop the December 15 tariffs or stop labelling China as a currency manipulator, to show dignity to China."
This article appeared in the South China Morning Post print edition as: Xi's trip to Brazil 'too soon' for signing deal with US