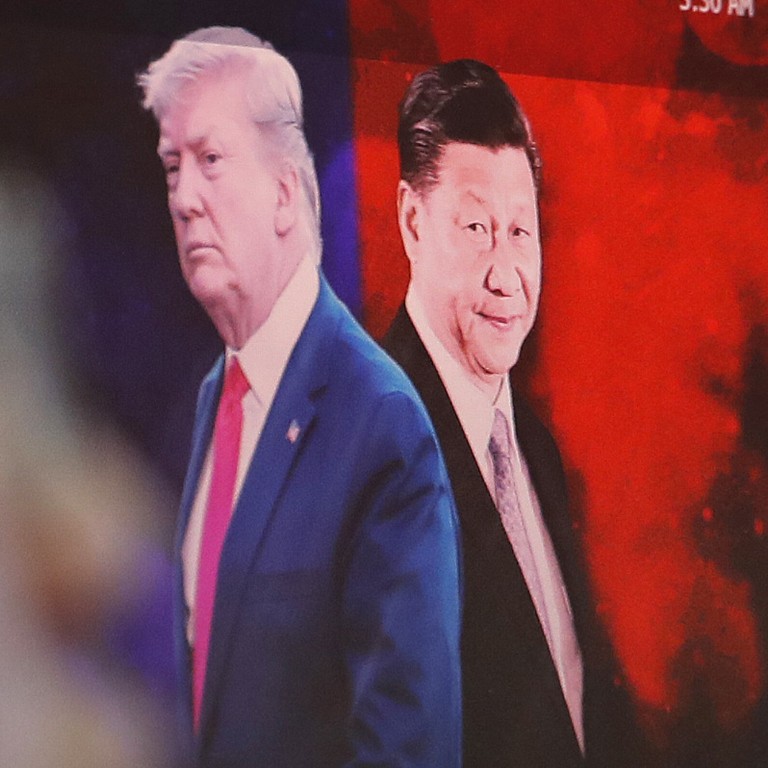 China stands firm on demand US lifts tariffs to reach trade war deal
Ministry of Commerce in Beijing insists that removing the levies is an 'important condition' for reaching agreement
US President Donald Trump warned earlier this week that he would make 'substantial' tariff increases if the two sides cannot resolve their dispute
China is sticking firm to its demand that the US remove tariffs as talks on an interim trade deal continues, the Ministry of Commerce said on Thursday.
Ministry spokesman Gao Feng said the
trade war
between the two nations started with the imposition of tariffs and it should end with their removals.
"That is the important condition for reaching the deal," Gao said in a press conference on Thursday. "The significance of the phase one deal should reflect the scale of the tariff roll back."
"China is willing to work together with the US, resolving each other's core concerns properly on the basis of equality and mutual respect and creating conditions for the phase one deal."
Gao's remarks came after US President Donald Trump warned in a speech on Tuesday "if we don't make a deal, we will substantially raise those tariffs".
But the US President told the Economic Club of New York that a deal was close, adding that China "is having the worst year in more than half a century, their supply chains are cracking very badly and they are dying to make a deal".
China's Ministry of Commerce said last week that the two countries had agreed to the
phased removal of tariff
s on each other's goods, but the next day Trump denied committing to such an arrangement.
The US is set to impose 15 per cent additional tariffs on US$156 billion of Chinese products on December 15, including video game consoles and computer monitors.
CNBC reported on Wednesday that the US was trying to secure stronger concessions from China to regulate intellectual property protection and stopping forced technology transfers, while The Wall Street Journal reported that China was hesitant to commit to buying a specific amount of agricultural products in the text of the deal.
Sources have confirmed that as well as tariff removal and agricultural purchases, the United States was pushing for market access for other agricultural products such as poultry, pork and dairy that have previously been frozen out of China's giant consumer market.
On Thursday these efforts appeared to have born some fruit as China's customs said it was lifting restrictions on the import of poultry meat from the United States, effective immediately.
The plan to lift the nearly five-year ban on US poultry was announced by China's commerce ministry in late October but publication on the website of the customs administration, which clears imports of all farm products, was a formal recognition of that.
It comes after the US Food Safety and Inspection Service amended the Federal Register last week to approve imports of poultry products derived from birds slaughtered in China.
Darci Vetter, chief agricultural negotiator at the office of the US Trade Representative under the Obama administration, had earlier said that lifting all such restrictions should be a far bigger goal than Trump's push for US$50 billion of farm goods sales.
"It seems like a strange thing to be holding up the deal," Vetter said.
"Those things are much more valuable in the long term. And frankly, might be more valuable to China as it tries to deal with protein shortages
due to African swine fever
."
Vetter added that these were issues that were "consistently raised when I was in government" but on which little progress was made, largely because China was not in the sort of desperate position it is now, with regard to pork and protein substitution. "China can make moves they weren't willing to make before, which would be a real benefit to them."
China and the United States were on the brink of a deal in May before Beijing backed away, prompting Trump to raise tariff rates and embark on new rounds of punitive duties.
But the two nations moved to stop the trade tensions from escalating in October, after Washington postponed the imposition of additional five per cent tariffs on US$250 billion worth of Chinese goods.
Chinese diplomatic observers said Trump's threat to raise tariffs was little more than posturing to ramp up the pressure.
Plans by the two sides for Trump and his Chinese counterpart Xi Jinping on the sidelines of the Asia-Pacific Economic Cooperation summit were scuppered after Chile cancelled the event due to mass protests.
US officials have suggested the pair could meet in Iowa, Hawaii or Alaska but such proposals were reportedly rejected by China.
This article appeared in the South China Morning Post print edition as: Beijing resolute tariffs must go if deal is to be struck