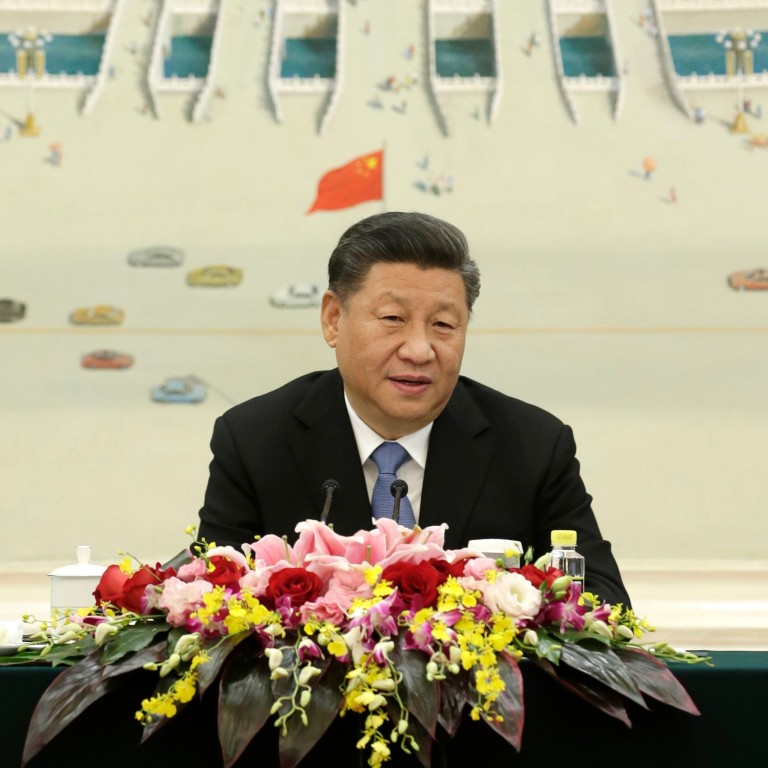 China dampens blockchain fever with cryptocurrency trading crackdown
October speech by Chinese President Xi Jinping triggered surge in speculation
China's central bank warns of 'severe disruption' to economic and financial order
China has initiated a fresh crackdown on virtual currency initial coin offerings and cryptocurrency trading – which are banned in the country – in response to a surge in blockchain fever.
The governments of top tier cities, including Beijing, Shanghai and Shenzhen, issued risk
alerts to the public,
warning of "illegal fundraising", financial frauds or pyramid selling.
They also joined hands with the national internet finance association and the computer network emergency response centre to search for local traces of activity on the ground and tried to cut off connections with offshore platforms.
The coordinated endeavours came after
President Xi Jinping
hailed the use of blockchain technology in late October, a move meant to push technological development and troubleshoot with new technologies but which unexpectedly fuelled investor enthusiasm for cryptocurrencies.
The price of bitcoin, the most well-known application of the technology, rose nearly 40 per cent to more than US$10,000 soon after Xi's speech. Its value has since fallen by about 30 per cent.
The Shanghai headquarters of the People's Bank of China said on Friday that speculation in
virtual currencies
was on the rise since the promotion of blockchain technology and it had "severely disrupted economic and financial order".
"Investors must not treat virtual currencies the same as blockchain technology. The issuance and trading of virtual currency contain multiple risks, including fictitious assets, operation failure and speculation," it said.
In the risk alert issued on Thursday, Shenzhen's financial regulator specified three targets for crackdown, including onshore trading platforms, service channels for overseas registered virtual currency trading platforms and virtual currency sales. Thirty-nine local enterprises suspected of running virtual currency businesses had been identified, it said.
Meanwhile, Beijing police said they had cracked a fraud case concerning a trading platform called BISS, detaining dozens of people. No further details were provided.
China banned onshore cryptocurrency trading in September 2017, calling it a threat to financial stability, as part of the country's de-risking campaign, which has also targeted peer-to-peer online lending platforms.
The government has already shut down six onshore virtual currency trading platforms, disposed of another 203 platforms linked to overseas servers and closed nearly 10,000 payment accounts, as well as about 300 WeChat marketing accounts, according to China Securities Journal.
"Such activities are not really based on blockchain technology, but use the concept to illegally raise funds, conduct pyramid selling or fraud," the state-run newspaper said.
This article appeared in the South China Morning Post print edition as: Official crackdown aims to cool blockchain fever