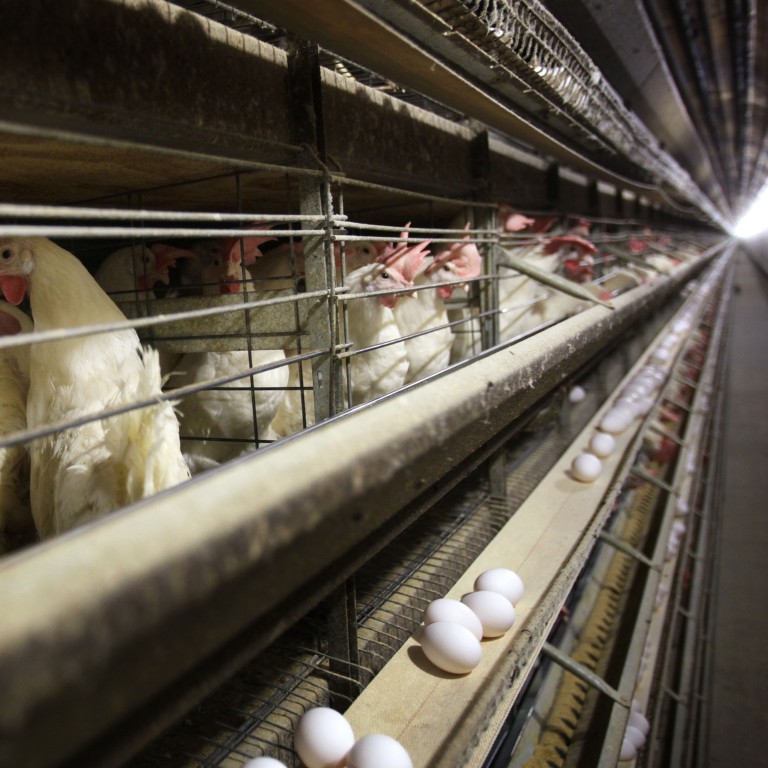 US moves closer to resuming chicken exports to China as Beijing approves processing plants
Tyson Foods, Pilgrim's Pride and Sanderson Farms among 172 plants to be approved
China banned US poultry imports in 2015 following an outbreak of bird flu, but lifted the restriction this month as part of ongoing trade negotiations
The United States has moved closer to resuming lucrative chicken exports to China after more than 170 processing plants were given approval to ship to the Asian nation.
China authorised poultry imports from 172 facilities in the US effective on Friday, according to a notice on its customs website.
Chicken giants Tyson Foods, Pilgrim's Pride and Sanderson Farms were among the companies on the list, according to a document published by the US Department of Agriculture's Food Safety and Inspection Service.
The move comes after China lifted its ban on US poultry shipments earlier this month as part of trade negotiations taking place between Washington and Beijing.
China banned US poultry imports in 2015 following an outbreak of highly pathogenic bird flu, and kept the prohibition even after nearly all other nationwide bans had been removed.
American poultry exports to China are projected to top US$1 billion a year, said US Trade Representative Robert Lighthizer. At its peak, the annual value of poultry exports to China was US$722 million for chicken and US$71 million for turkey, according to industry figures.
The resumption of exports would be a boom for US chicken companies at a time when a deadly pig disease has slashed pork output in China, boosting the demand for protein imports by the world's largest consumer. Even though the pig virus does not affect humans, many Chinese consumers have opted to switch to chicken.
This article appeared in the South China Morning Post print edition as: Beijing approves imports of poultry from the US