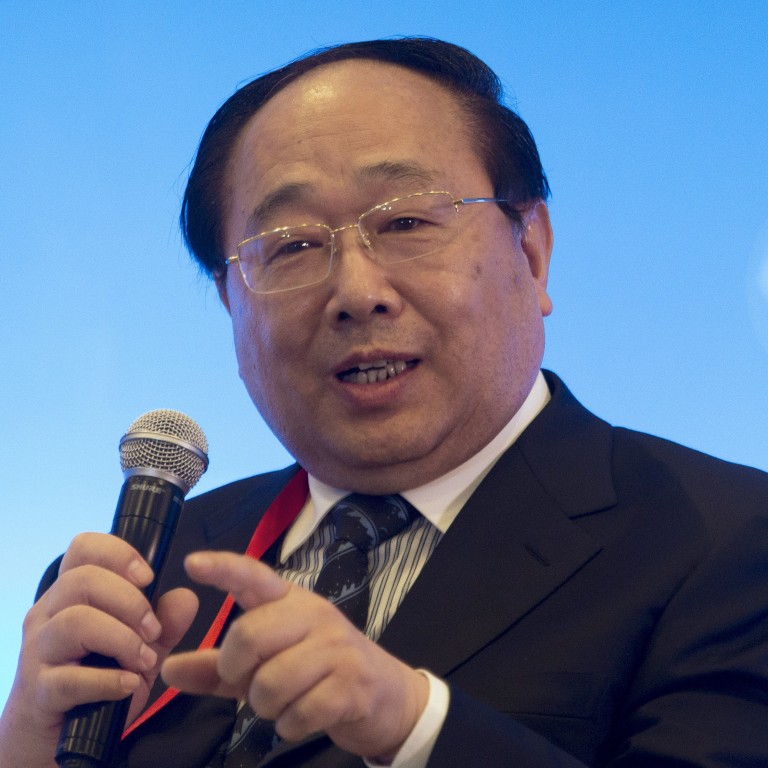 China should 'show strength' and address US demands, says leading reformist Li Ruogu
Former bank chief Li Ruogu tells Sanya forum country should start making structural economic reforms that would help bring trade war to an end
Many have long called for China to offer business a level playing field, but Li warns some changes have not been 'well-implemented'
A key pro-reform figure in Beijing on Saturday called for meaningful structural changes that address some demands made by the United States in the trade war, saying that making concessions would be a sign of strength.
Li Ruogu, a former chairman of the Export-Import Bank of China, said this step would be key to de-escalating the trade war between the two sides – which has now dragged on for 17 months.
"A consensus is that further reforms and opening up are needed to tackle bilateral and domestic economic problems," he said.
The trade war has already taken its toll on the Chinese economy and financial system, and a further round of tariffs on Chinese goods are due to come into force next Sunday.
The US and other Western nations have long been pushing for structural reform of the Chinese economy – including steps to address what they describe as unfair competition.
In response Chinese leaders have made a series of reform promises dating back to 2013, including pledges to let the market play a decisive role, and outlined no fewer than 336 measures.
In March this year the country signed a foreign investment law, promising to give foreign companies a level playing field and protect their legal rights.
But Li told the Sanya Forum on the island province of Hainan on Saturday that the problem is "they are not well-implemented". But, he continued: "If [these promises are] fulfilled, US-China conflicts can be solved."
Li, who previously served as deputy governor of the People's Bank of China, became well-known for his prediction in early 2018 that relations between the US and China had fundamentally changed and could no longer go back to how they had been before.
He is not alone in criticising the slow progress of economic reforms. In in an article published in October, Wu Jinglian, the spiritual guru of China's pro-market camp, voiced similar concerns and called for the pace of reform to be speeded up.
Government assessments as to how successfully the reforms have been implemented have also been called into question.
Last year it said detailed implementation schemes were in place for 95 per cent of its proposed reforms, but Li said on the sidelines of the event that "even [when] the schemes are released, the old question remains of how these ministries or agencies implement it in practice."
Suggestions that the trade war could force Beijing to quicken the pace of reforms have largely died down after talks broke down in May.
While the two sides have since resumed negotiations, neither appears in a hurry to reach an interim – or "phase one" – deal and recent US legislation on Hong Kong and Xinjiang is likely to disrupt the progress of future talks.
The Trump administration's list of demands includes more Chinese purchases of US agriculture and energy products, better market access and intellectual property protection, structural reforms on issues such as the role of state-owned enterprises and government subsidies, as well as tackling issues such as cybersecurity.
Li said that China must carefully study the US demands, address some of them and make the necessary concessions.
"Do we really know the changes within the US and their appeal? This is very important. China has long said that it supports globalisation and vowed to build a community with common destiny," he added.
The question is, should we treat the West and the United States as human beings and include them?
"Making concessions is not [a sign of being] weak. Instead, it is an act of the strong."