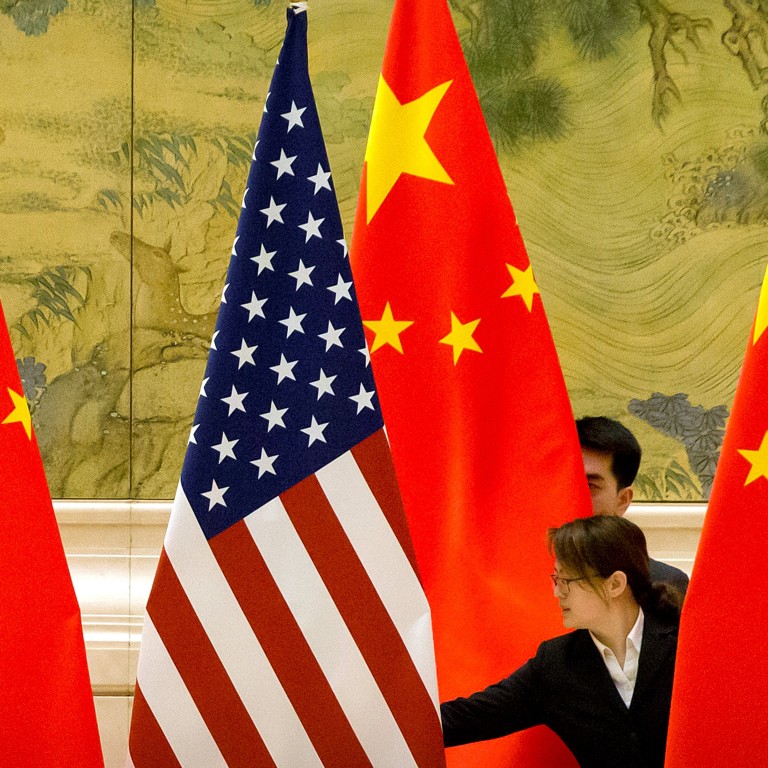 Trade war: China deal unlikely this week with US distracted by USMCA, but new tariffs not expected
Sources from Beijing and Washington continue to believe that tariffs planned for Sunday will be averted, due to economic pressure on both the US and China
New US tariffs could lead to China unleashing 'unreliable entities list' on US companies, while soaring inflation and falling exports press on Beijing to make deal
With US trade officials putting the final touches to the United States-Mexico-Canada Agreement, it is growing increasingly unlikely that a US-China trade deal will be completed this week.
POLITICO reported on Monday night that US trade representative Robert Lighthizer would fly to Mexico on Tuesday to finalise the deal, known as the USMCA, meaning time is running out to make
a substantive agreement with China
, sources on both sides said.
"A deal that is implementable must be concrete and detailed, which I don't think can be concluded within days of December 15," said Shi Yinhong, an adviser to the Chinese government and director at the Centre on American Studies at Renmin University, adding that "China is unlikely to give a specific commitment on how much US agricultural products it would buy".
Despite this, sources close to the talks do not expect the tariffs planned for December 15 to come into force, adding to a growing chorus on both sides who expect de-escalation this week.
"I don't expect a final deal by the 15th. There are still difficult things to work out and Lighthizer is focused on the USMCA end game at the moment. That said, I'm not betting on tariffs either," said Clete Willems, a partner at law firm Akin Gump and former deputy director of the US National Economic Council. "Another round of tariffs would likely yield the unreliable entities list from China, further political hardening, and all but end the chances of a deal before the election. I don't think either side wants that."
It is thought that the entity list was ready to go in August, but it was shelved after the US rescheduled tariffs planned for September to December 15.
No details have been made available on China's list, but after the US House of Representatives voted to approve a strongly worded bill paving the way for sanctions against Chinese officials over human rights abuses in Xinjiang, the Ministry of Foreign Affairs confirmed that it was ready to be used on "relevant US entities".
Chinese analyst Lu Xiang said that the implementation of the 15 per cent tariff on around US$160 billion of Chinese goods would be "treated as a natural disaster".
"If we see US tariffs on Sunday, it would mean the talks collapse," said Lu, a research fellow on US-China relations with the Chinese Academy of Social Sciences. "The final decision is in the hands of [US President Donald] Trump. But China has prepared for the worst scenario."
On Monday, the US Agriculture Secretary Sonny Perdue intimated that the tariffs were unlikely to be introduced this week. "We have a deadline coming up on December 15 for another tranche of tariffs, I do not believe those will be implemented and I think we may see some backing away," Perdue told a conference in Indianapolis, according to a Bloomberg report.
"I don't think the president wants to implement these new tariffs but there's got to be some movement on their part to encourage him not to do that and hopefully the signal that they sent over soy and pork reduction might be that signal in that way," he added.
A US source briefed on the talks, meanwhile, said there was still work to be done before a so-called phase one deal could be reached. But the source, who requested anonymity, said there was "strong reluctance" from the US side to impose tariffs, though ultimately the final decision was with the president.
A visit by US negotiators to China for another round of talks was possible, the source added.
It is understood that with USMCA negotiations acting as a major distraction, there are no confirmed plans for the next round of ministerial level talks. Most recent negotiations have taken place at deputy level, but there is "a lot of chatter about a potential Lighthizer delegation" to Beijing, once the decks have been cleared.
The mood around the prospect of a deal this week has suggested that China is attempting to steer Trump away from Sunday's tariffs.
"The Chinese National Development and Reform Committee was said to have granted Wilmar, Bunge, Cargill, Louis Dreyfus and two private Chinese crushers up to 2 million mt [metric ton] of new tariff free quota to import US soybeans amid ongoing US-China trade talks," the report read, adding to a 10 million metric ton quota that was introduced in October, up to 7 million mt of which has already been used.
China had already opened up its poultry market to US imports, which had been banned since 2015 following an outbreak of bird flu.
More than one year into an African swine fever epidemic, pork prices rose 110 per cent in November from a year earlier, sending consumer prices to a near eight-year high of 4.5 per cent. With demand shifting to other forms of protein, prices of beef, mutton, chicken, duck and eggs rose by between 11.8 per cent and 25.7 per cent last month from November 2018.
It is expected that agricultural purchases will form a crucial part of any deal, with US pork farmers likely to be a big winner.
This article appeared in the South China Morning Post print edition as: Both sides make a case for the postponement of next round of tariffs