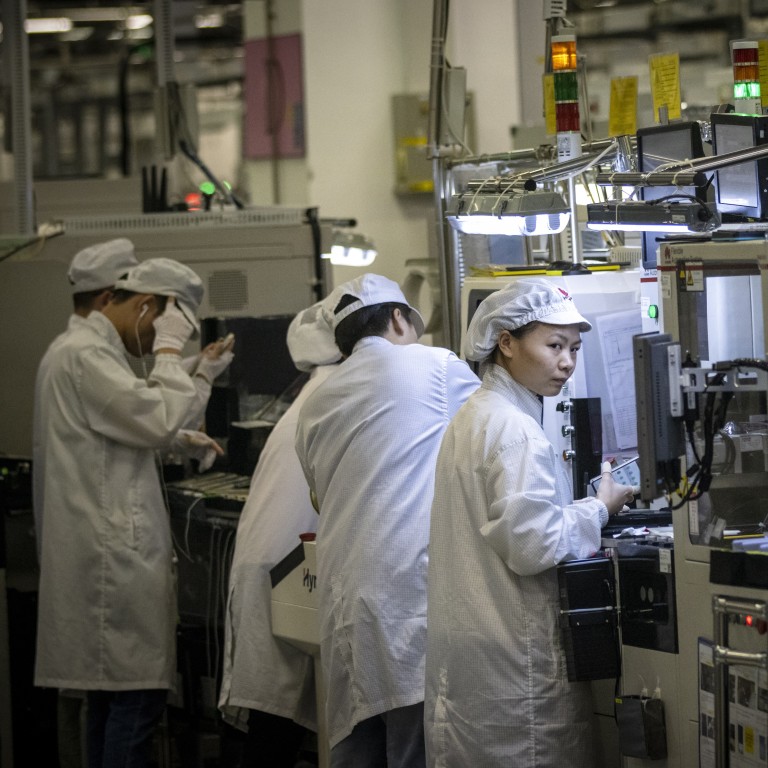 China's industrial engine rebounded strongly last month, amid surprisingly good economic numbers
Industrial production, which measures China's industrial output, including manufacturing, mining and utilities, grew by 6.2 per cent in November
Retail sales also performed better than expected, as the Chinese economy surprised on the upside in the last month before a trade deal was reached
China's industrial economy rebounded strongly in November, in the last month before a trade deal was reached with the United States that will provide some well-needed tariff relief.
Industrial production, which measures China's industrial output, including manufacturing, mining and utilities, grew by 6.2 per cent in November, a big improvement
on October's
4.7 per cent growth, which was the
second lowest
since 2002.
This was well above a poll of analysts quizzed by Bloomberg, which had forecast 5.0 per cent growth. It was the highest growth since June.
Retail sales, a key measure of consumption in the world's most populous nation, grew by 8.0 per cent in November, up from 7.2 per cent in October and again higher than the Bloomberg poll, which expected 7.6 per cent growth.
"Downward pressure on growth is likely to resurface before long," said Martin Lynge Rasmussen, a China economist at Capital Economics. "Admittedly, the phase one US-China trade deal could boost both export activity and corporate investment in the near term. But real estate, a key prop to growth in recent quarters, is primed for a moderation as financing to the sector is being squeezed by a regulatory crackdown."
Within the industrial production figures, released by the national Bureau of Statistics (NBS) on Monday, manufacturing grew by 6.3 per cent, with hi-tech and equipment manufacturing surging by 8.9 per cent and 8.5 per cent, respectively.
The industrial output recovery last month was mainly driven by private firms, with state companies continuing to be a drag on growth, the data showed.
A statement accompanying the release said that "major economic indicators performed better than expected … in the face of mounting risks and challenges both at home and abroad".
"China and the US agreed on the text of the phase one deal, that will reduce uncertainty in the market, and the enhanced confidence is meaningful for the global economy and trade. We hope the two side can continue step-by-step negotiations, to gradually roll back or even fully roll back the additional tariffs," said Fu Linghui, a spokesman for the NBS, at a press conference in Beijing on Monday.
Many analysts have pointed out that the indirect impact of the trade war on investor sentiment has been greater than the direct impact.
Indeed, the sluggish 5.2 per cent growth in fixed assets in China, such as property, real estate, premises and equipment, suggest that this remains the case. Furthermore, the volatility of US-China relations means that while most investors will welcome a deal, whether it will be enough to encourage long-term outlays remains to be seen.
"We see the bilateral agreement as an opportunity to reach a less turbulent time in trade, or what we called 'the eye of the trade war storm'. It is a laudable move for both countries to work out these concessions that will lead to a truce. However, we acknowledge the risk that this ceasefire period does not remain eventless in the run up of the US presidential election," said Helen Qiao, China economist at the Bank of America.
This article appeared in the South China Morning Post print edition as: Industrial engine beats forecast with economic data strong across board