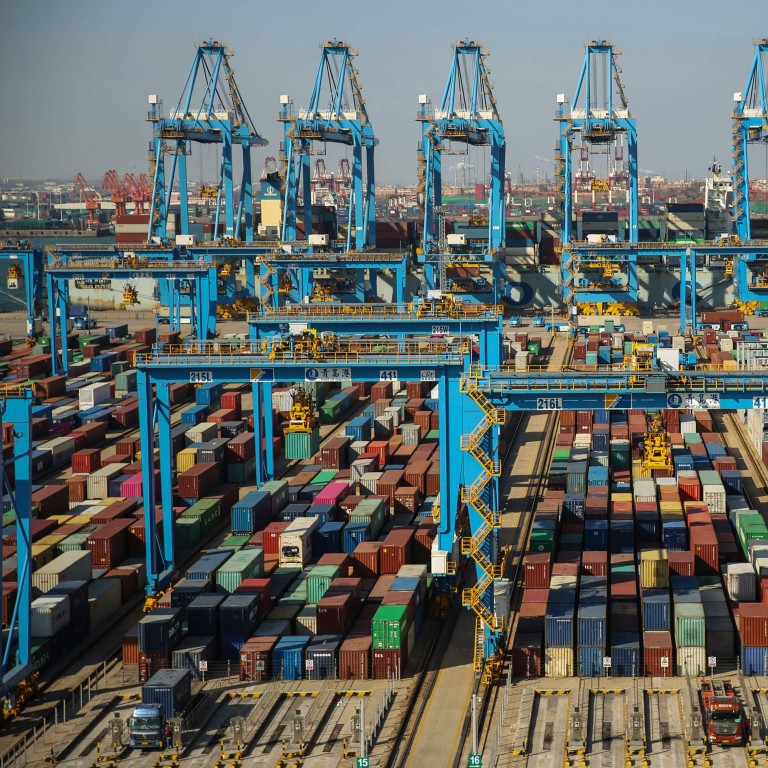 China voices new optimism on economic growth as US trade war tensions ease, industrial engine rebounds
Policymakers are increasingly upbeat about economic prospects after a rebound in industrial production last month and a phase one trade deal with the US
As a result, Beijing has no plans to launch major fiscal stimulus to boost slowing growth, says top economic planning agency
An increasingly upbeat mood is emerging in Beijing about growth prospects after a surprise improvement in November's economic indicators and a trade war truce with the United States.
Beijing and Washington agreed on Friday on the text of a
phase one trade deal
that will halt the introduction of new tariffs and lower some already in place, providing a boost in confidence for the Chinese economy.
Alongside the breakthrough in trade negotiations, China's industrial production and retail sales both grew faster than expected last month, data from the National Bureau of Statistics showed, although economists were divided on whether it signaled the growth rate had bottomed out or it was simply a seasonal rebound.
"For current and future periods, the basic trend of the Chinese economy remains unchanged … [it is] making progress in the long term while maintaining overall stability," said Meng Wei, spokeswoman of the National Development and Reform Commission (NDRC), the country's top economic planning agency.
The government was confident it could reach its economic and social development goals in 2019, she said on Tuesday, adding China had already hit its employment target for this year and was on track to keep annual consumer inflation below the upper limit of 3 per cent.
As a result, Meng reiterated that Beijing had no plans to launch major fiscal stimulus as it was less worried about a significant deceleration in growth.
China has an economic growth target for this year of between 6.0 and 6.5 per cent, but the rate of gross domestic product (GDP) expansion has already slumped to 6.2 per cent in the first three quarters compared to a year earlier, close to the government's bottom line.
Ning Jizhe, NDRC vice-chairman and a member of China's trade negotiation team, made similar remarks on Saturday, saying the country had accumulated a sufficient toolbox to tackle new economic challenges.
China had the advantage of a large domestic market and emerging talent among a group of highly-educated young people, Ning said at a conference hosted by the China Centre for International Economic Exchanges (CCIEE), a government-linked think tank.
Debate has been heating up in recent weeks about whether Beijing should set a GDP growth target above 6 per cent in 2020.
"Governments at all levels still value this indicator as a 'career achievement', although GDP target has long been recognized as an 'expected target' rather than a 'compulsory target'," Li Xunlei, chief economist at Zhongtai Securities, wrote in a note last Saturday.
"China and the US agreed on the text of the phase one trade deal, that is good news and mutually beneficial," Han said at the CCIEE event. "[But] pressure from the economic downturn is increasing, the regional [wealth] gap is very obvious, and structural unemployment pressure has increased. We must strengthen the sense of urgency, keep the bottom line thinking and be well prepared."
This article appeared in the South China Morning Post print edition as: Trade truce fuels growth hopes