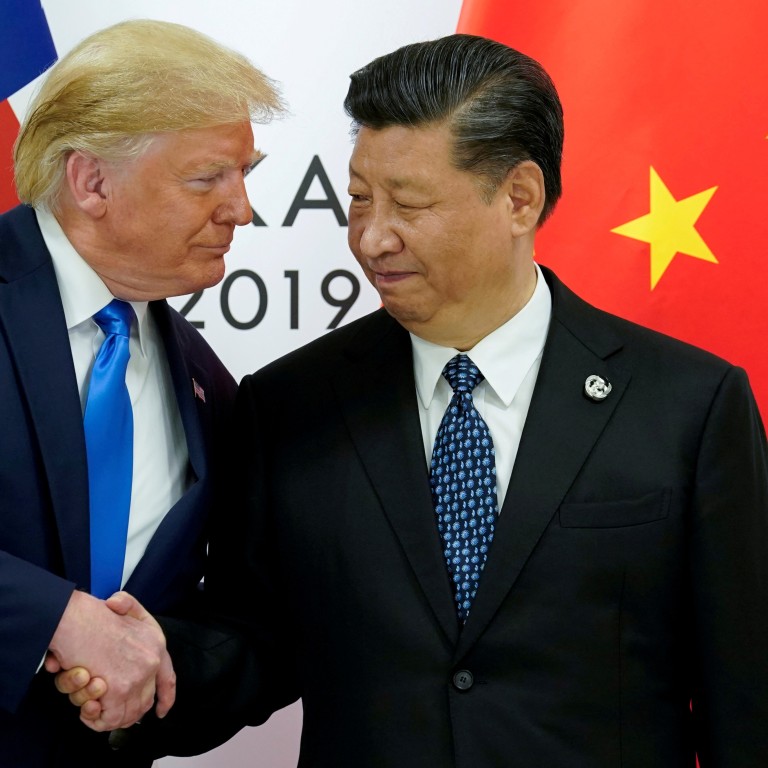 Huawei to trade war to Hong Kong dollar: 2019's top 10 economy stories
China's trade war with the US, the Hong Kong dollar peg to the US dollar, the Belt and Road Initiative find their way into the most read economy stories of the year
China's social credit system, comments from Chinese economist Yu Yongding and ex-Australia prime minister Malcolm Turnbull also make the list
1. How could a sharp slowdown in China affect growth prospects for the rest of Asia? (Karen Yeung)
This story from February looked at how the threat of a sharper than expected economic slowdown in China could damage Asia's growth prospects.
"We will have a slowdown in Asia-Pacific growth in the first quarter because of trade uncertainties between the US and China. Most companies do not invest when they worry about the future and they delay investment," said Mahamoud Islam, Asia-Pacific senior economist at Euler Hermes. "The fact that they are delaying investment is impacting demand for goods and global trade."
2. Hong Kong dollar could be unpegged from US dollar if protests create economic crisis, economist warns (Cissy Zhou)
This story from November looked at a warning from Chinese economist Yu Yongding that a sharp deterioration in Hong Kong's economic health could force the city to sever its peg to the US dollar.
"If Hong Kong's current account were to fall into deficit, and the government intervenes by using its foreign exchange reserves, then a crisis could occur due to a shortage of foreign reserves," said Yu Yongding.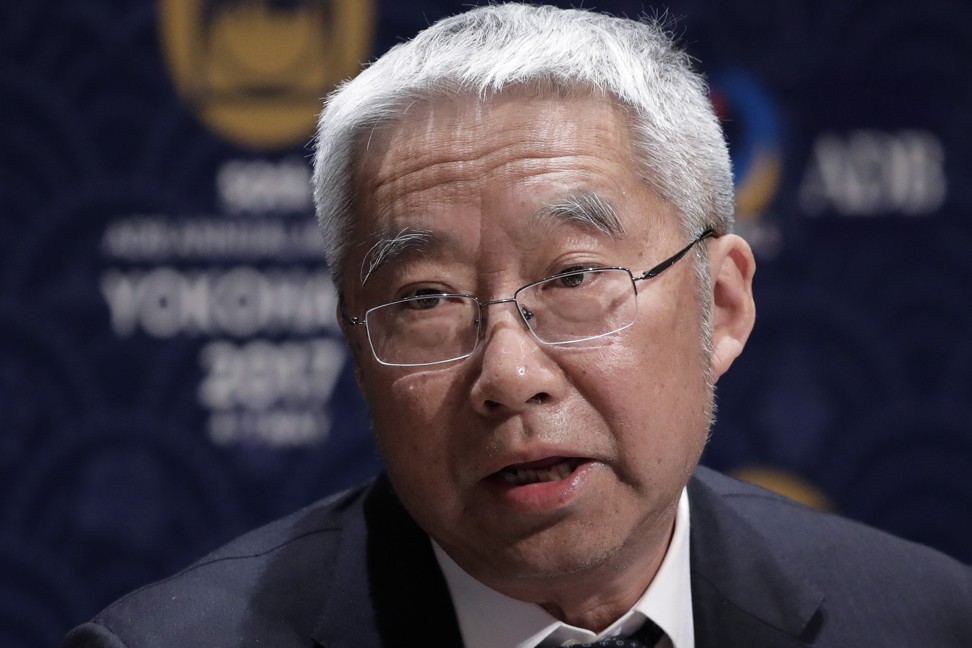 3. China's 'charming towns' plan turns into a nightmare for investors, amid legal crackdown (He Huifeng)
This story from May looked at how the collapse of a private company behind China's "thousand charming towns" initiative, which was supposed to dot the vast countryside with beautiful, liveable and themed villages, carrying names as eclectic and zany as Crayfish Town, Asian Games Town, Poetry Town, Fairyland Town, and Happy Town, saw dozens of senior executives detained by police and thousands of investors scrambling for answers, desperate to recoup their money.
"Why did it suddenly become illegal fundraising?" asked Jay Li, an investor from Guangzhou. "If JC [Group] has long-standing violations for illegal fundraising and fraud, all the local governments signing deals with the company owe us an explanation, as do Zhejiang's securities regulators, industry and commerce departments, and tax authorities."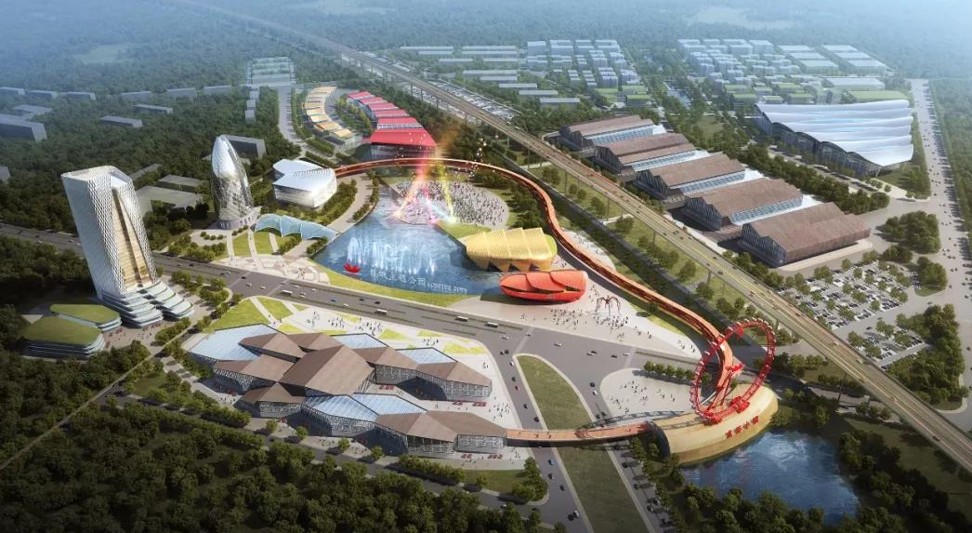 4. Trade war could cause global recession, Beijing official warns, as US investment growth in China sinks  (Orange Wang)
This story from June looked at how May's escalation in trade tensions led to a sharp drop in the growth of American investment in China, which highlighted the chilling effect the trade war is having on investor confidence.
Chinese Ministry of Commerce spokesman Gao Feng told a Beijing press conference that "there will be no winner in the trade war, which could cause a recession in the United States and global economies."
5. China's belt and road cargo to Europe under scrutiny as operator admits to moving empty containers (Sidney Leng)
This story from August looked into an admission by China's state railway group that a significant amount of cargo containers shuttling between Chinese factories and European cities were empty, highlighting widespread waste and fraud associated with the Belt and Road Initiative.
"These routes are an effective advertising device for selling the belt and road's overland dimensions – which, despite the hype, will not challenge the dominance of maritime trade," said Jonathan Hillman, a senior fellow at the Centre for Strategic and International Studies (CSIS), a Washington-based think tank.
6. Chinese President Xi Jinping sounds Long March rallying call as US trade war tensions rise (Zhou Xin, Wendy Wu and Kinling Lo)
This article from May looked at visits by Chinese President Xi Jinping to one of the country's major rare earths mining and processing facilities in Ganzhou, Jiangxi province, as well as a monument in Yudu, a county in the city, marking the start of the Communist Party's Long March 85 years ago.
"Against the backdrop of the China-US confrontation in trade and technology, the leader's trip to Yudu sent a clear message of enduring hardship," said Chen Daoyin, a Shanghai-based political researcher. "We have to be prepared for the possibility that economic confrontation with the US may persist over the long term."
Read
the full story here.
7. US-China trade war inactivity could lead to the 'worst recession in recent Chinese history', says scholar (Xie Yu)
This story from April looked at comments from Minxin Pei, a professor of government at Claremont McKenna College and a non-resident senior fellow at the German Marshall Fund of the United States, that China's inability to "take the opportunity to do the right thing" during the trade war with the United States could cost the country dearly in form of a recession that "will become the worst in recent Chinese history".
"It is natural for economy to go through a boom or bust cycle … China has been trying to avoid this cycle so it has built a lot of distortion. There is no free lunch. Some day, some people will have to pay. History shows that the bust will come – the longer you delay, the bigger the cost it will be. The next recession will become the worst in recent Chinese history," said Minxin Pei.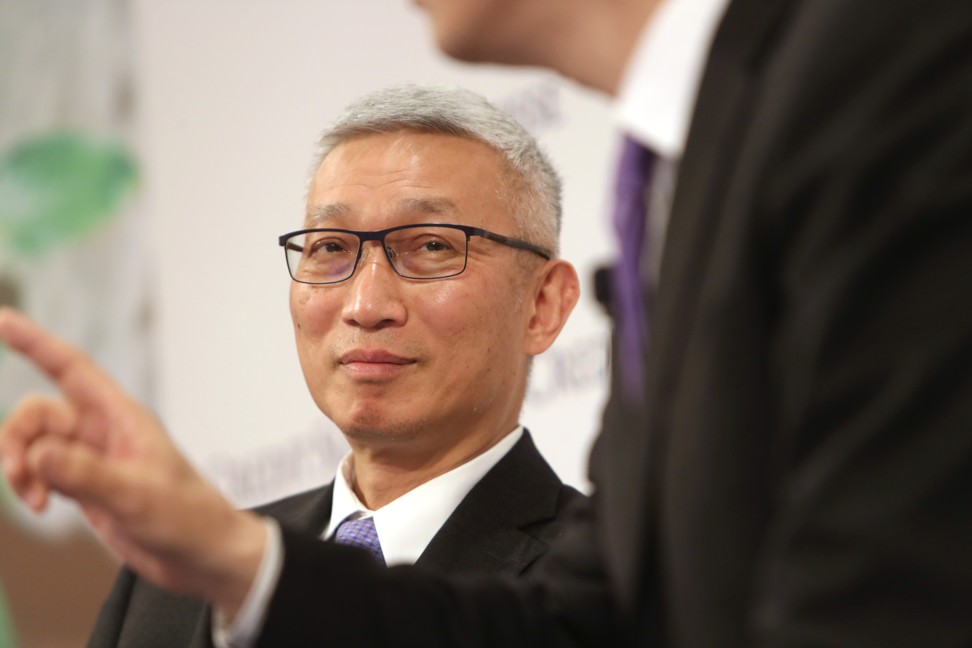 8. China's social credit system shows its teeth, banning millions from taking flights, trains (He Huifeng)
This story from February looked at how around 17.46 million "discredited" people in China were restricted from buying plane tickets and 5.47 million were restricted from purchasing high-speed train tickets under China's social credit system.
"Many people cannot pay their debt because they are too poor but will be subject to this kind of surveillance and this kind of public shaming," a lawyer said. "It violates the rights of human beings."
9. China showing signs similar to Japanese housing bubble that led to its 'lost decades', expert warns (Karen Yeung)
This story from May looked at comments from Asian Development Bank Institute dean and CEO Naoyuki Yoshino that China's housing market was showing signs of bubble similar to that seen in Japan in 1980s.
"I'm very much concerned that if land prices keep on rising and if the population starts to shrink along with aggregate demand, then China will experience a similar situation to that of Japan," Naoyuki Yoshino said.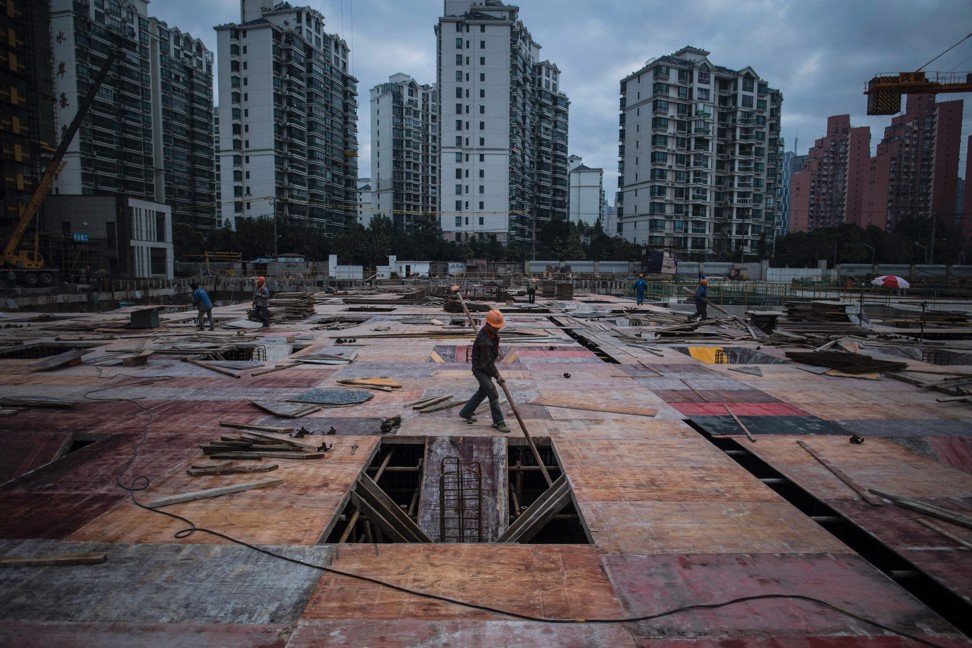 10. Australia's Huawei 5G ban is a 'hedge' against future Chinese aggression, says former prime minister Malcolm Turnbull (Finbarr Bermingham)
This story from March looked at comments from former prime minister Malcolm Turnbull after Huawei and fellow Chinese company ZTE were both banned from supplying 5G equipment to Australia's wireless network on national security grounds.
"We have to, in an uncertain world, hedge against contingencies where people who we have friendly relations with, we may not necessarily be friends with in the future," Malcolm Turnbull said.