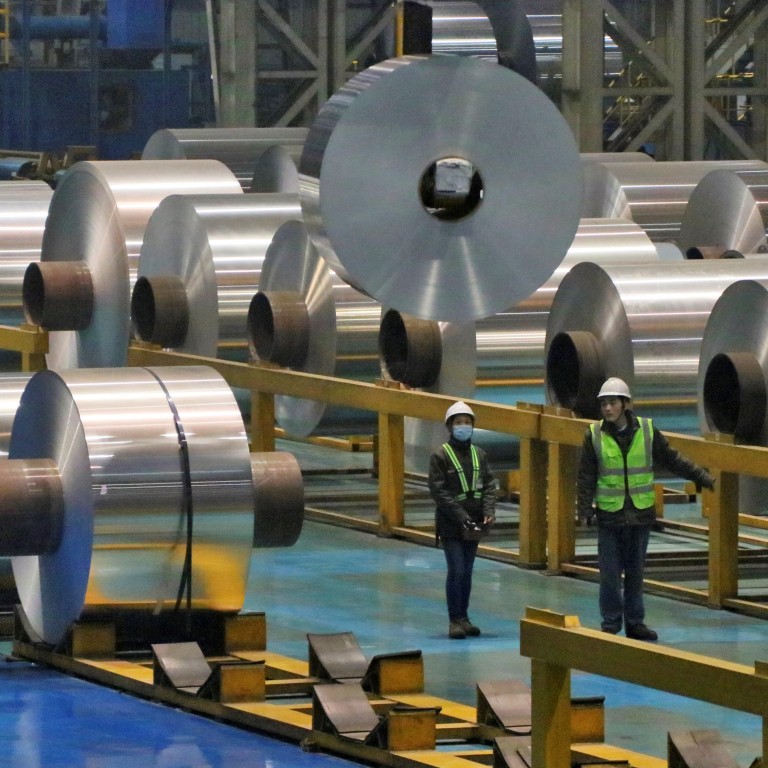 China defends economy with rhetorical Q&A amid slowing growth rate, trade war pressures
The National Development and Reform Commission (NDRC) answered 'no' to the four questions it asked about the state of China's economy
Beijing is concerned about worsening expectations both at home and abroad after China's growth rate slowed to the lowest on record in the third quarter of 2019
China's top economic planning agency has taken an usual approach to defending the state of the domestic economy by asking four rhetorical questions, with the responses aimed at helping to quell rising doubts as well as sell Beijing's own narrative both at home and abroad.
The National Development and Reform Commission (NDRC), in a statement over the weekend, asked: Is China's growth really losing steam?; Are foreign businesses fleeing China?; Is China losing its place in the value chain?; and Is China's official economic data fabricated?
According to the NDRC, the answer to all the four questions is "No".
China's gross domestic product (GDP) growth rate slowed to
6 per cent in the third quarter
of 2019 amid the trade war with the United States, and Beijing expected to continue modest policy easing next year to maintain an economic growth rate of
around 6 per cent.
For the question on whether foreign businesses are fleeing the country, the agency said that "data and facts" showed China remained as an attractive destination for foreign investors, including US businesses, defying allegations made by American President Donald Trump in July that "thousands" of companies are fleeing China due to his tariffs.
"At present, the impact from business relocation on China's economic growth, industrial upgrading and employment is controllable," the agency said.
It also put on a brave face regarding China's economic slowdown even after the third quarter growth rate slowed to the lowest since records began in 1992.
The NDRC pointed out that a growth rate of 6 per cent was still among the fastest of the world's major economies and that China is able to keep its growth on track.
"Even if there's a bit of a drop in the growth rate, the drop will be very modest," it said.
"Doubts and suspicion about China's economic data accuracy has never ceased, and a few foreign media even claimed that China's real economic growth was 3 per cent," the NDRC said.
China's defence of its economic growth rate has intensified amid the slowing economy and a wide-range of growing risks, with many renowned analysts predicting a gloomy economic picture ahead.
Richard Koo, the chief economist at Nomura Research Institute, wrote in September that China's economic development now faces the "triple threat" of a rapidly ageing population, the challenge of overcoming the middle income trap and an increasingly hostile US.
"It is extremely rare for a nation to face this sort of demographic constraint at the same time as it confronts the middle income trap," said Koo, who is an expert renowned for his analysis into the causes of Japan's decades-long economic stagnation.
This article appeared in the South China Morning Post print edition as: Beijing takes novel approach in defending economic health