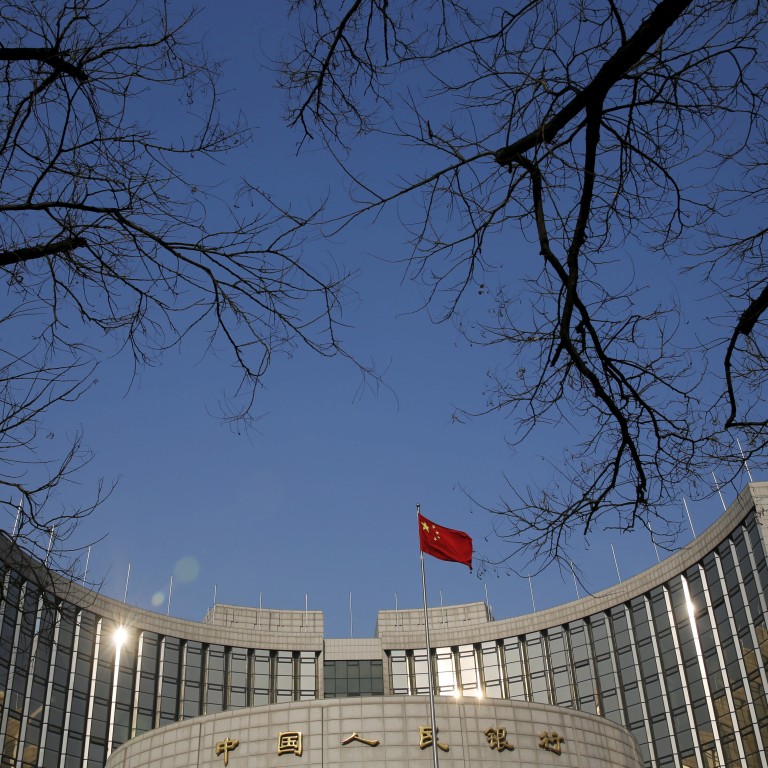 China's central bank frees up US$115 billion to support growth
People's Bank of China to cut banks' reserve ratio by 0.5 percentage points from January 6, it announces
The move will provide 800 billion yuan (US$115 billion) to the real economy
China's central bank has announced a move to unleash 800 billion yuan (US$115 billion) from the banking system to support the economy, sending a pro-growth message on the first day of 2020.
The People's Bank of China (PBOC) will reduce the deposit reserve ratio in financial institutions by 0.5 percentage points from January 6, mainly to offer sufficient funding to the real economy, according to a notice published on the bank's website.
The announcement on Wednesday came after growth continued to weaken while China and the United States prepared to sign an
interim trade deal
in mid-January.
The central bank said this round of funding was partially to offset cash withdrawals before the Lunar New Year, and would not change its stance on monetary policy.
From Monday, the reserve requirement ratio (RRR) for big banks will be lowered to 12.5 per cent, while the ratio for medium and small banks will be reduced to 10.5 per cent and 7 per cent respectively. In 2019, the central bank cut the RRR rate three times.
At home, investment enthusiasm remained low, particularly among manufacturers, many of whom were looking to move production partially or fully offshore as they braced for the trade war to continue. Growth of fixed asset investment in the manufacturing sector dropped to a record low of 2.5 per cent at the end of November, while overall growth in the private sector was 4.5 per cent, according to official data.
At the fourth-quarter meeting of the PBOC's monetary policy committee on December 27, the central bank said the country's major economic indicators had stayed in the "reasonable" range but still faced serious downward pressure, according to meeting minutes published on Wednesday.
The bank also said at the meeting that it would keep the growth of overall credit in line with nominal gross domestic product (GDP) growth and stem the flood of money into the banking system. It said it would step up efforts to lower the cost of funding to keep financing support for private companies in line with their contributions to the economy. Private firms contribute about 60 per cent of China's GDP, along with half of tax revenues and 90 per cent of employment.
According to the PBOC, the RRR cut next week will free up more than 120 billion yuan in small and medium-sized banks, including many rural banks, which are suffering from rising bad loans and required by the central bank to focus on their main business to support the real economy.
Additional reporting by Reuters
This article appeared in the South China Morning Post print edition as: Central bank to free up 800b yuan for lending in bid to boost the economy