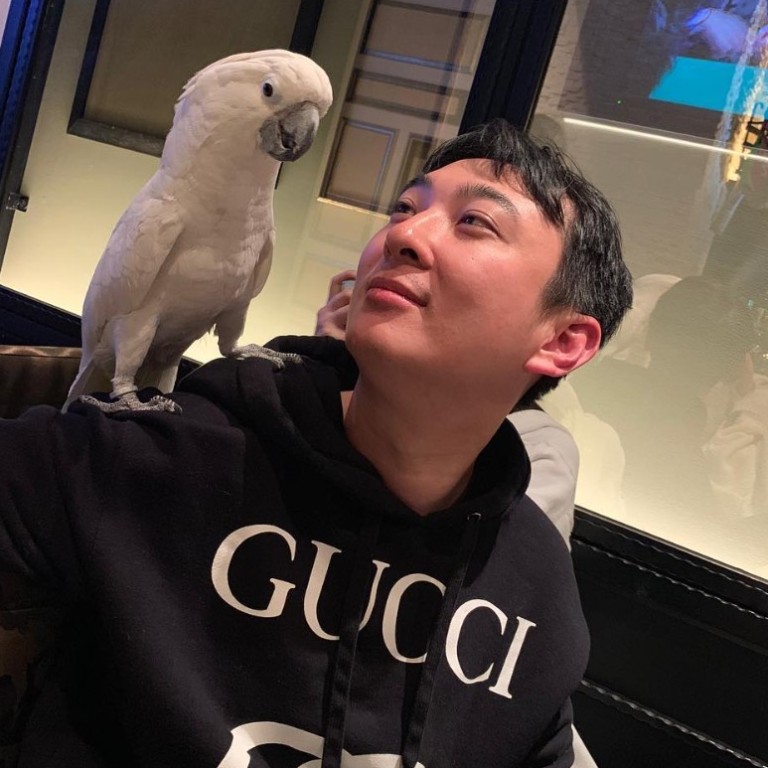 China's richest tycoons hit by debt defaults, arrests and suicides in 2019 amid tightening regulation
A number of China's wealthiest businesspeople fell from grace in 2019 amid debt defaults, criminal charges and tightening government regulation
Beijing is trying hard to assure private businessmen they are valued, but analysts say they will 'continue to face challenges in the year ahead'
The year 2019 will be remembered as one of the toughest for China's rich, with a long list of business owners falling into disgrace amid debt defaults, arrests and suicides, a development that has dampened private investment confidence and prompted comforting messages from Beijing.
Following a tumultuous 2017 and 2018, which saw super tycoons like Xiao Jianhua disappear from a luxurious Hong Kong hotel, Anbang Insurance Group chairman Wu Xiaohui arrested, and the death of HNA Group chairman Wang Jian in France, the difficulties facing China's capitalists spread wider last year.
Even Jack Ma, the founder of Alibaba Group who resigned from his corporate role last September, said at a year-end conference that "most entrepreneurs"
probably found 2019 trying
.
Among the notable falls from grace were Wang Sicong, the son of China's former richest man Wang Jianlin. The billionaire's son, who gained notoriety on Chinese social media for his colourful personal life and playboy style, was listed by Chinese courts in November as unable to repay his debts after his live streaming venture Shanghai Panda Entertainment went bankrupt. He has since settled with creditors, according to a statement from Prometheus Capital, of which Wang is a chairman.
The wealth of Wang's father also shrank as Beijing targeted his Wanda Group for excessive borrowing and overseas investments.
Wang's financial trouble
– and subsequent withdrawal from Chinese social media platform Weibo – marked a sharp contrast to the days he was flaunting his wealth online.
In 2014, he declared: "I don't care if I make friends that have money or not. They won't have as much money as I do anyway". A year later he put two newly-released Apple iWatches on the feet of his pet dog, an Alaskan Malamute named Keke.
Wang's story is indicative of how quickly personal wealth can disappear in China, where growth is increasingly built on debt and there is no rule of law to protect personal property.
But he was not the only cautionary tale in China last year, with many many provincial tycoons suffering similar riches to rags fates.
Xiao Yongming, once the wealthiest man in remote Qinghai province for his control of local potash resources, was blacklisted by a Chinese court for failing to pay his debts and fined by China's stock market regulator. While Xiao once bragged about using his private helicopter to avoid traffic jams, he now faces restrictions including his ability to travel on high-speed railway and aeroplanes.
Liaoning businessman Yang Kai, meanwhile, is 72 yuan billion yuan (US$10.3 million) in debt and has been blacklisted in China's court system for failing to pay creditors. His company, Huishan Dairy, was officially delisted from Hong Kong stock exchange last month.
However, it was not just debt defaults that saw Chinese businessmen run into trouble with authorities in 2019.
Guan Yanbin
, the former chairman of Sunflower Pharmaceutical Group, is facing trial for allegedly murdering his ex-wife. Wang Zhenhua, a property tycoon in Jiangsu province, was arrested in July and is awaiting trial on charges of child sexual abuse.
Yang Zhuoshu, once the richest man in Hebei province, surrendered to police in May and was subsequently tried for illegally taking public funds, though it is unclear if he has been convicted.
Zhang Wei, a cornerstone investor of Gansu Bank, was arrested in April for being part of "mafia-style gang" involved in illegal fundraising, harassment, blackmail, illegal detention of people and possession of firearms, according to the Shenzhen Public Security Bureau.
Meanwhile,
Zhang Zhenxin
, a financial tycoon who controlled a sprawling Chinese business empire spanning peer-to-peer lending to bitcoin mining, died in London in September in an apparent suicide, according to his debt-ridden company, the UCF Group. Zhang died aged 48.
"Many of these [private tycoons] will continue to face challenges in the year ahead," Ding Wenjie, economist at CMB International Securities said. "The overall trend is for regulation to tighten further, especially in industries that make bigger profits.
"Previously when the economy was doing well, these firms were quite aggressive and found policy loop holes to do risky business. Authorities want to regulate their behaviour now, so policy will keep tightening."
China's economic boom
over the past four decades has created a new class of super-rich in the world's second largest economy. China overtook the United States with the largest number of ultra-rich people in 2019, counting 100 million among the world's top 10 per cent of earners, compared with 99 million in the US, according to a Credit Suisse report published in October.
But many have found themselves vulnerable amid
China's economic downturn
. Weakened confidence among the private sector is a key reason for the country's sluggish investment climate and pressure from capital outflows.
The ruling Communist Party, which has an uneasy history with China's capitalists, has been trying hard to assure private businessmen they are valued and protected over the past two years.
However, some observers are doubtful of the government's sincerity. Xiang Songzuo, a professor at Renmin University of China, recently said in a widely shared video that the Communist Party only says it needs private sector when it has to save the economy, but its ultimate goal was still "to get rid of" capitalists.
Sign up now for our 50% early bird offer from SCMP Research: China AI Report. The all new SCMP China AI Report gives you exclusive first-hand insights and analysis into the latest industry developments, and actionable and objective intelligence about China AI that you should be equipped with.