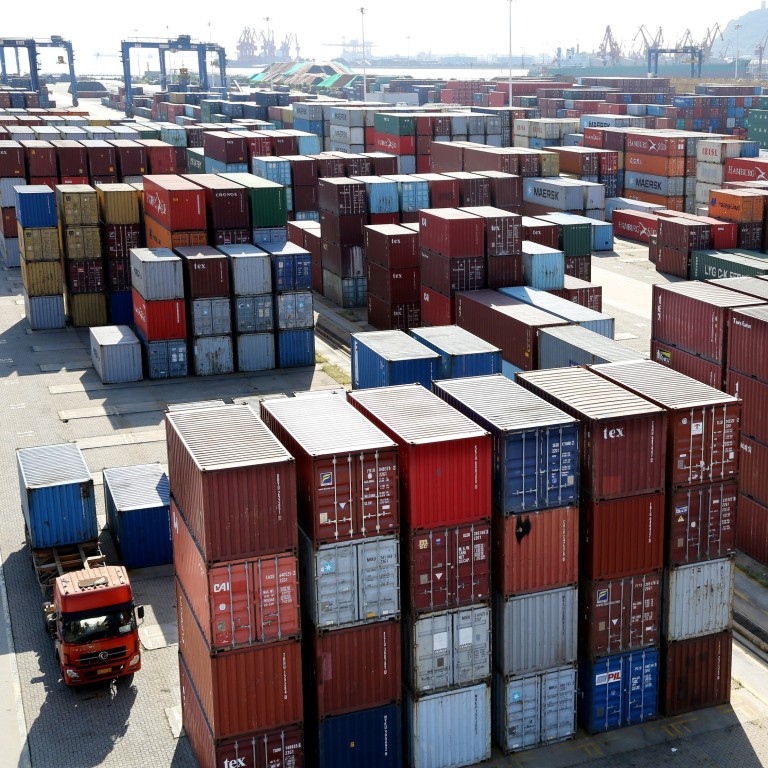 Trade war: China's refusal to lift grain quotas make Trump's phase one import demands 'more difficult'
China will not raise its quotas for the import of grains, according to vice agriculture and rural affairs minister Han Jun, raising the prospect of a stand-off with the US
Analysts suggest that while corn, rice and wheat were only likely to make up a small part of farm good purchases, the refusal to budge makes it more challenging
China will not increase its grain import quotas to meet demands from the United States included in the pending phase one trade deal, a key member of Beijing's negotiating team said, with analysts suggesting that this makes it "more difficult" to buy the requisite amount of American farm goods.
The US has claimed that as part of the deal –
likely to be signed on January 15
– China will buy an additional US$80 billion in US agricultural goods over two years.
Some amount of this would likely be composed of corn, rice and wheat, however, China has not yet confirmed the figures, only saying it would import those with "good quality and market competitiveness".
Despite opening the soybean market to the rest of the world, China still uses a tariff rate quota system for rice, wheat and corn, the staple grains in the world's most populous country.
"This is a global quota. We will not adjust it for a specific single country," said Han Jun, vice-minister of agriculture and rural affairs at a forum in Beijing on Saturday, as reported by Caixin on Tuesday.
"I've always thought US$40 billion [per year] would be difficult. I don't think it makes it dramatically more difficult, but it limits the options further if imports for wheat, corn and rice will still have hard quota limits," said Darin Friedrichs, senior Asia commodity analyst at INTL FCStone.
The import tariff quota for corn in 2020 will be 7.20 million tonnes, and those of wheat and rice will be 9.636 and 5.32 million tonnes respectively, according to a document released by the National Development and Reform Commission, the country's top economic planning agency, in September.
Friedrichs estimated that the value of corn is currently US$175 per tonne, meaning the total import quota would allow for imports of only US$1.26 billion in 2020. For wheat, priced at roughly US$240 per tonne, the maximum import value would be US$2.31 billion this year.
These are not dramatically different from previous import figures. In 2017, China imported just US$900 million worth of corn, with just US$200 million coming from the US. In the same year, it imported US$1.3 billion in wheat, with US$500 million from the US, and US$1.8 billion in rice, with none of that being American rice.
The figures for corn and wheat would undoubtedly be higher without the import quotas – an issue which has seen the US bring a case against China at the WTO under the Obama administration in 2016, alleging that the 65 per cent tariff for crops over the quota level denied US farmers' access to China's grains market.
But the fact that China has published and now defended its grain import quotas for 2020 suggest that it has no intention to change its practice.
"China has woefully fallen short of its WTO-required import quotas for some years now. This suggests ample room to increase purchases of US grains to meet those quotas," said Rob Hatchett, senior economist at Missouri-based agricultural intelligence firm Doane Advisory Services.
"We, along with other analysts, have postulated how to arrive at US$40 billion-plus figure with agricultural products. We think this would include ethanol and other products that might not fall under general labels of agricultural products – maybe even machinery has come to mind."
China's reluctance to open its grain market to foreign importers stems from deep concerns about food security. In September 2018, President Xi Jinping said that the "rice bowl of China must be firmly gripped in the hands of Chinese people" – a quote which has been widely used as a summation of China's agricultural policy through multiple rounds of trade talks with the US.
This article appeared in the South China Morning Post print edition as: Grain quotas raise questions over 'phase one' deal