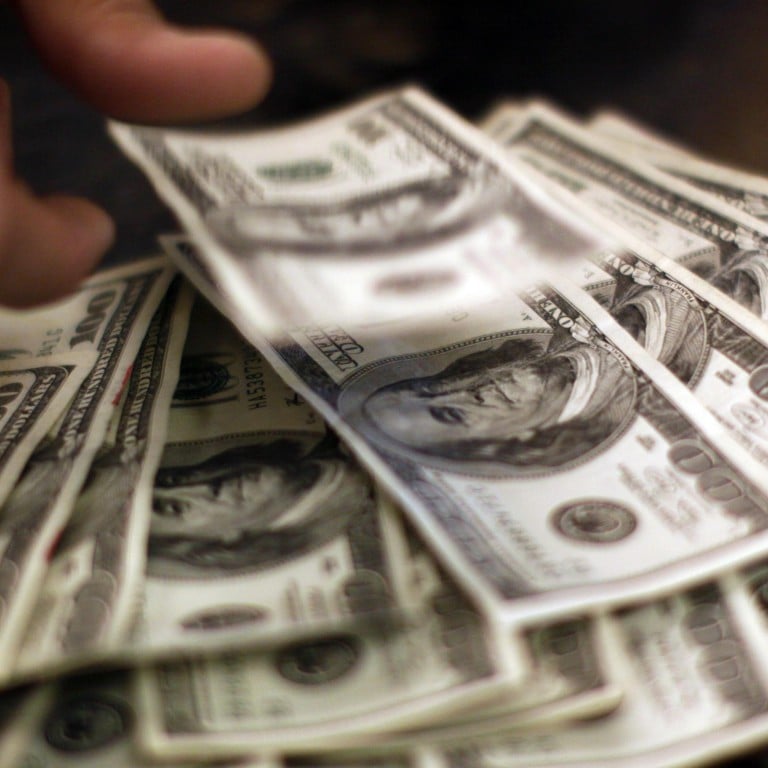 China's forex reserves rise more than expected in December as trade war deal helps yuan rebound
China's foreign exchange reserves, the world's largest, rose US$12.3 billion in December to $3.108 trillion, central bank data showed on Tuesday
For 2019 as a whole, reserves climbed US$35.2 billion, which compared with a drop of US$67.2 billion in 2018
China's foreign exchange reserves rose more than expected in December as the yuan rebounded after Washington and Beijing reached a partial trade deal.
Economists polled by Reuters had expected China's reserves to rise by US$7.4 billion to US$3.103 trillion.
The reserve increase in December was due to changes in currencies and the prices of international assets that China holds, the foreign exchange regulator said in a statement.
For 2019 as a whole, reserves climbed US$35.2 billion, which compared with a drop of US$67.2 billion in 2018.
Strict capital controls have helped China keep outflows under control over the past year despite an escalating trade war with the United States and weakening economic growth at home. China has stepped up efforts to lure foreign investment in its bonds and stock markets.
In December, the yuan rose about 1 per cent against the US dollar, but it still fell 1.5 per cent over the year.
The dollar fell 1.9 per cent in December against a basket of major currencies.
Analysts say moves in the currency will continue to be driven largely by trade headlines, rather than expectations of more monetary policy easing.
On New Year's Day, the PBOC announced it was cutting the amount of cash that banks must hold as reserves for the eighth time in nearly two years in a bid to spur more bank lending.
China has also started trimming key interest rates in recent months, and analysts expect further easing this year until the economy is back on a more solid footing.
China has been ramping up its gold reserves over the past year.
It held 62.64 million fine troy ounces of gold at the end of 2019, up 5.2 per cent from 59.56 million ounces at the end of 2018.
The value of China's gold reserves rose to US$95.406 billion at the end of December from US$91.469 billion at the end of November.