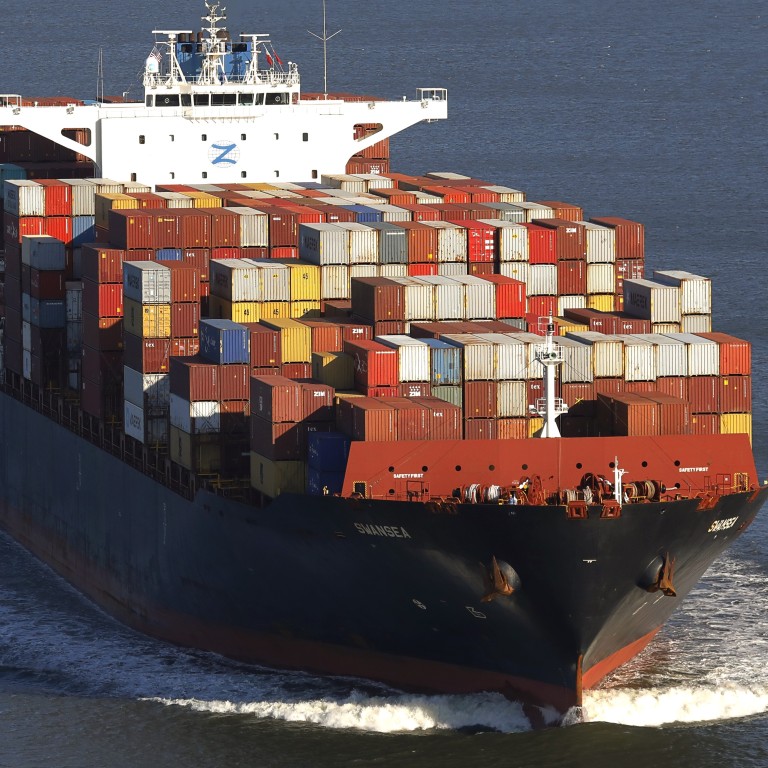 China's 2020 growth forecast held at 5.9 per cent by World Bank amid 'fragile' global economic outlook
The latest Global Economic Prospects report predicts China's growth is forecast to decelerate to 5.9 per cent this year, unchanged from the previous forecast in October
Overall, the global economy will grow by 2.5 per cent in 2020, up from 2.4 per cent in 2019, the weakest growth rate since the global financial crisis in 2008-2009
China's growth is forecast to decelerate to 5.9 per cent this year, according to the World Bank, and while its latest Global Economic Prospects report suggests global growth will accelerate slightly in 2020, the outlook for the world economy remains "fragile" amid major risks to even their "tepid" forecast.
The prediction for China in 2020 is unchanged from the
World Bank's previous forecast
in October, with the world's second largest economy set to decelerate from 6.1 per cent in 2019. China's growth slowed to 6.0 per cent in the third quarter of 2019, with Beijing expected to support a target of around
6 per cent for this year.
Overall, the global economy will grow by 2.5 per cent in 2020, up from 2.4 per cent in 2019, the weakest growth rate since the global financial crisis in 2008-2009, the World Bank said, as trade and investment gradually recover.
"Downside risks predominate, including the possibility of a re-escalation of global trade tensions, sharp downturns in major economies, and financial disruptions in emerging market and developing economies," said the World Bank.
East Asian growth, excluding China, is projected to accelerate to 4.9 per cent as a result of supportive financial conditions and robust capital inflows.
Growth in the United States will slow to 1.8 per cent from 2.3 per cent in 2019 due the impact on import tariffs and continued investment uncertainty. Euro zone growth, meanwhile, will slip further a 1.0 per cent from 1.1 per cent due to weak manufacturing activity.
In particular, heavy debt loads in both developed and developing economies are a major worry, with the wave of debt accumulation that started in 2010 – the fourth such wave in the last 50 years – the largest, fastest and most broad based rise of the four.
"Low global interest rates provide only a precarious protection against financial crises," said World Bank Prospects Group director Ayhan Kose.
"The history of past waves of debt accumulation shows that these waves tend to have unhappy endings. In a fragile global environment, policy improvements are critical to minimise the risks associated with the current debt wave."
The rise in growth this year will be led by emerging economies, where growth will rise by 4.1 per cent, up from 3.5 per cent last year, although this will not be broad-based, and rather led by a few large developing economies.
Indian growth is projected to accelerate to 5.8 per cent in the 2020-2021 financial year beginning in April, up from 5.0 per cent.
Brazilian growth will rise to 2.0 per cent from 1.1 per cent last year on easier monetary policy and labour market conditions, while Mexican growth will jump to 1.2 per cent from zero in 2019 on a projected increase in investment.
Growth in advanced economies, on the other hand, is projected to slow to 1.4 per cent this year from 1.8 per cent in 2019.
Purchase the China AI Report 2020
brought to you by SCMP Research and enjoy a 20% discount (original price US$400). This 60-page all new intelligence report gives you first-hand insights and analysis into the latest industry developments and intelligence about China AI. Get exclusive access to our webinars for continuous learning, and interact with China AI executives in live Q&A. Offer valid until 31 March 2020.