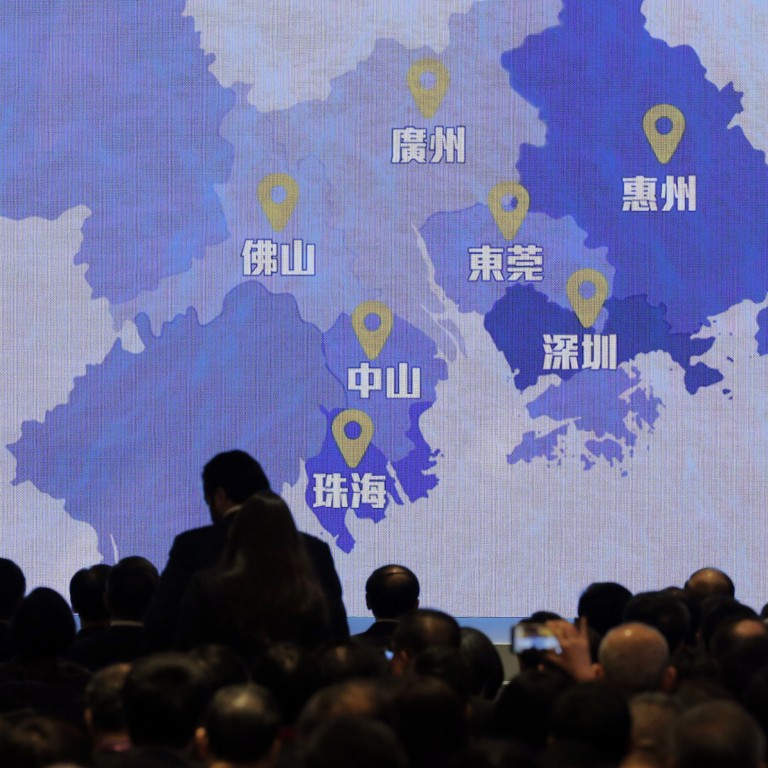 China enlists ex-World Bank economist to help run Guangdong, sparking hopes of Greater Bay Area reform
Zhang Xin, a Columbia Business School graduate and former central bank and foreign exchange regulatory official, is viewed as a reformer
He helped steer the World Bank's response to the Asian financial crisis of 1997, with one of his key prescriptions being capital market reform
China has enlisted a New York-educated former World Bank economist to help run one of its major economic engines, fuelling hopes that greater financial opening could be in store for 2020 and beyond.
Zhang Xin, a graduate of Columbia University, has been appointed vice-governor of Guangdong province, over the border with Hong Kong and home to China's ambitious Greater Bay Area project, in a plan to link the economies of 11 cities to create an
economic powerhouse
on China's southern coast.
The 51-year old is seen as a rising star within China's financial system and is former deputy chairman at the State Administration of Foreign Exchange (SAFE). Zhang is viewed as a reformer, given his experience working with China's yuan liberalisation, financial deregulation and his association with retired central bank governor Zhou Xiaochuan, a key voice for the
reform of China's financial
architecture.
It is perhaps his previous experience in the US, however, which is most eye-catching. After receiving his doctorate in finance at Columbia Business School in 1997, Zhang worked as a senior financial economist at the World Bank, helping steer the Washington institute's response to the Asian financial crisis in the same year.
Among his approaches to the crisis was revamping capital markets in countries with unstable financial systems. Zhang returned to China in 2001 to work at the China Securities Regulatory Commission. In 2004, he was made deputy chief of the financial stability bureau at the People's Bank of China, then promoted to chief a year later.
Guangdong analysts said that this track record of pursuing reform both domestically and overseas could help put China's most populous province and primary tech hub on the path to further liberalisation.
"It has been common practice in recent years to have at least one experienced financial specialist as Guangdong's deputy governor. Zhang's international finance background is outstanding, which will benefit the Greater Bay Area scheme," said Peng Peng, vice-president of the Guangdong System Reform Research Society, a think tank.
It has been mooted in recent months that other Greater Bay Area cities could absorb some of troubled Hong Kong's financial functions. However,
significant liberalisation
would have to be undertaken, if the region were to be attractive to foreign investors.
Along with managing Guangdong's financial risks at a time of slowing national
economic growth
, this will be one of Zhang's key tasks.
"Zhang's experience could help Guangdong lure more foreign capital and promote renminbi internationalisation. If it promotes Guangzhou and Shenzhen's international financial status effectively, it could help the two cities share some of Hong Kong's financial functions," Peng said.
Guo Wanda, vice-president at the China Development Institute, a Shenzhen think tank, said that one of the key tasks in Zhang's inbox on day one will be the Hong Kong problem. The city has been beseeched by protests for more than half a year, which have laid ruin to its economy, leaving many to speculate that it will be integrated with the mainland more quickly than expected.
"Shenzhen now is responsible for how to solve the problem of financial cooperation with Hong Kong, and at the same time it undertakes the mission of China's future financial innovation," Guo said.