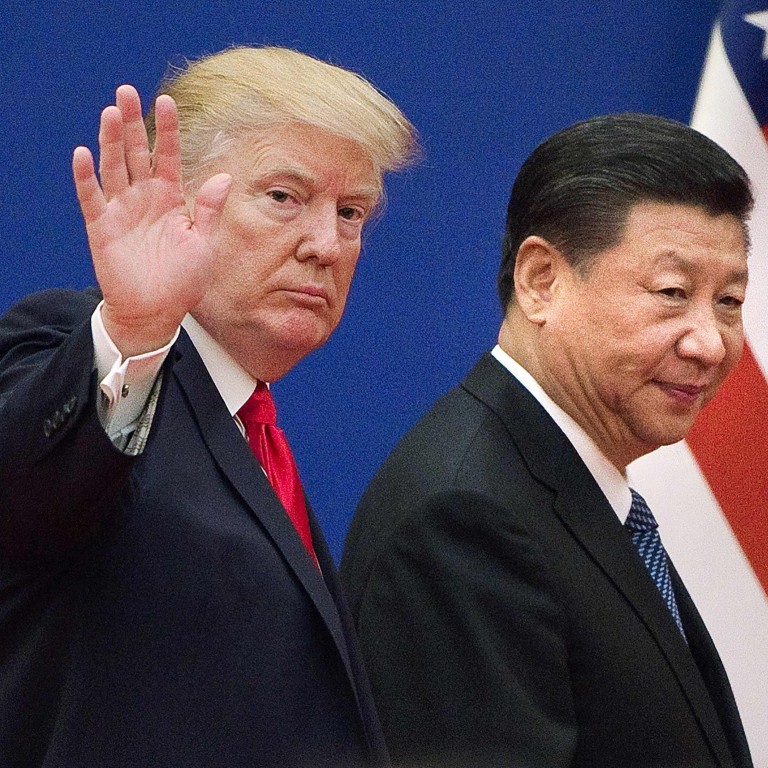 Exclusive

|
Trade war deal: How Xi Jinping rejected Donald Trump's signing ceremony proposal during turbulent period
Xi Jinping rejected proposals for a bilateral meeting with Donald Trump after the Apec summit in Chile was cancelled in November
A frantic three months in US-China relations will culminate in Liu He's trip to Washington next week, but analysts point to more choppy waters ahead
In the first week of November, after Chile cancelled the Apec summit and before the BRICS summit took place in Brasilia, there were intense discussions between China and the United States about a potential face-to-face meeting between their two respective leaders.
The hope was that after plans of a meeting in Chile's capital of Santiago were wrecked by violent street protests, Chinese President Xi Jinping and his US counterpart Donald Trump might find a location to finalise a phase one trade deal, according to two separate sources briefed on the matter.
Trump's desire for an eye-catching photo opportunity with Xi has always been clear, with the US president looking for a "win" in the
trade war
to help boost his re-election campaign.
For Xi, however, the timing was off. The text of the agreement had not been finalised and the broader US-China bilateral relationship was clouded by
protests in Hong Kong and Xinjiang
.
Xi had been willing to meet Trump in Chile, in similar fashion to their meeting at the G20 in Osaka, where they talked broadly about bilateral issues – including trade. But it was not certain that the deal would be signed in Chile.
Before leaving for a state visit to Greece and an annual meeting with the leaders of Brazil, Russia, India and South Africa – the BRICS – Xi turned down proposals of a bilateral summit on his way to or from Brazil, according to one of the sources, who wished not to be identified.
The state-owned Xinhua news agency later reported that on his way back to Beijing from Brazil on November 14, Xi made a "technical" stopover in Tenerife, one of Spain's Canary Islands, off the coast of West Africa. This term generally denotes aircraft maintenance and refuelling, without any official activities.
This is just one of the many twists between a preliminary agreement reached mid-October and Beijing's confirmation on Thursday that
Vice-Premier Liu He will
lead a delegation to sign the deal in Washington next week.
Minor as some of the details may be, they reflect subtle but important discrepancies between Beijing and Washington's differing perceptions of the deal, which could herald years of disputes down the road. Even after the
phase one deal
is signed, few expect the US-China relationship to significantly improve.
Before the cancellation of the Asia-Pacific Economic Cooperation (Apec) summit, however, things were looking slightly rosier. In fact, the second half of October offered a rare sense of stability and predictability in the dynamic.
After a negotiating round in Washington on October 10 and 11,
Liu, who has led the negotiations
, said that there was a foundation to sign a "phased" deal. Negotiators maintained "close communication" and made "smooth progress" in the following days, China's Ministry of Commerce said.
A trade deal was within reach after the sides agreed to take the difficult parts out. Xi agreed to meet with Trump on the sidelines of the
Apec summit in Santiago
, scheduled for November 17, the
Post
reported at the time.
A phone call between Liu and US Trade Representative Robert Lighthizer and Treasury Secretary Steven Mnuchin on October 25 confirmed "the basic completion of technical negotiations over parts of the text". Trump, meanwhile, told reporters on October 28 that he would sign a phase one deal "ahead of schedule".
Two days later, however, things started to go wrong.
Increasingly violent protests in the capital city forced Chile, to cancel the summit, undoing preliminary preparations by Beijing and Washington for a Trump-Xi summit, and throwing everything up in the air.
On November 1, Liu, Lighthizer and Mnuchin, had a call to discuss "future negotiation arrangements", but "there was really no Plan B", said a source on the cancellation of the meeting in Chile, adding that an immediate option was to try finding a stopover on
Xi's Brazil trip
.
"I heard Chinese officials were gazing at a world map for hours, trying to locate an ideal stopover point," the source said, adding that Xi's scheduled trip to Greece on the way to Brazil meant planners were looking for a potential meeting on his way back to China.
Speculation was rife as to where the two could meet. Alaska, Hawaii and Macau were mentioned, but Trump's reluctance to commit to rolling back existing tariffs made the deal "unbalanced" for Beijing, making it hard for Xi to sign, the Post quoted a source saying at the time.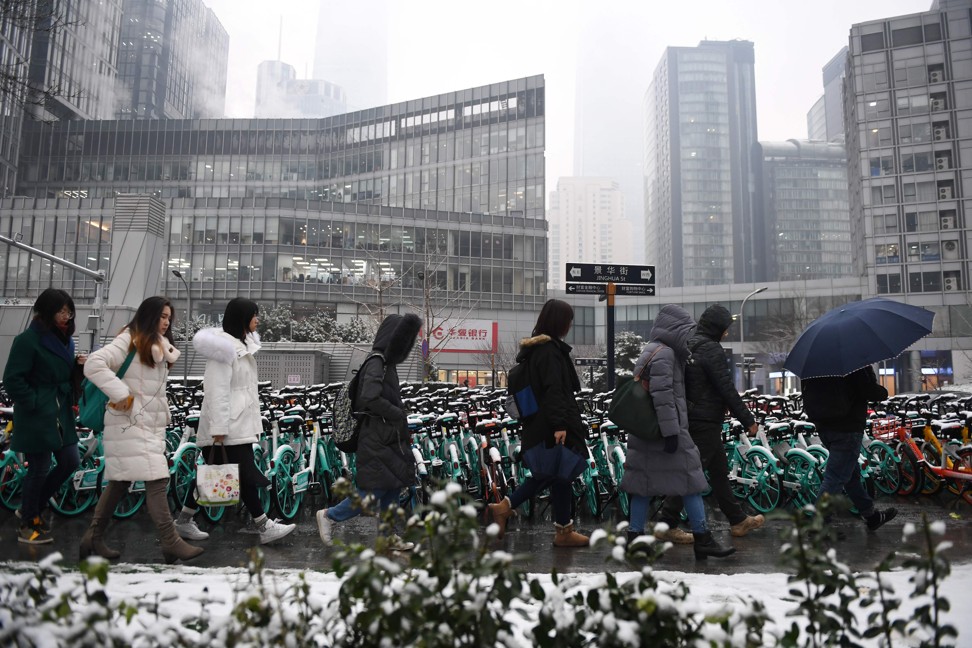 Xi's decision not to meet Trump, meanwhile, was a hammer blow to prospects of a swift signing ceremony. The goodwill quickly dissipated, but talks continued.
Top negotiators had two phone calls in November, one on November 16 when it was clear that Trump and Xi would not meet any time soon, and another on November 26.
After the second call, a Chinese government statement did not include a phrase which had popped up in a succession of trade war dispatches from Beijing: "At request of the United States". This fanned speculation that Liu was reaching out to Washington in an effort to avoid another collapse in talks.
The critical date of December 15 was approaching – tariff day, when new duties would hit Chinese goods such as laptops, toys and electronics. As it grew nearer, there were doubts over whether a deal could concluded on time. These were tariffs that would, it was acknowledged by former Trump White House officials, hurt both sides.
Trump, meanwhile, angered Beijing by signing the Hong Kong Human Rights and Democracy Act into law on November 28. On December 3, he told reporters that it might be "better to
wait until after the election
" to strike a deal with China, adding that there is "no deadline" to sign it.
In reality, however, it was over the days following this that the two sides managed to nail down a final agreement.
On December 12, The Wall Street Journal reported that the US offered to halve the tariff rate on US$360 billion of Chinese goods. Trump denied this, in typical style.
"The Wall Street Journal story on the China Deal is completely wrong, especially their statement on Tariffs," he wrote on Twitter. "Fake News. They should find a better leaker!"
In Beijing, reporters were given last minute notice of a press conference on December 13, which finally started at 11pm, after repeated delays while Chinese officials frantically checked the wording of the deal.
Both sides agreed that China would buy more American goods and the US would postpone planned tariffs and scale back others. However, China has been more guarded in releasing the contents of the deal, including the value of purchase commitments, and the signing date.
Lighthizer said mid-December that the deal was expected to be signed in the first week of January. the
Post
reported at the end of December that
Liu would lead a delegation
to Washington on January 4 to for the signing.
At this point,
Trump caught the Chinese
side by surprise, deciding to sign the deal himself, even though his counterpart, Liu He, is at vice-premier level – an unusual imbalance in presidential history.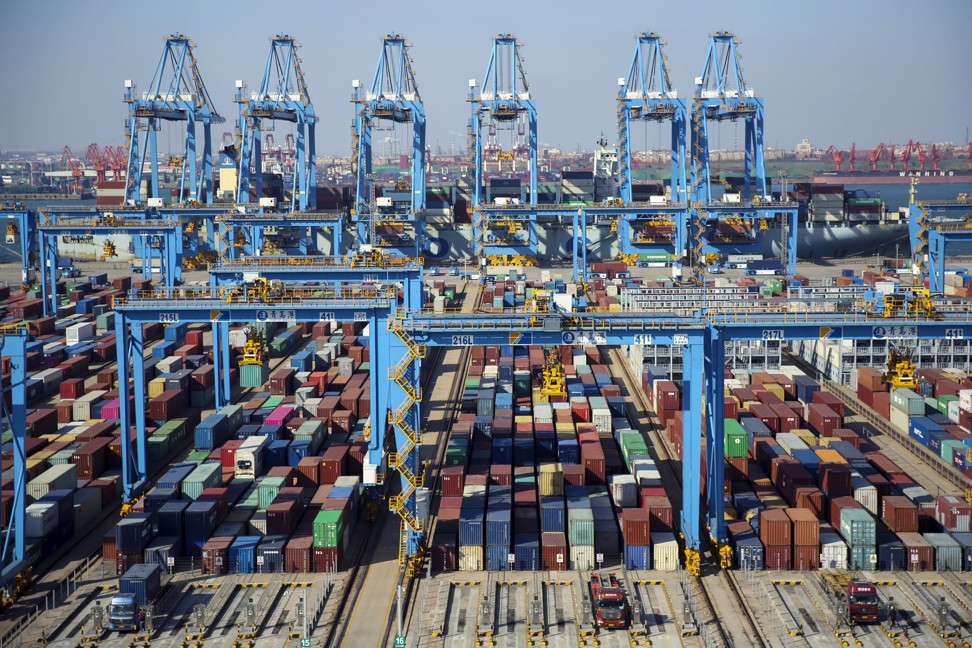 In fact, there was never any suggestion that Xi would travel to Washington to meet with Trump and sign the deal, even though
Trump said on Christmas Eve
that the two would hold a signing ceremony "when we get together".
"It's too risky for Xi to travel to the US and put his own name to the trade deal, when it has the potential to be thrown out at the last minute by Trump," said Eleanor Olcott, China policy analyst at TS Lombard, a research firm.
Trump also decided to change a signing date that had been previously agreed, but China decided to indulge his requests. He also said that he planned to visit China at a later date, but this eagerness is not shared by authorities in Beijing.
The last time Xi was actively involved in the phase one deal was on a call with Trump on December 20. Xi told Trump that the deal is good for China, the US and the world, Xinhua reported, but that message could be construed to stretch to warmer US-China relations, rather than just a temporary trade truce.
Xi voiced concerns about White House remarks about Hong Kong, Taiwan, Tibet and Xinjiang, but also said he is willing to maintain "regular contact" with Trump.
This roller coaster period has led us to the scheduled signing of a deal on January 15. However, few have much hope for progress to a more substantial agreement, with many also sceptical as to whether
China can meet US' demands
from the phase one deal.
"Do the two sides have a realistic plan to
achieve these targets
?" asked Andy Rothman, a strategist for investment fund Matthews Asia and former US State Department official in China, of the US'
lofty import demands
of Beijing. "Or is it set up to fail?"
Purchase the China AI Report 2020
brought to you by SCMP Research and enjoy a 20% discount (original price US$400). This 60-page all new intelligence report gives you first-hand insights and analysis into the latest industry developments and intelligence about China AI. Get exclusive access to our webinars for continuous learning, and interact with China AI executives in live Q&A. Offer valid until 31 March 2020.