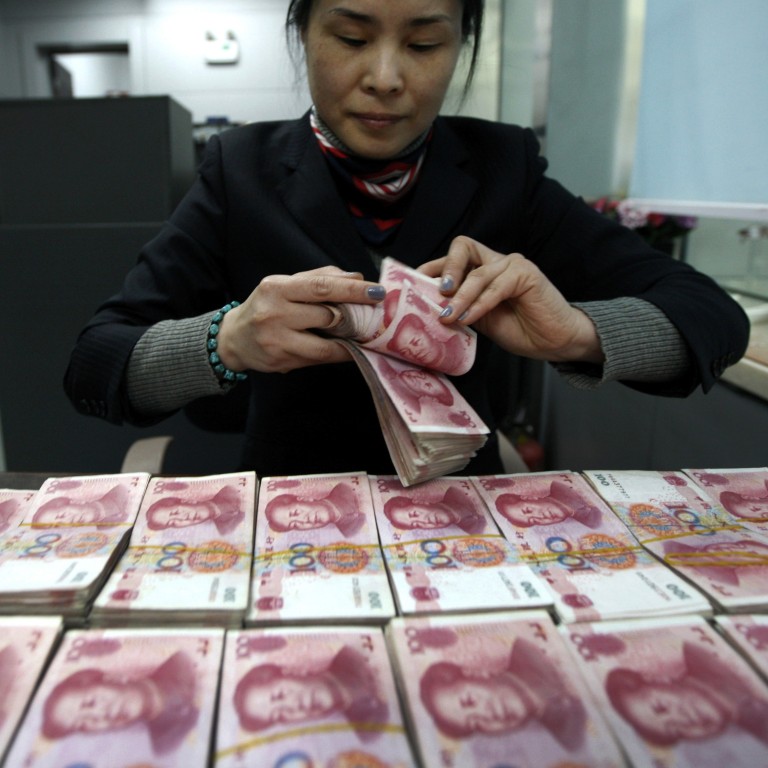 China aims for 'steady' yuan despite US trade war turbulence
Deputy central bank chief Pan Gongsheng says Beijing will remain on a 'normal' monetary policy course and boost support for smaller businesses
Chinese currency expected to be used to offset the impact of US tariffs, analysts say
China will keep its monetary policy and yuan steady despite "complex external pressure", a senior Chinese central bank official said just days before the expected signing of a phase one trade deal.
Addressing a forum in Beijing on Sunday, central bank deputy governor Pan Gongsheng, who is also the head of the State Administration of Foreign Exchange, said China was one of the few countries to retain a "normal" monetary policy amid the international trend for negative interest rates.
"China is one of the few major global economies that still has a normal monetary policy. We must continue to implement a
sound monetary policy
and create a good monetary and financial environment for the promotion of high-quality economic development," Pan said.
"The People's Bank of China (PBOC) will adhere to the fundamental requirements of financial services for the real economy, and comprehensively consider economic growth, inflation expectations, overall leverage and exchange rate stability."
He added that the central bank aimed to increase support for small and micro enterprises, as well as the private sector and manufacturers.
He said funds flowing into China's bond and equity market had more than doubled since the yuan was devalued in 2016.
"As of the end of November, there was a total of US$324.8 billion in outstanding bonds and US$283.8 billion worth of shares held by offshore investors," Pan said.
China's central bank started the year by unleashing 800 billion yuan (US$115 billion) from the banking system to support the economy, sending a pro-growth message for 2020.
"We remain of the view that any monetary easing is likely to be targeted and calibrated. Deleveraging remains a key policy goal," Commerzbank analysts said in a research note on Friday.
Eleanor Olcott, China policy analyst at research firm TS Lombard, said she anticipated a stronger yuan this year because the phase one trade deal with the US – which is expected to be signed on Wednesday – might include provisions to keep the yuan within a bounded range.
American officials have said the trade deal includes a clause prohibiting currency manipulation after having previously demanded China limit depreciation of the yuan designed to offset the impact of US tariffs on Chinese goods.
A stronger yuan would also attract foreign investors to Chinese assets such as government bonds.
Some analysts forecast the yuan to hover between 7 to 7.1 against the US dollar this year depending on the details of the phase one trade deal.
"The yuan breached 7 per dollar in August, prompting White House accusations of 'currency manipulation' and a deceleration in foreign purchases of China's government bonds. But as the currency stabilised, foreign investors picked up a record US$10 billion worth of government debt in November," Olcott said.
This article appeared in the South China Morning Post print edition as: BEIJING VOWS TO KEEP YUAN STEADY