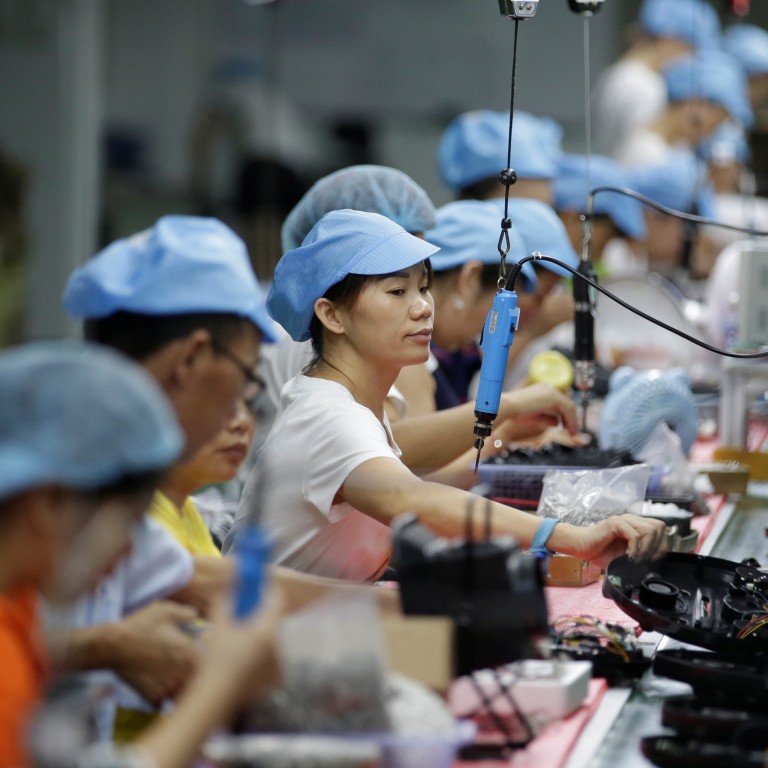 China's export powerhouse Guangdong aims for lower growth target in 2020 after trade war hit year
China's Guangdong province aims for 6.0 per cent GDP growth in 2020, but the export engine of the economy foregoes specific trade target
Guangdong is China's richest province and known for being home to many manufacturing companies
Guangdong, China's exporting powerhouse, has set a lower growth target of 6.0 per cent for 2020 and forgone a specific target for trade growth, after
battling trade war
headwinds throughout 2019.
China's richest province, which includes the Pearl River Delta, has an economy on a par with South Korea's in terms of nominal size, and reported a 6.3 per cent increase in gross domestic product (GDP) last year, a slowdown from 6.8 per cent in 2018.
Guangdong's trade reported a rare decline of 0.3 per cent from a year earlier, missing the government's target of a 3.0 per cent increase, according to the provincial government report delivered at a local parliamentary session on Tuesday.
Instead of setting a target for
trade growth for 2020
, Guangdong's provincial government now says it will simply hope for "positive growth" in the sector.
Guangdong's slump
casts another shadow China's economy, given that the province had led national growth for more than 30 years. In the first three quarters, the national growth slowed to 6.2 per cent – only slightly below growth in Guangdong for the full year.
An early warning sign for Guangdong's trade woes came at the Canton Fair late last year, a bellwether trade sentiment, which reported dwindling number of buyers and transaction values in its autumn session. The poor data led the fair to cancel a press conference because the numbers needed to be approved by the Ministry of Commerce beforehand.
In 2019, Guangdong's trade with Europe and the Asean region grew by 10.7 per cent and 4.9 per cent respectively, helping offset falling orders from the United States. The government did not release US data for the full year, but in the first 11 months, it dropped by 7.2 per cent to 738 billion yuan (US$106.95 billion), according to customs data.
"The trade conditions in 2020 could be no better than 2019," said Liang Shilun, director of Zhongshan Economic Research Institute, who also sits on the local legislature financial and economic affairs committee. "We have to explore more markets and step up efforts to bring in investment."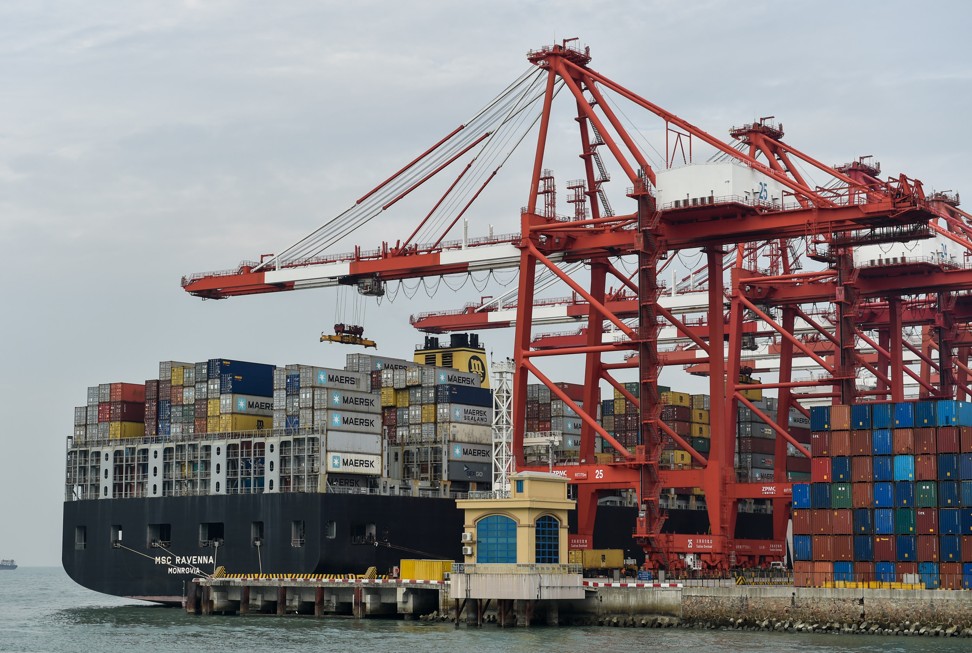 Guangdong plans to organise more exhibitions to market local goods to buyers in Asean, the European Union, Japan, South Korea, and Africa to boost trade as a response to the
US-China trade war
. It also plans to expand credit insurance coverage to protect exporters from non-payment risks from foreign buyers.
The government also said it would establish a Guangzhou futures exchange, Greater Bay Area International Commercial Bank, and Hong Kong and Macau Insurance Service Centre as part of an opening up drive in the Pearl Delta Area, which covers nine major cities in the province. Within the nine cities, it plans to spend 3.1 billion yuan (US$450 million) this year to subsidise talented workers to reduce their tax burdens to a level similar to Hong Kong's.
Guangdong government's also missed its growth target for generating revenue of between 6 per cent and 6.5 per cent last year. Government revenues only grew by 4.5 per cent from a year earlier, to 1.26 trillion yuan.