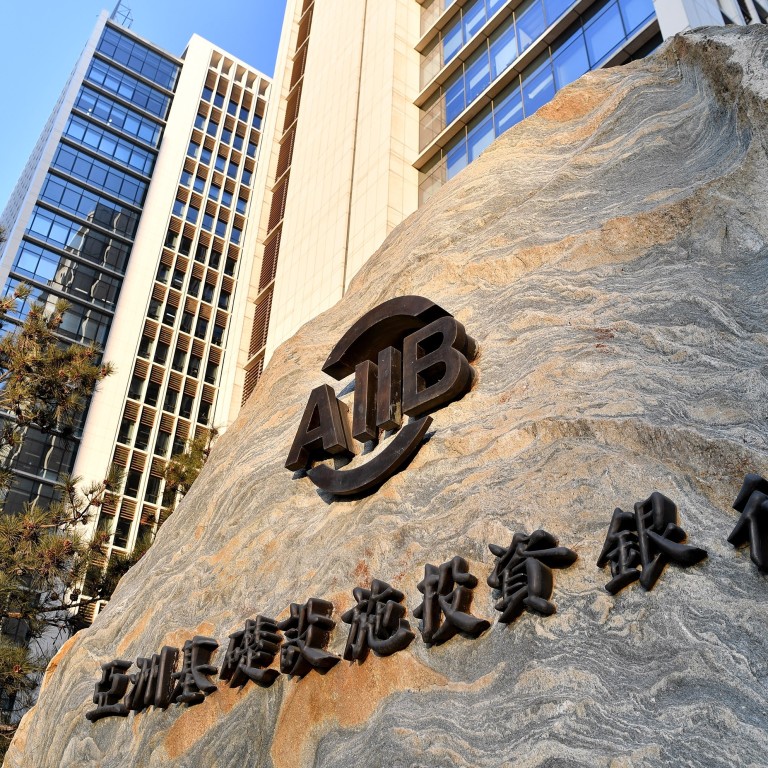 China-backed Asian Infrastructure Investment Bank won't create 'debt trap' for borrowers, chief says
President Jin Liqun says the bank's lending will help to cut the debt burden of borrowing countries, with membership having grown to 102 in four years
He also pledges transparency in bank operations and special efforts to address climate change by boosting green lending to support 'low carbon' development
Lending by the China-led Asian Infrastructure Investment Bank will not create a "debt trap" for its borrowers, the bank's president said, rejecting concerns that Beijing could use similar institutions to advance its geopolitical agenda.
Asian Infrastructure Investment Bank (AIIB) president Jin Liqun told the Asian Financial Forum in Hong Kong this week that the bank's efforts to support infrastructure investment in Asia are made with the best of intentions.
"A debt trap will not emerge in the countries that borrow from us. Our support for infrastructure development will improve the fiscal situation of those countries and help them reduce debt rather than increasing debt," Jin said.
The establishment of the bank has been seen as a big win for Beijing's economic diplomacy, having won the support of 102 member countries since it started operation four years ago, including many allies in the United States, despite resistance by Washington and Tokyo. China remains the single largest participant in the multilateral lending institution with a 26.5 per cent share of its voting rights.
The bank says it has lent US$12 billion to support dozens of projects across Asia and the Middle East, in projects in Nepal, Turkey, Uzbekistan, Egypt, India and Pakistan, attracting an additional US$40 billion in capital, according to Jin.
As part of it remit, the bank will also work towards boosting green lending to support "low carbon" development, Jin said.
Jin also said multilateral development banks (MDBs) should lend more to projects that help slow climate change.
"If a MDB is not concerned about the environment, then it will not become a responsible participant in society. It should actively participate in the work to reduce climate pollution," he said.
Jin, a former Chinese finance ministry official, said the world should have a "credit mechanism" based on environmental, social and governance standards, and he pledged transparency in the AIIB's work.
"We will also cooperate with our partners to have transparency and information disclosure. This is all very important to investors," he added.
As China is increasingly viewed with suspicion in overseas markets, the AIIB is forging alliance with other institutions.
In September, the AIIB and Amundi, Europe's largest asset manager, assembled a US$500 million Asia Climate Bond Portfolio which aims to accelerate climate action among the member states and address the underdevelopment of the climate bond market.
And in November, the AIIB and Clifford Capital established Bayfront Infrastructure Management, a first-of-its-kind platform designed to mobilise a new pool of institutional capital for infrastructure through bond issuance.
"It signals that a mature, traditional development bank can also be socially responsibility," Jin said.
**This story was corrected to show that Jin Liqun was referring to multilateral development banks (MDBs) and not specifically New Development Bank (NDB).**
Purchase the China AI Report 2020
brought to you by SCMP Research and enjoy a 20% discount (original price US$400). This 60-page all new intelligence report gives you first-hand insights and analysis into the latest industry developments and intelligence about China AI. Get exclusive access to our webinars for continuous learning, and interact with China AI executives in live Q&A. Offer valid until 31 March 2020.