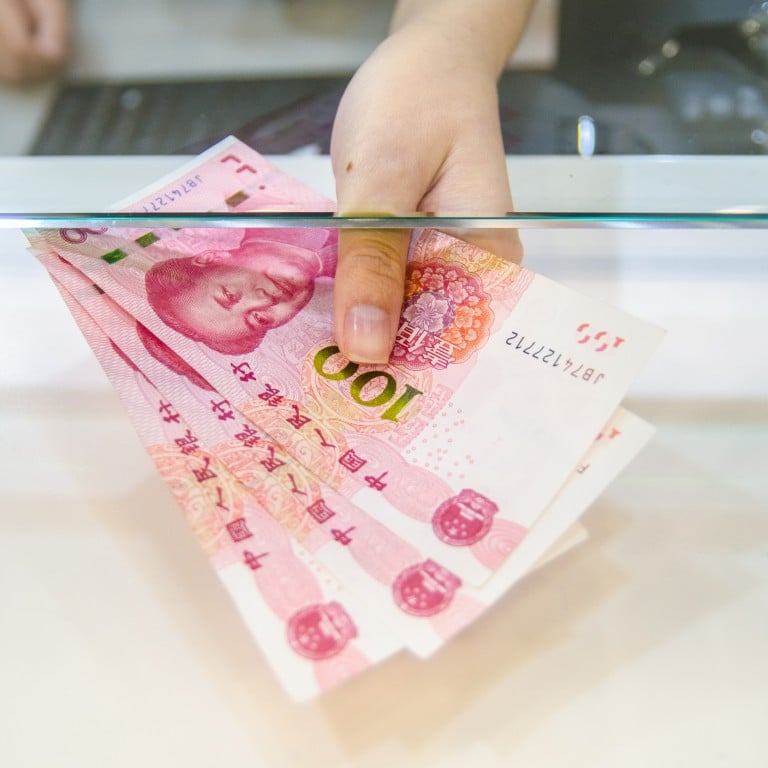 China's financial credit database of 1 billion people, 28 million companies gets an upgrade
Latest version of system which lenders use to assess creditworthiness, provides more comprehensive profiles of firms, individuals, People's bank of China says
Improvements part of Beijing's broader plan to create a 'credit society' this year
China's central bank has launched an updated version of its credit information system covering 1 billion individuals and more than 28 million corporate clients, which it says will provide more accurate profiles of loan applicants.
The upgraded system – which is used by the nation's lenders to evaluate potential clients' creditworthiness – went online on Sunday.
The upgrades include improvements to the information gathering and processing functions, as well as the technical framework and security, according to the credit bureau of the People's Bank of China (PBOC).
The new credit reports produced by the system will contain more information than before, including details of a loan applicant's spouse, financial guarantors, employment status, credit card records and installment plans, the PBOC said.
The central bank also plans to use the system to collect data about debts shared by groups of people, and individuals' utility payment records – and the failure to pay gas and water bills in a timely manner could lead to a black mark on a person's credit report.
It will also cover five years of financial records, rather than two as before.
The NDRC publishes a monthly credit blacklist online. In 2018, almost 17.5 million people were prevented from buying air tickets and 5.5 million from buying high-speed train tickets as a result of being included on the list.
The central bank said the upgrade to its system aimed to "better meet the credit demand of financial institutions and people from all walks of life, and suit the development trend of financial technologies".
China's financial regulators are trying to better evaluate the credit risk of individuals and small businesses, as well as crack down on unlicensed financial activities and online fraud.
Since its launch more than 13 years ago, the personal credit system has been accessed by more than 3,700 financial institutions and last year alone received 2.4 billion inquiries, or about 6.6 million a day.
Speaking at a media briefing last summer, the PBOC's deputy governor Zhu Hexin said: "The credit system can effectively solve the information asymmetry in financial markets and facilitate the financing of small and private firms."
The new system will also allow individuals and entities to report their disagreements, while records of all queries will be maintained for two years.
This article appeared in the South China Morning Post print edition as: Credit information system upgraded