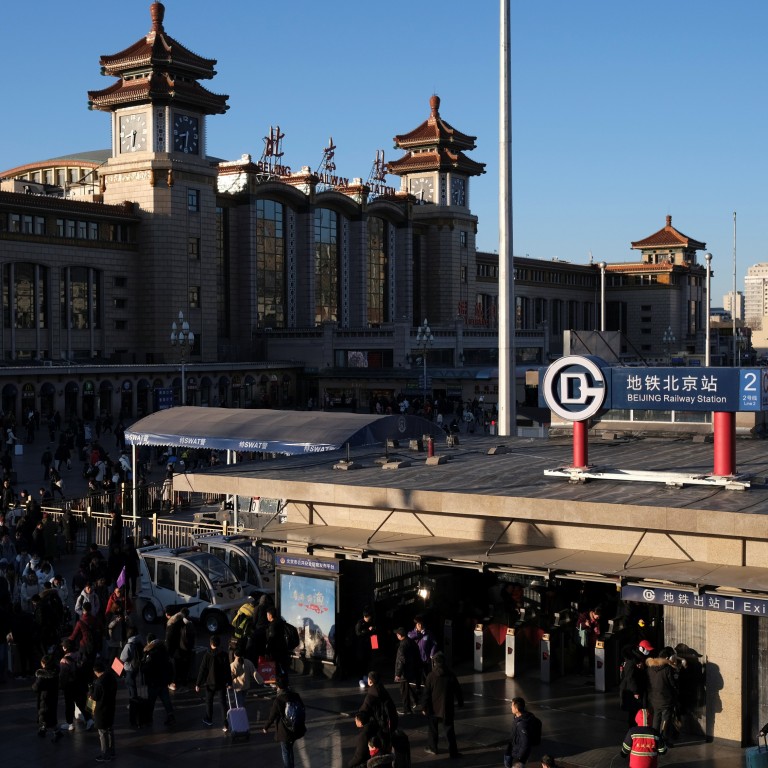 China facing 'negative' economic impact from Wuhan coronavirus less than a week after signing US trade deal
The coronavirus is threatening to test China's already fragile economy less than a week after it signed the breakthrough trade deal with the United States
The outbreak is believed to have spread to 20 other Chinese cities, with six deaths confirmed, while also spreading to Taiwan, South Korea, Japan and Thailand
Barely a week after China signed its trade deal with the United States, President Xi Jinping has been thrust into a new crisis that has the potential to disrupt an already fragile economy, with analysts suggesting the Wuhan coronavirus could be the first "black swan" event of 2020.
The virus, which started in the city of Wuhan but is believed to have spread to 20 other Chinese cities, is set to "bring negative impact" on economic growth, said Shao Yu, the chief economist at Orient Securities in Shanghai, although warning that it remains too early to count the long-term consequences.
China maintained a growth rate of
6.1 per cent last year,
despite the trade war with the United States, in part due to pro-growth policies adopted by the central bank and the government, but Shen Jianguang, a veteran Chinese economist at JD Digit, said that "it's too early to predict policy responses such as monetary policy easing".
A year ago, President Xi Jinping told officials to prepare for "grey rhino" risks as well as "black swan" or unexpected events. The trade war with US as well as the unrest in Hong Kong were often cited by scholars as the "black swans" events of 2019.
"A black swan always arrives in an uninvited way," Guan Qingyou, an economist with Minsheng Securities, wrote on his Weibo, with followers debating the level of impact the virus could have on the economy, with one user even suggesting it could have a greater effect than the
US trade war.
Rajiv Biswas, the Asia-Pacific chief economist at IHS Markit, noted that the Wuhan outbreak was "developing into a major potential economic risk to the Asia-Pacific region" after human-to-human transmission was confirmed just days before the week long Lunar New Year holiday.
The outbreak, which brings with it memories of the severe acute respiratory syndrome (Sars) epidemic in 2003, has seen demand for medical supplies such as masks rise, while forced some to change their travel plans for the
Lunar New Year holiday.
Wuhan, a city with a larger population than London and a hub on China's vast railway network, has already implemented controls at its airport and railway stations, with trips by tour groups suspended, while others have been advised to cancel or delay planned trips to the city.
Travel booking platforms including Trip.com and Fliggy will offer free cancellations on bookings made for Wuhan. Fellow booking sites Meituan Dianping and Qunar.com also said full refund services will be extended to all users who have been placed under quarantine or diagnosed with the virus, which has killed six people in China and affected over 200 people.
Consumer spending, entertainment and tourism during the Lunar New Year, which starts on Friday, is also set to bear the brunt of the public's concern during the outbreak.
According to China's Ministry of Commerce, retailers and restaurants made sales of 1 trillion yuan (US$146 billion) during the week long holiday last year, while China's tourism administration said tourism revenue reached 513.9 billion yuan (US$75 billion) last year.
Consumer spending is expected to be hit hard, particularly in major cities including Beijing, Shanghai and Shenzhen, where cases have already been confirmed, with Xu Jianwei, a senior China economist at Natixis, warning hotels and tourism sectors are set to suffer.
The Sars epidemic, which killed 349 people in China and affected over 5,000 people across the country, led to China's economic growth in the second quarter of 2003 to slow briefly before it gathered pace again.
The dent in retail sales and foreign investment also proved short-lived, with China's headline gross domestic product growth rate hitting 10.0 per cent in 2003, accelerating from 8.3 per cent in 2002.
Zhong Nanshan, a leading Sars specialists and the director of the Guangzhou State Key Laboratory of Respiratory Disease, told a press conference in Wuhan on Monday that the coronavirus' "social impact and economic damage" will not be as big as the epidemic 17 years ago.
Additional reporting by Sidney Leng
Purchase the China AI Report 2020
brought to you by SCMP Research and enjoy a 20% discount (original price US$400). This 60-page all new intelligence report gives you first-hand insights and analysis into the latest industry developments and intelligence about China AI. Get exclusive access to our webinars for continuous learning, and interact with China AI executives in live Q&A. Offer valid until 31 March 2020.