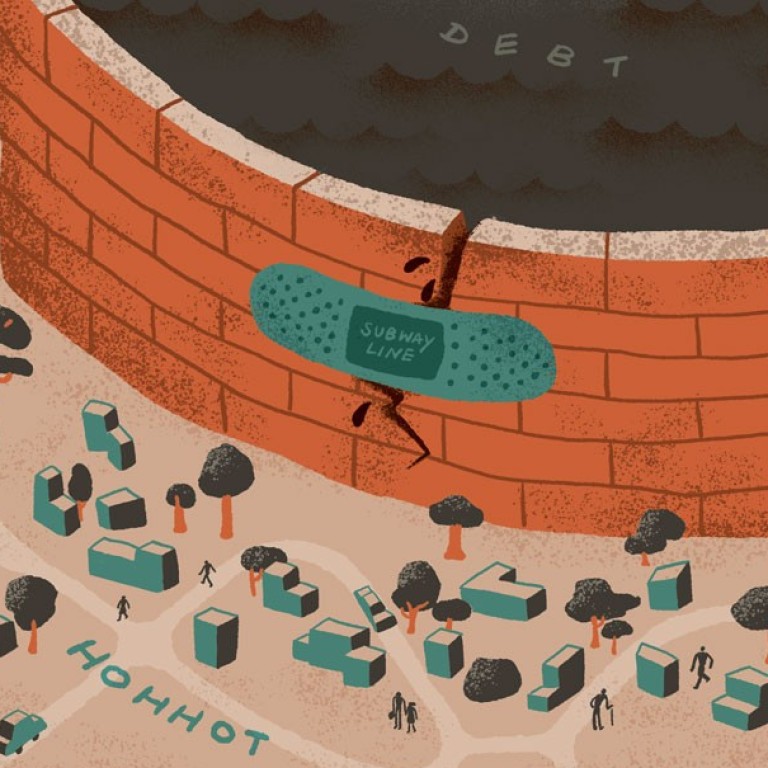 China's 'economic growth miracle' fades into the past as northern city's new rail line only paper over the cracks
Hohhot, the capital of China's autonomous region of Inner Mongolia, opened its first underground rail line in December
But the 17.5 billion yuan (US$2.5 billion) project only goes to highlight the problems of China's debt-financed growth model
Once the poster child of China's investment-driven growth, Inner Mongolia, has fallen on hard times.
Despite the vast northern territory bordering Russia marking the start of 2020 by opening its first underground train system, it now represents a dark side of the Chinese economy.
The crammed streets of Hohhot, the capital city that is home to around 2 million urban residents, became a little less busy at the end of December as the 22km line was officially opened. Four days later, on the first day of 2020 that was a public holiday in China, 120,000 people swapped the cars, buses and electrical bikes that filled the streets during the brief rush hour on a freezing winter morning to test the city's latest major
infrastructure project
for themselves.
The 17.5 billion yuan (US$2.5 billion) line with its trains, decorated with a blue sky effect on their ceilings, offer a warmer and more pleasant alternative, and make Hohhot the 38th mainland city with an underground train system. And having already elevated its economic status, a second line is in the final stage of construction and is expected to open in the summer of 2020.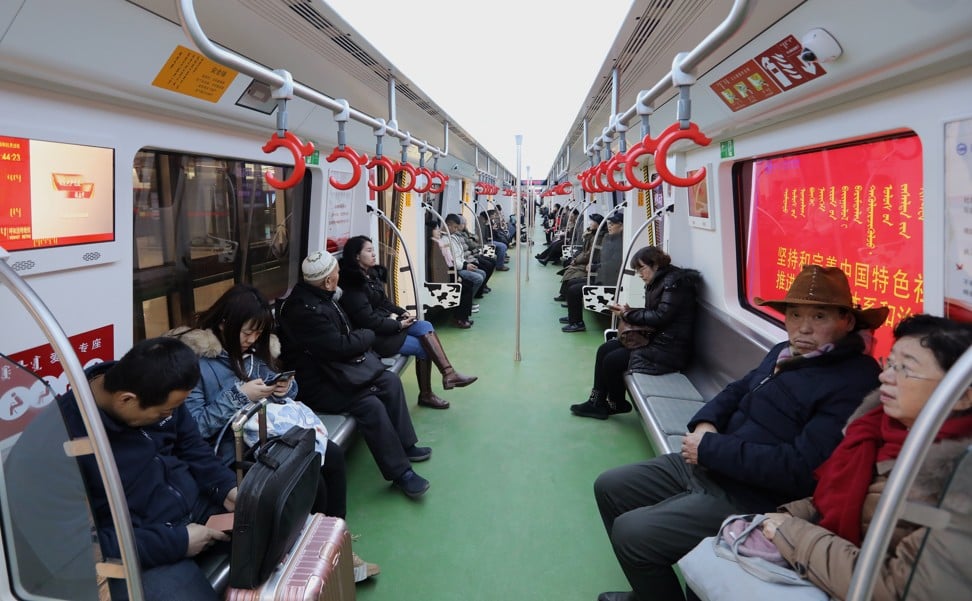 "It will be much busier when the number two line is opens in June," said a security guard at Xinhua Square Station, which is close to the city's business district and will be an interchange station between the two lines.
Three other lines were proposed, however, they were all rejected in 2018. Five lines were viewed as being excessive, with the local authority already deep in debt, and with plenty of empty seats available on a the current line on a regular day.
"I haven't taken a ride yet, but the number two subway will reach out to where I live. Once operational, it will be much easier for us to go shopping downtown," said a kindergarten worker surnamed Yang, who has lived in the south of Hohhot for eight years, with road maintenance and traffic congestion a vivid memory for most of that time.
A decade ago, Inner Mongolia, which covers one eighth of China's territory, was regarded as the "Texas of China", since it was the largest coal producing region and a key meat and dairy supplier.
Inner Mongolia's economic growth rate was the best of China's 31 provinces for eight years in a row from 2002 to 2009, making it an example of China's "economic growth miracle".
But in 2019, the region's
economic growth rate
of 5.2 per cent was lower than the nationwide level of
6.1 per cent,
making it one of the worst-performing provinces last year.
Its debt-financed growth model started to implode around three years ago, and the regional government admitted in early 2018 that, in 2016, it had exaggerated local regional fiscal revenues by a quarter and industrial output by 40 per cent.
Many
infrastructure projects
were either put on hold or even cancelled. In Baotou, another major city in the region, the construction of an underground system was abandoned. In Hohhot, fixed-asset investment shrank by 19.4 per cent in 2017 and contracted by a further 26.5 per cent in 2018, according to local government statistics. It was a far cry from the recent past when the city was showered with money to spend on roads, bridges and other infrastructural improvements.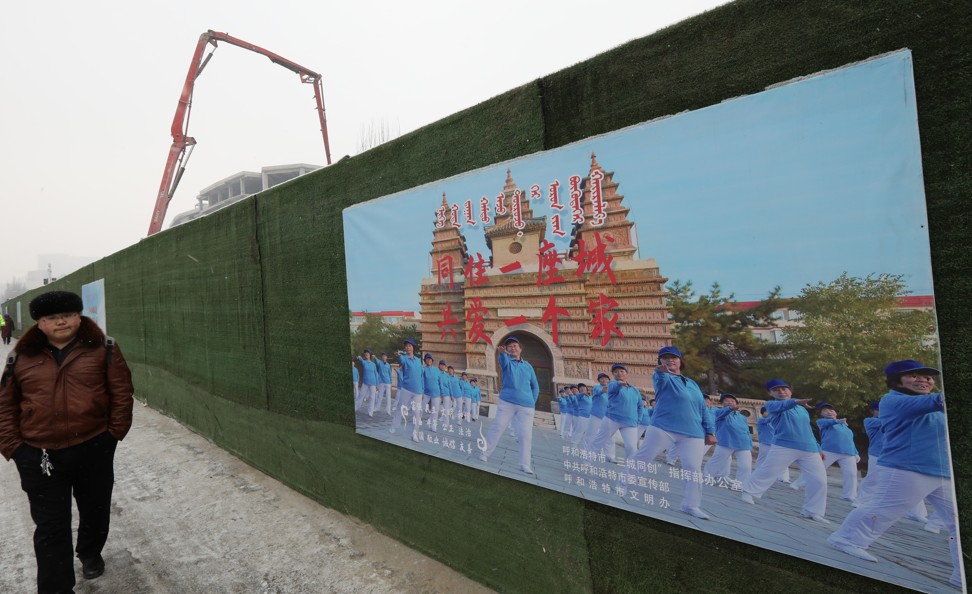 A huge shopping centre in downtown Hohhot, as well as several other property development projects, were abandoned, and while not directly financed by the government, the decisions to halt construction highlighted the economic and financial stress faced by the city.
Officials in Beijing claim China's economy is expanding at a healthy rate of
over 6 per cent,
but an addiction to debt-funded growth is still strong, and remains one of the biggest challenges within China's state-led economy.
President Xi Jinping has prioritised fiscal and financial risk controls, with the ruling Communist Party unable to afford a Minsky moment, when the market collapses due to a sudden drop in the prices of assets after a long period of growth, usually sparked by debt or currency pressures.
But the debt problem, known as a grey rhino risk, is only getting bigger. Data from the Institute of International Finance (IFF), a trade association of banks, shows that China's debt-to-gross domestic product (GDP) ratio is approaching 310 per cent of GDP, one of the highest among emerging markets.
"Debt accumulation in China picked up again in 2019, notably in the non-financial corporate sector. Government debt grew at its fastest annual pace since 2009," the IFF said in the January issue of its Global Debt Monitor.
The structural weakness of China's growth model have been compounded by the fresh challenge posed by the
novel coronavirus outbreak,
which is set to hit the economy in 2020 and beyond.
Hohhot officially reported four confirmed cases as of Tuesday, while the Inner Mongolia region as a whole reported 35. Economic activities, like in other parts of the country, have also been suspended or disrupted to contain the spread of the virus.
For those on the ground, and from those watching from further afield, Hohhot's population and economic prospects mean that spending on infrastructure could be viewed as excessive.
The airport, for example, is being moved from one side of the city to the other, which would be 30km away from the downtown area. According to government plans, the airport will become "a regional air hub", "an important link to Mongolia, Russia, Eurasia" and "a bridgehead of China's northward opening-up".
Cecilia Cui, a Beijing native who has lived in Hohhot for two years and frequently travels back to the capital, fears that passenger numbers could dwindle after the launch of a
high-speed rail service to Beijing,
which has cut the journey time to two hours.
"I'm wondering why it needs a bigger airport so urgently. The money should be spent more on livelihood," she said while pointing out broken traffic signs, damaged street lamps and insufficient bus services.
For many regions, the old playbook of government-led investment is the only known way to drive growth even though it is becoming increasingly more difficult.
Raymond Yeung, the chief Greater China economist at ANZ Bank, said a "brand new mindset" is needed to replace the GDP-centric development model, but that local understanding has not yet caught up.
"It's an issue of work culture. Economic growth shouldn't be used as key performance indicator," Yeung said. "Many provinces still face funding problems. Many may have to rely on financing vehicles as land sales fall. Under such circumstances, we may see the first de facto bond default of such vehicles this year," he said.
In Hohhot, officials have been asked to provide debt figures and repayment plans on a weekly basis, with new projects often undergoing strict approval procedures.
The city was able to reduce its implicit liabilities by 32 billion yuan (US$4.7 billion) before 2019, and by another 15.7 billion yuan (US$2.9 billion) last year through land revenue, debt restructuring, the sale of state assets as well as commercial and public rental fees.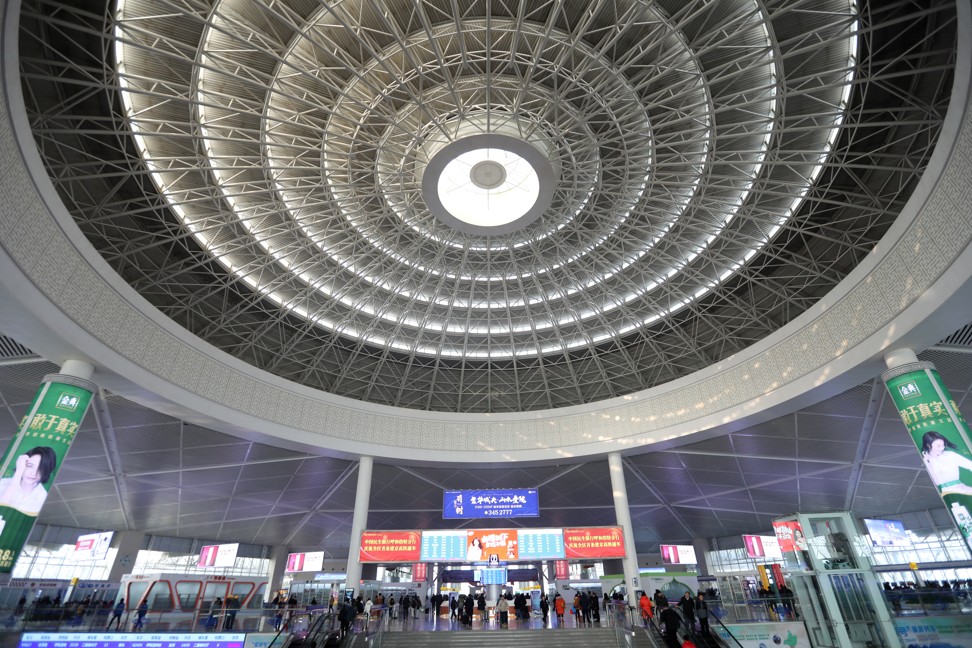 In Inner Mongolia, the region's chairwoman, Bu Xiaolin, said it had completed 270 per cent of its illicit debt clean-up target for 2019, although she did not specify the actual amount that has been cut.
According to Hohhot's statistics agency, the city generated 18 billion yuan (US$2.6 billion) in fiscal revenue in the first 11 months of 2019, a drop of 3.1 per cent from the same period last year, but the city's fiscal expenses rose by 10 per cent to 33 billion yuan (US$4.8 billion) in the same period, forcing Hohhot to rely on bailouts from Beijing.
Overall, Inner Mongolia generated revenue of 205 billion yuan (US$30 billion), but spent 510 billion yuan (US$74 billion) last year. The region's official outstanding debt stood at 653 billion yuan at the end of 2018, although hidden debt accumulated via different
government vehicles
could make the figure much larger.
One of its investment vehicles, Hohhot Economic and Technological Development Zone Development Group, initially failed to repay a 1 billion (US$146 million) bond in December, sending shock waves through the investor community.
"Inner Mongolia's fiscal strength is weak and it faces pressure to repay debt," said Qin Han, a fixed income analyst from Guotai Junan Securities.
Banks in the region are also in trouble, with Yang Chenglin, the former chairman of Inner Mongolia Bank, handed a suspended death sentence in December 2018 for
bribery, corruption and embezzlement.
The
Baotou-based Baoshang Bank
was also taken over by China's central bank at the end of May last year due to the huge risks it posed to the financial system.
Private investors are also sceptical about Hohhot, with only 63 of the 105 parcels of land put up for sale last year sold, according to data compiled by Sohu.com, an internet portal. The city had planned to earn 30 billion yuan (US$4.4 billion) in revenue from the sales, but brought in only half of its target.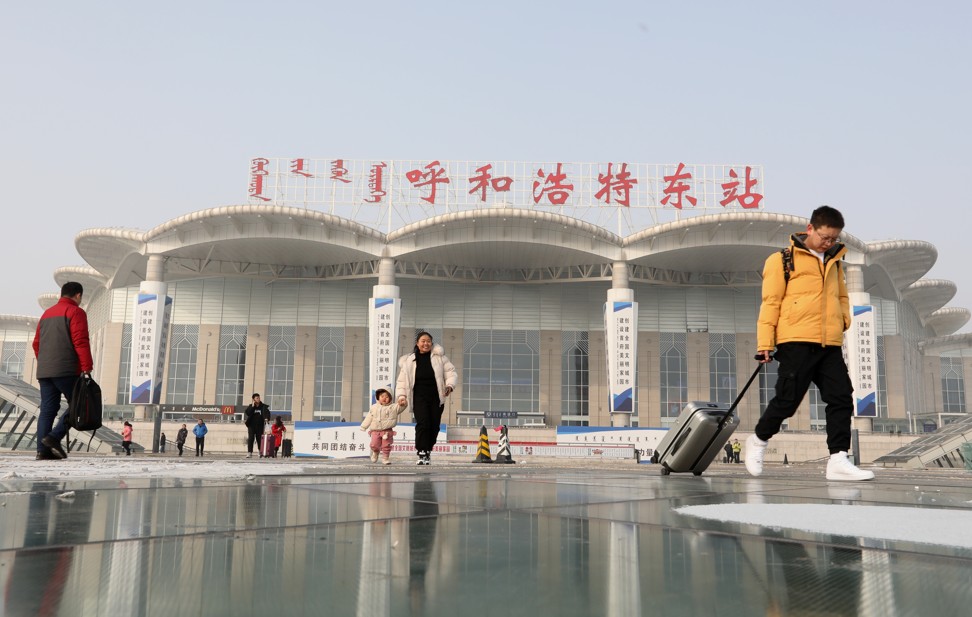 At the same time, however, a textbook debt crisis is unlikely to take place in China given the government's grip on resources from land to finance, and it is unlikely to allow its rust belt areas to file for Detroit-style bankruptcy as seen with the US city in July 2013 as China's budget law provides unlimited guarantees for local governments from Beijing.
After a brief period of tight control, the Chinese government is allowing local governments to issue bonds and to accelerate selected key projects, especially transport that can serve the public even if the prospects of profits are not certain.
Across the country, investments warmed up slightly in 2019 with fixed-asset investment rising 6.5 per cent in the first 11 months of 2019.
But with pre-Lunar New Year
manufacturing data
released this week showing a slight slowdown even before the impact of the coronavirus outbreak is felt, it remains to be seen if this is sustainable with analysts predicting an overall slowdown in the Chinese economy.
Purchase the China AI Report 2020
brought to you by SCMP Research and enjoy a 20% discount (original price US$400). This 60-page all new intelligence report gives you first-hand insights and analysis into the latest industry developments and intelligence about China AI. Get exclusive access to our webinars for continuous learning, and interact with China AI executives in live Q&A. Offer valid until 31 March 2020.