China's top 10 infrastructure projects for 2020 and beyond will help boost its slowing economy
China approved 26 infrastructure projects with a total expected investment of 981.7 billion yuan (US$142 billion) in 2019
Rail projects in Chongqing, Kunming, Chengdu, Zhengzhou and Xian top the list, which also includes the expansion of Xianyang International Airport
As advocated by renowned economists, including former central bank adviser including Yu Yongding, China accelerated its review and approval process for infrastructure projects in December, although last year's total still dropped by two thirds from 2018.
In 2019, China approved 26 infrastructure projects with a total expected investment of 981.7 billion yuan (US$142 billion), a drop of 66.33 per cent from the 1.48 trillion yuan approved investment for the 27
infrastructure projects in 2018,
according to the National Development and Reform Commission (NDRC).
The NDRC did not approve any infrastructure projects in October and November, with concerns over a return to the debt-fuelled infrastructure investment binge that caused Beijing to halt approval of such projects in 2017.
China, though, saw its gross domestic product growth rate
slow to 6.1 per cent last year
, and large spending on infrastructure projects is the old policy playbook that China has turned to in the past.
"To compensate for declining real estate investment and weakening exports, China must maintain reasonable growth in infrastructure investment," Yu said.
We review the top 10 infrastructure projects by expected investment value that China approved in 2019, each costing over 40 billion yuan (US$6 billion).
1. Chongqing-Kunming high-speed railway (US$20.5 billion)
The 141.62 billion yuan project will see a 699km high-speed railway built between Chongqing and Kunming. The project, which will take six years to complete, will involve 20 stops and connect Chongqing, Luzhou and Yibin in Sichuan province, Bijie in Guizhou province, and Zhaotong, Qujing, and Kunming in Yunnan province.
It is hoped the project, which will have a top speed of up to 350km/h, will help lift the western towns and villages out of poverty, while better connecting cities in the region.
2. Chengdu urban rail transit phase IV (US$19.1 billion)
A total of eight urban rail transit lines, with a total length of 176.65km, will be constructed between 2019 to 2024 in Chengdu, the capital city of southwestern China's Sichuan province.
The projects aims to help accelerate the development of Chengdu, which is one of China's nine "national central cities" along with Beijing, Tianjin, Shanghai, Chongqing, Guangzhou, Wuhan, Zhengzhou, and Xian.
The nine cities are focused on an export-oriented economy as well as promoting international cultural exchange.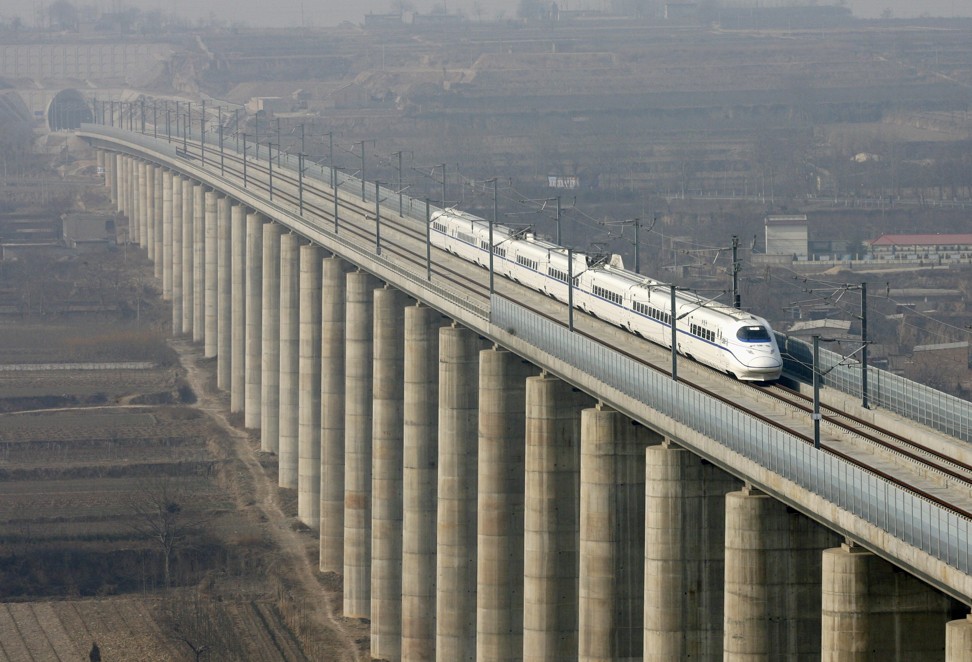 3. Zhengzhou urban rail transit phase III (US$16.5 billion)
A total of seven urban rail transit lines, including the extension of one existing line, are set to be constructed in Zhengzhou from 2019 to 2024. The project in the capital of Henan province will cover 159.6km and is expected to cost 113.89 billion yuan.
The network is aimed at implementing the strategy of urban agglomeration in Henan province and easing the central Chinese city's traffic congestion.
4. Xian urban rail transit (US$14 billion)
From 2019 to 2024, seven urban rail transit lines will be constructed in Xian, the capital city of Shaanxi province in central China.
The seven projects, with a total investment of 96.85 billion yuan, aim to accelerate the integration of Xian and the neighbouring city of Xianyang.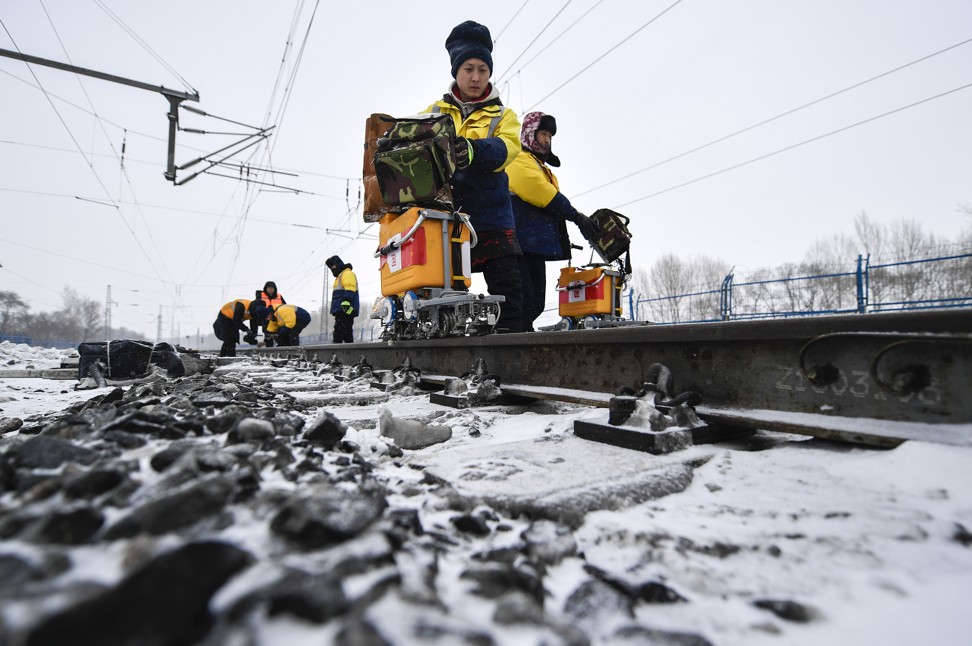 5. Beijing urban rail transit phase II adjustment (US$12.5 billion)
A series of changes will take place in the construction of Beijing's urban rail transit project, which will cost 86.57 billion yuan. The revised project will be completed in four years.
The Daxing Airport Express will connect Beijing's new airport and the Lize Financial Business District in the city's Fengtai District, instead of the previously planned Caoqiao station.
The plan includes transforming Line 13 into two branch lines, as well as a section that will be used for the 2022 Winter Olympic Games.
6. Shenyang-Baihe high-speed railway (US$10.5 billion)
With a total investment of 72.29 billion yuan, the high-speed rail project will connect the northeastern provinces of Liaoning and Jilin, with the 428.8km line set to be constructed within four and a half years.
Starting from Shenyang, the capital and largest city in Liaoning, the line will pass through the city of Fushun and cities of Tonghua and Baishan in Jilin province as well as the Yanbian Korean Autonomous prefecture before arriving at the Changbai Mountains on the border with North Korea.
The project is aimed at helping rejuvenate the rust and belt cities in the northeast of China, which are suffering from declining natural resources and migration, while authorities hope it can also boost tourism.
7. Baotou-Yinchuan high-speed railway (US$7.9 billion)
To accelerate the construction of the Beijing-Lanzhou high-speed railway, a section of the long-term project will be completed in four years, starting from Baotou, a city in Inner Mongolia, and reaching Huinong, a district in the northernmost part of the Ningxia autonomous region.
With a total investment of 54.63 billion yuan, the section will cover 419.3km and will include nine stops, with trains travelling at 250km/h.
The section also includes a 100km branch line connecting Yinchuan, the capital of the Ningxia autonomous region, and Bayanhot, a town in Inner Mongolia.
8. Xianyang International Airport expansion (US$6.8 billion)
With a total investment of 47.14 billion yuan, Xian in Shaanxi province will expand Xianyang International Airport, with the aim of being able to handle 83 million passengers by 2030.
Three new runways, with a total length of 10.6km, and a 700,000 square metre (7.5 million sq ft) terminal will be built as part of the project.
An air traffic control facility and two oil supply facilities will also be constructed.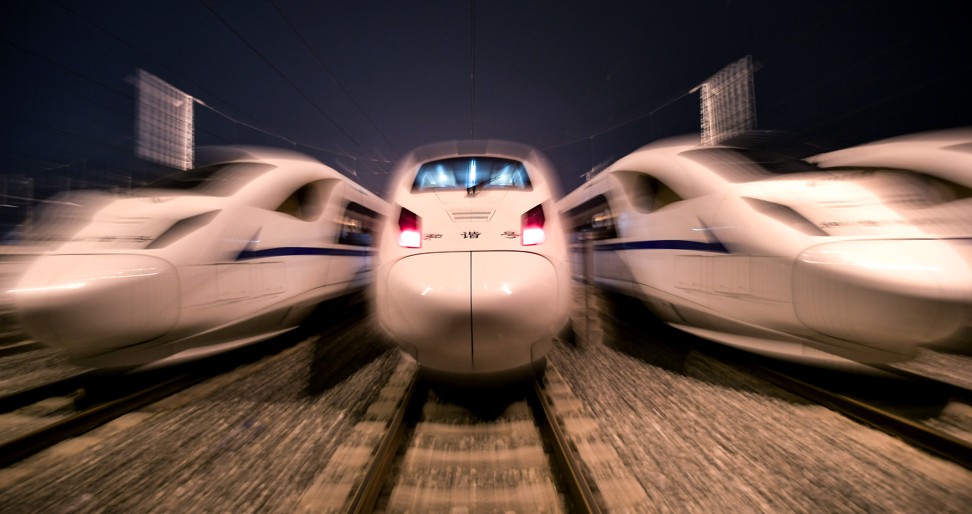 9. Intercity railway adjustment in Fujian province (US$6.2 billion)
Two sections that form part of the intercity railway network in Fujian, namely between Fuzhou Railway Station and Fuzhou Changle Airport as well as Putian Railway Station to the Municipal Government station in Putian, will be upgraded with a total investment of 43.34 billion yuan.
The two sections will total 81.2km once the work has been completed.
10. Puyang-Jinan high-speed railway (US$6 billion)
A high-speed rail link connecting the city of Puyang in Henan province and Jinan in Shandong province will be constructed in the next four years.
The section of the Zhengzhou-Jinan high-speed railway totals 209.7km and will require investment of 40.93 billion yuan.
Purchase the China AI Report 2020
brought to you by SCMP Research and enjoy a 20% discount (original price US$400). This 60-page all new intelligence report gives you first-hand insights and analysis into the latest industry developments and intelligence about China AI. Get exclusive access to our webinars for continuous learning, and interact with China AI executives in live Q&A. Offer valid until 31 March 2020.