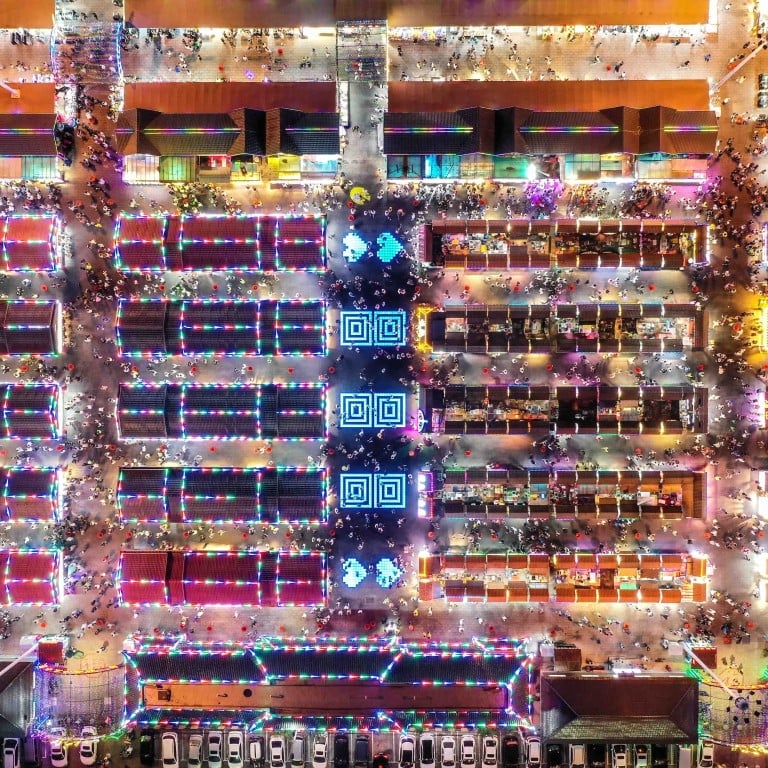 China's provinces revise 2018 GDP estimates amid questions about economic data quality
All 31 of China's provinces have revised their GDP estimates for 2018, with at least 12 publishing smaller amounts than first reported
Revisions come amid scepticism about the reliability of Chinese economic figures, due to discrepancies between provincial and national economic data
More than a third of China's provincial governments have downgraded their 2018 gross domestic product estimates following a crackdown from Beijing on local governments falsifying data to exaggerate their economic performance.
The National Bureau of Statistics said last year it would unify the way it calculates provincial and national
economic output from early 2020
, amid scepticism about the reliability of Chinese economic figures, particularly at a local level where governments have strong incentives to inflate headline numbers for political promotion.
Over the past week, all of China's 31 provinces revised their gross domestic product (GDP) figures for 2018, with at least 12 publishing smaller amounts than first reported.
The revisions would "improve the quality of the regional data" and help investors better assess the status of regional government finances, said Betty Wang, Greater China senior economist at ANZ.
Among the biggest downgrades was from the northern province of Tianjin, which revised its economic output to 1.33 trillion yuan (US$192.5 billion), a plunge of 29 per cent from the previous estimate of 1.88 trillion yuan, according to data on the Tianjin government website.
Several other
provinces in the north of China
, which have been struggling to meet growth targets over the past few years, also cut their GDP estimates. Heilongjiang downgraded its 2018 GDP by 21 per cent to 1.28 trillion yuan, while neighbouring Liaoning revised down its data by 7 per cent to 2.35 trillion yuan, from 2.55 trillion yuan.
Jilin, in China's northeast, published new data showing GDP was 1.13 trillion yuan, a 25 per cent decrease from what it first reported.
Shandong, a coastal province in the east, also trimmed its overall GDP by 982.1 billion yuan to 6.7 trillion yuan (US$970 billion), a fall of 12.8 per cent, government data showed.
Not all provinces revised down their GDP, however. The southern province of Guangdong, China's manufacturing hub, increased its 2018 headline figure by 2.74 per cent to 9.99 trillion yuan (US$1.4 trillion), while the financial centre Shanghai upgraded its GDP by 10.2 per cent to 3.6 trillion yuan.
The revised estimates come amid growing interest from foreign investors in Chinese bonds, including local government debt, analysts said. Overseas investors have increased holdings of Chinese debt, with US$324.8 billion worth of outstanding bonds held offshore as of November last year, more than double the amount in 2016, according to China's central bank.
Beijing has stepped up its supervision of provincial finances since 2015 in a bid to curb debt risks and achieve sustainable growth. Local governments have been accused of faking economic data, inflating revenues and downplaying their debt.
The revision was within the expectation of many analysts after the NBS completed an economic census last year and increased China's 2018 GDP by 2.1 per cent, mainly due to the rising share of the services sector. The revision gives China more room to lower its growth target in 2020.
This article appeared in the South China Morning Post print edition as: Provinces downgrade GDP estimates