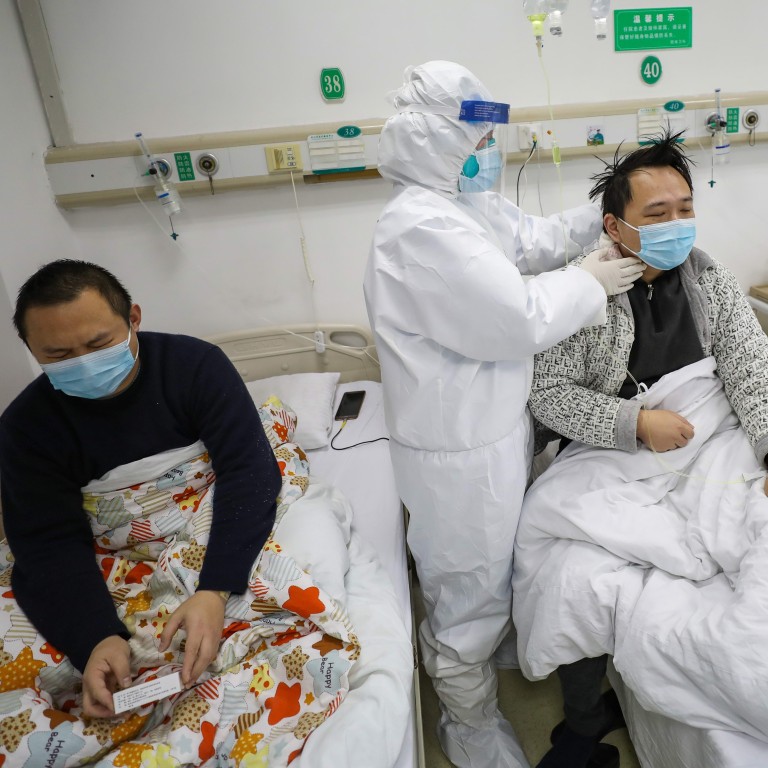 China clamps down on coronavirus rumours, Beijing doctors warned over 'misleading the public'
Letter from three state-backed doctor associations urges discretion when releasing information about the coronavirus, which has infected over 71,000 people
The warning came a week after the death of Li Wenliang, the young doctor who was reprimanded when he tried to warn people about the initial outbreak in Wuhan
Three state-backed doctor associations in Beijing published a joint letter last week telling doctors in China's capital city "not to disseminate information that is still in the research stage or views that are controversial" in relation to the novel coronavirus, reflecting the authorities' intent to tighten control over details relating to the outbreak.
The letter by the Beijing Medical Association, Beijing Medical Doctor Association, and the Beijing Association of Preventive Medicine was dated on Wednesday but was only published over the weekend, a week after the death of Li Wenliang, the young doctor who was reprimanded by police for "spreading rumours" when he tried to warn people about the
virus outbreak
in the central Chinese city of Wuhan in December.
Li's death has led to an outpouring of emotion, and promoted a group of academics to publicly call for freedom of speech and information.
But the message contained in the letter to the city's doctors is that they should be highly discreet when distributing information about the coronavirus, which has infected over 71,000 people and killed nearly 1,800 across the country as of Sunday. This figure includes 381 infected and four death in Beijing.
"Beijing is the capital city of China with an extraordinary task of containing the outbreak … any information about the outbreak could affect the implementation of preventive measures and general public's mentality," said the letter. "The medical staff's understanding of novel coronavirus and disseminating of related information are extremely important in influencing and guiding the public."
As such, doctors were advised "not to mislead the public" and to refrain from publishing any unauthorised information. They were also told to "resist all kinds of rumours and clarify and guide false opinions and discussions", while they were reminded to protect the privacy of patients.
Eight doctors in Wuhan, including Li, were reprimanded by the local police in December for "spreading rumours" after discussing the issue online.
Beijing has around 100,000 licensed doctors.