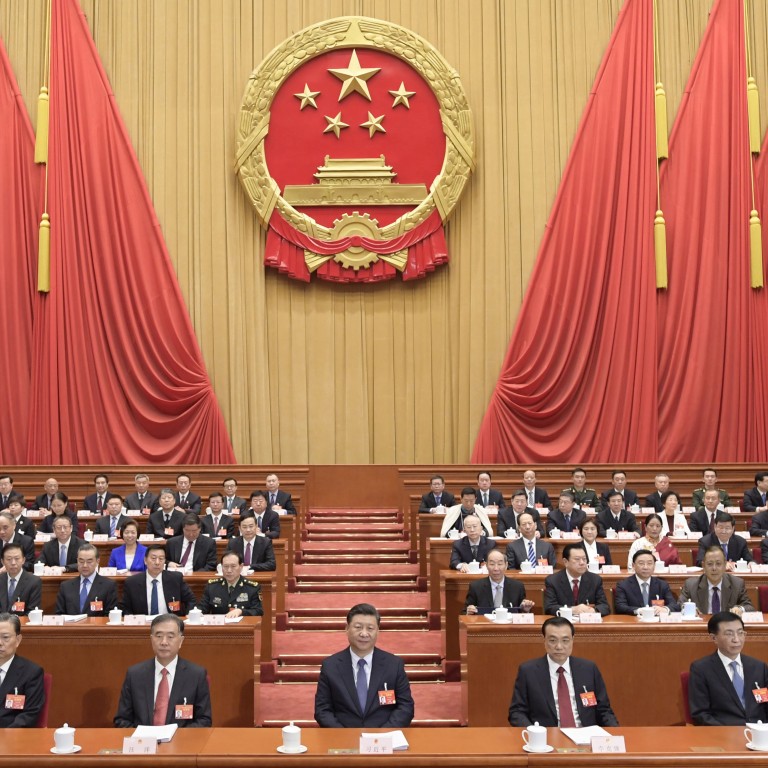 China may adjust 2020 GDP growth target due to coronavirus, government policy adviser says
China was widely expected to announce a gross domestic product (GDP) growth target for 2020 of 'around 6 per cent' following 6.1 per cent growth in 2019
Zhang Yansheng, who is an adviser to China's economic policymakers, says 'there will definitely be adjustments'
China may revise down its annual economic growth target for 2020 in response to the impact of the coronavirus outbreak, but will still not give up the overall target of maintaining economic growth "in a reasonable range", according to a Chinese government researcher.
The Chinese government has never officially published its goal for 2020, but it is widely expected that the specific gross domestic product (GDP)
growth target for 2020
would be "around 6 per cent", marking a potential slight slowdown from
6.1 per cent growth in 2019
but enough to achieve Beijing's grand goal of
doubling the size
of its economy in 2020 from 2010.
China's 2020 growth target was originally to be released during Premier Li Keqiang's government work report at the National People's Congress, but the March 5 annual parliamentary meeting is set to be postponed due to the coronavirus outbreak.
"There will definitely be adjustments. For the central government, it hasn't defined what the 'reasonable range' should be after the outbreak of coronavirus. People are still watching how the outbreak will develop and influence the economy," Zhang Yansheng, the chief research fellow at the Beijing-based think tank, the China Centre for International Economic Exchanges, told the South China Morning Post on Tuesday.
"As for the final GDP target figure, we have to be true to facts. The GDP target was not a compulsory requirement but a soft forecast figure – strictly speaking, a forecast figure could be revised three or four times in a year."
"The direction and the goals are clear. It's not the case that people have not known what they should do this year," added Zhang, who is an adviser to China's economic policymakers.
On Tuesday, Ren Hongbin, vice-chairman of the State-owned Assets Supervision and Administration Commission of the State Council, said that the annual production goals and reform tasks set earlier in the year for state-owned enterprises would also not change despite the outbreak.
"The impact of the epidemic is temporary and phased, will not change the long-term positive fundamentals of the Chinese economy," he said.
Song Xiaowu, former president of the China Society of Economic Reform, a state-backed think tank, said at a forum on Saturday that China's GDP growth rate could drop to 3 per cent in the first quarter and 5 per cent for the whole of 2020.
"We should neither view 6 per cent as a red line nor take doubling the GDP size as a bottom line," said Song, in a speech published by the China Development Research Foundation, who organised the forum.
This article appeared in the South China Morning Post print edition as: Beijing sticks with overall growth aim despite virus