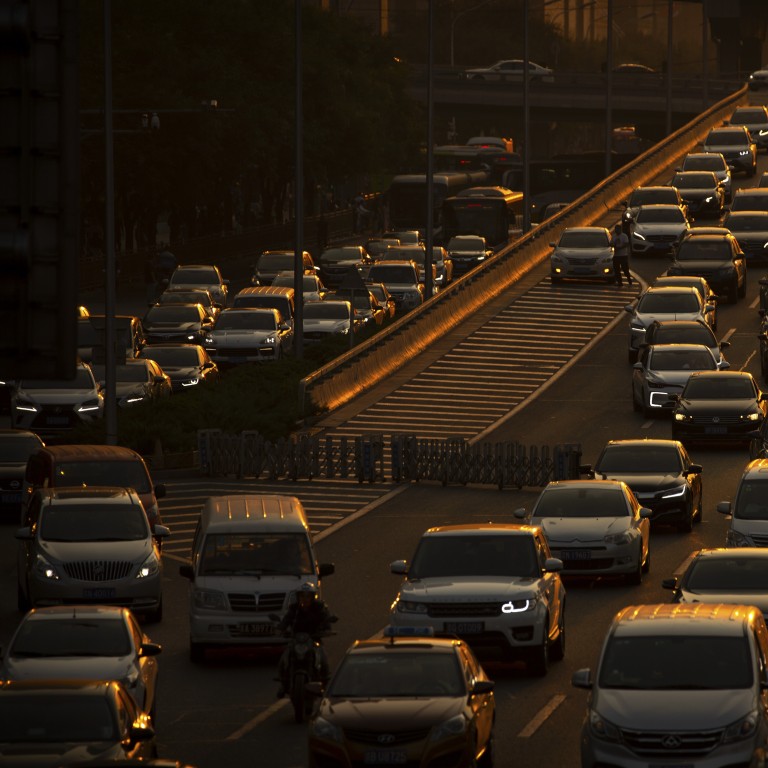 Coronavirus: China's car sales collapse, as officials warn of sharp trade decline to come
China Passenger Car Association said sales fell to just 4,909 units in the first 16 days of February, from 59,930 in the first quarter of 2019
The growth rate for China's imports and exports is expected to decline sharply in the January-February period
A 92 per cent drop in car sales in China in the first half of February provided the first real indicator of the economic impact of the coronavirus epidemic, with officials also warning of a sharp decline in Chinese exports and imports for the first two months of the year.
The China Passenger Car Association (CPCA) on Friday said that sales dropped to just 4,909 units in the first 16 days of the month, down from 59,930 vehicles in the same period a year earlier.
"Very few dealerships opened in the first weeks of February and they have had very little customer traffic," said the CPCA.
China's car market is likely to see sales slide more than 10 per cent in the first half of the year due to
the outbreak
, and around 5 per cent for the whole year, provided the virus is effectively contained before April, the country's top industry body, the China Association of Automobile Manufacturers (CAAM), said last week.
The sector was already under pressure from the cooling economy, with car sales falling 3 per cent in 2018 in the first sales contraction since the 1990s, and 8.2 per cent in 2019, CAAM said.
"We must firmly believe that China's auto market still has great development space and potential, and the automobile consumption demand is still strong," Wang Bin, vice-director of the commerce market operation department at the commerce ministry, said on Thursday.
Trade is traditionally volatile over the first two months of the year in China. Shipments are heavily affected by the Lunar New Year break, with this volatility to be exacerbated by the coronavirus outbreak, which causes the disease officially known as Covid-19.
Zong Changqing, head of the commerce ministry's foreign investment department, also conceded the virus could hit inward investment over the entire first quarter of 2020. Zong claimed the impact would only be temporary, and that China remained an attractive environment for foreign investment.
Foreign direct investment (FDI) in China in 2019 rose 5.8 per cent from a year earlier to 941.5 billion yuan (US$134 billion), according to the commerce ministry. FDI in China also saw a steady year-on-year increase of 4 per cent last month, compared with a growth of 4.8 per cent registered in January 2019.
"The impacts of the outbreak on foreign investment have begun to show, and are expected to become greater in February and March," Zong said.
However, a survey by the American Chamber of Commerce in Shanghai, released earlier this week, found that in the vast majority of cases, factories that have reopened are running at a fraction of their production capacity.
Additional reporting by Reuters
This article appeared in the South China Morning Post print edition as: Warning of sharp trade decline as car sales plunge