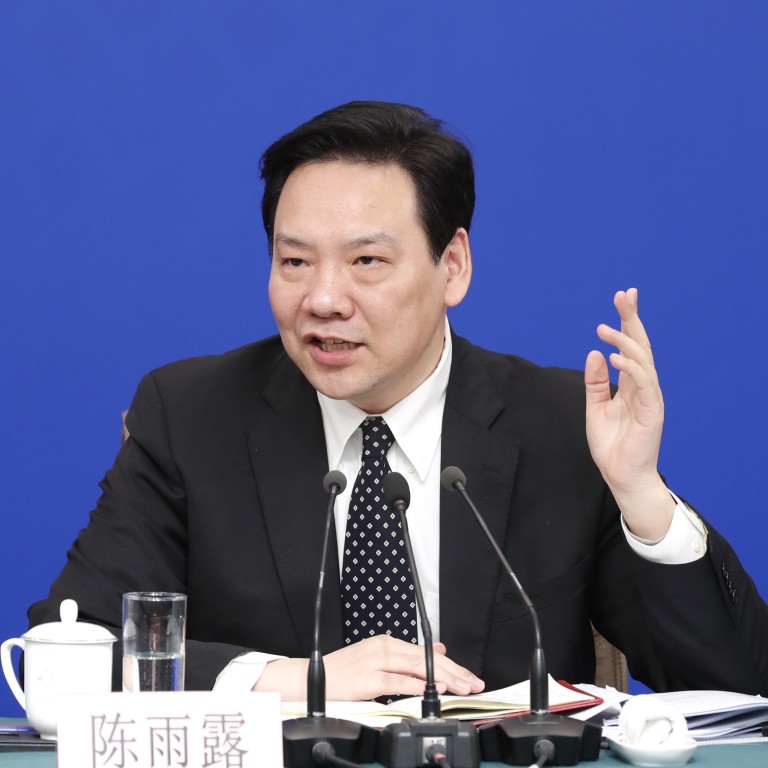 Coronavirus: China's talks up economic growth prospects, premier says small businesses must survive
After the worst two months for decades, the People's Bank of China says economy is expected to make a swift return to its expected growth pattern
Premier Li Keqiang says the government 'must try all possible ways' to help small companies to get back on their feet
China's major economic indicators are expected to rebound sharply in the second quarter, a senior central bank official said on Sunday, after the nation's premier said earlier that the government will do all it can to ensure small businesses survive the recent downturn.
Chen Yulu, a deputy governor at the
People's Bank of China,
said that based on the central bank's monitoring of payment and settlement data in March, the economy was on course to make a swift return to its expected growth pattern.
Zhou Liang, a vice-chairman of the China Banking and Insurance Regulatory Commission, added that corporate accounts had shown improvement in terms of both cash flow and business activity.
"Transactions in the accounts of small and micro enterprises in early March increased 29 per cent from late February," he said.
Despite that upbeat assessment, Chinese Premier Li Keqiang said on Friday that many small and medium-sized companies – which are a key component of
China's supply chain
– were still struggling to get production back up to speed, and that the government must provide them with additional support.
His comments came during a conference call with government officials sent to help companies resume production after the shutdowns imposed to help contain the coronavirus outbreak.
"We must try all possible ways to let small businesses and self-employed businesses survive," he said in a statement published on the government's website.
While China is showing signs of recovering from the health crisis – it reported just 46 new cases on Saturday, of which all but one were imported – restrictions remain on the movement of people and vehicles.
Vice-premier Hu Chunhua said that any "unreasonable" regulations that hindered the resumption of production should be abolished, and that support measures should be rolled out in a timely manner.
Zhong Bin, who runs a noodle restaurant in Guangzhou, said he had already been forced to fire one of his three workers, and was struggling to find the money to pay the others and his rent.
"The government measures won't relieve our problems in time and are not practical for us. We have no idea even which department to go to for help," he said.
"No officials have been to see us and, obviously, no bank will lend money to such a small shop."
This article appeared in the South China Morning Post print edition as: Signs point to economic rebound in next quarter