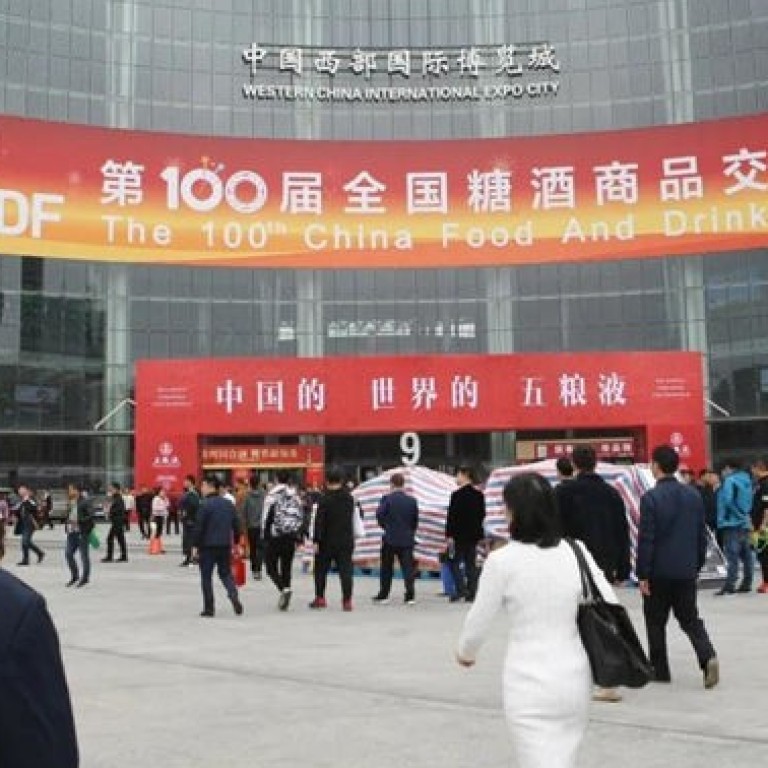 The China Food and Drinks Fair, hosted by the state-owned National Sugar Alcohol Group, has taken place 101 times since 1955. Photo: Handout
Coronavirus: China's largest food and drink fair rescheduled for late May as Covid-19 fears ease
The twice-yearly China Food and Drinks Fair, originally scheduled for March, will now take place from May 21-23 in the city of Chengdu
China reported a drop in new confirmed cases to 47 on Tuesday from 78 a day earlier, all of which involved travellers arriving from abroad
Topic |  
Coronavirus outbreak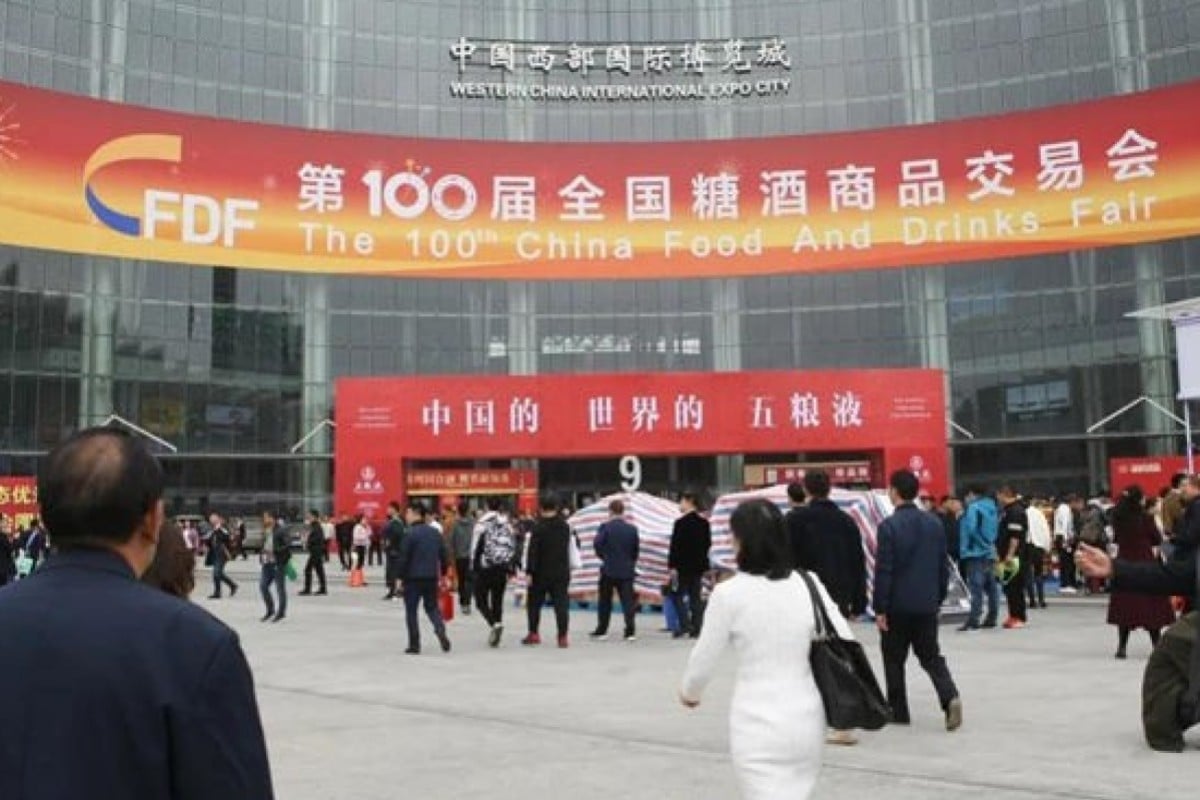 The China Food and Drinks Fair, hosted by the state-owned National Sugar Alcohol Group, has taken place 101 times since 1955. Photo: Handout
China's largest food and drink fair, which was postponed due to the coronavirus outbreak, has been rescheduled for late May, highlighting further optimism over the containment of the pandemic.
The twice-yearly China Food and Drinks Fair, originally scheduled for March 26-28, will now take place from May 21-23 in the city of Chengdu, the organising committee announced on Wednesday.
Last year, the spring session attracted 400,000 visitors over three days, with around 4,000 companies from over 40 countries and regions including Canada, France and Spain taking part.
It is China's first major event that has been allowed to go ahead in May, with the announcement coming in the same week that the spring session of
Definitely [the fair] will not be as good as in the past few years
"Definitely [the fair] will not be as good as in the past few years," said a sales manager of a hotel close to the exhibition hall, surnamed as Pang.
China's politicians have also yet to decide a new date for the country's biggest political gathering, the annual
China reported a drop in new confirmed cases, all of which involved travellers arriving from abroad, the National Health Commission said on Wednesday. The number of new cases fell to 47 on Tuesday from 78 a day earlier, according to the health authority.
Wuhan, the virus epicentre that has been under lockdown since January 23, will also resume normal traffic flows with other parts of China in two weeks.
Chengdu has been one of the hardest-hit cities in China, with the largest number of business closures in the first two months of the year among all Chinese cities, according to Beijing-based big data provider Wanvdata.
The China Food and Drinks Fair, hosted by the state-owned National Sugar Alcohol Group, has taken place 101 times since 1955.