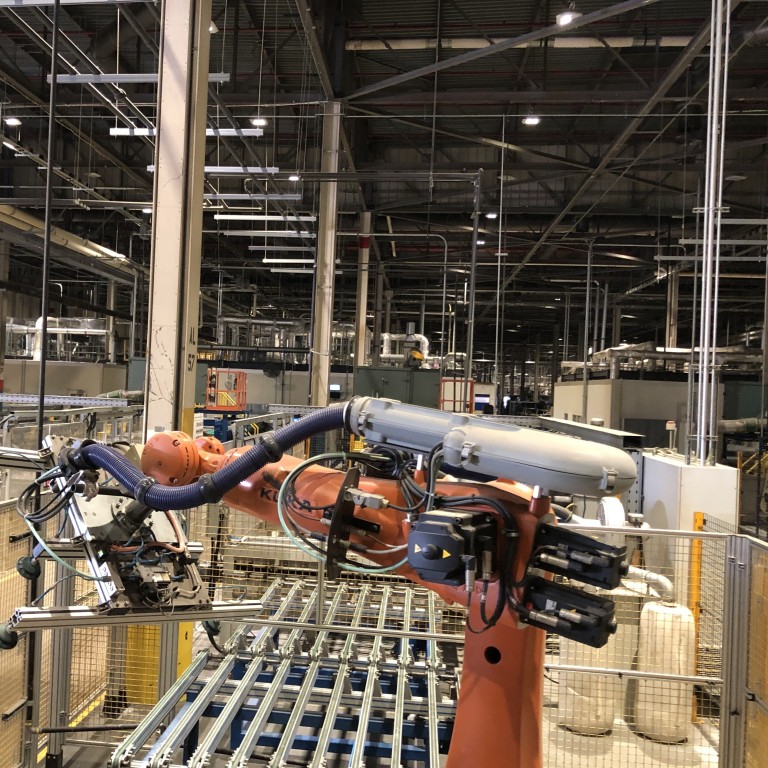 Coronavirus: American Factory boss says pandemic will change China's role in global supply chain
Cao Dewang, the Chinese owner of the Fuyao Glass America factory, says countries will cut their reliance on Chinese manufacturing after the coronavirus
Global industrial chain will change, but rich countries will struggle to rebuild manufacturing at home after offshoring production for decades, tycoon says
Cao Dewang, whose US automotive glass plant was featured in the award-winning documentary American Factory, says China's role in the global supply chain could be weakened after the coronavirus, but it will be an uphill battle for rich economies to rebuild manufacturing at home.
Cao, the self-made billionaire founder of Fuyao Glass Industry, said in an interview with The Beijing News that China must get ready for changes to the global industrial system.
"After the epidemic, the global industrial chain will reduce its dependence on China," the 74-year-old entrepreneur told the newspaper on Tuesday, adding China must stay alert to the trend of multinationals shifting production home or to third-party countries.
The Chinese tycoon's warning also comes as the US flirts with the idea of paying American businesses to move factories home. Japan has already budgeted funds to help their companies relocate from China.
But the businessman said it would be a big undertaking for the US and European countries to rebuild manufacturing after offshoring production for decades.
He added investment would also be a struggle and there were not enough affordable workers in rich companies to support manufacturing.
"In Japan, South Korea, Europe or the United States, young generations … are reluctant to invest in manufacturing; they are more willing to invest in internet and finance businesses," he said.
The American Factory documentary portrays Cao waging battle against workers trying to unionise at his factory in Ohio.
China does not allow independent unions and all must be affiliated with the All-China Federation of Trade Unions, which in turn answers to the ruling Communist Party.
"In the short term, it's hard to find an economy to replace China in the global industry chain," he said.
China has been a major beneficiary of globalisation in the past decades, particularly since its entry into the World Trade Organisation in 2001, rising to become the world's top exporter and second largest economy.
David Dollar, a senior fellow at the Brookings Institution, said that the pandemic had helped plunge the US and China into the worst economic relations in the last 40 years.
"This crisis is more likely to accelerate decoupling than to lead to better cooperation," he told a webinar hosted by the Center for China and Globalisation last week.
This article appeared in the South China Morning Post print edition as: China supply chain role to weaken after pandemic, says 'American Factory' boss