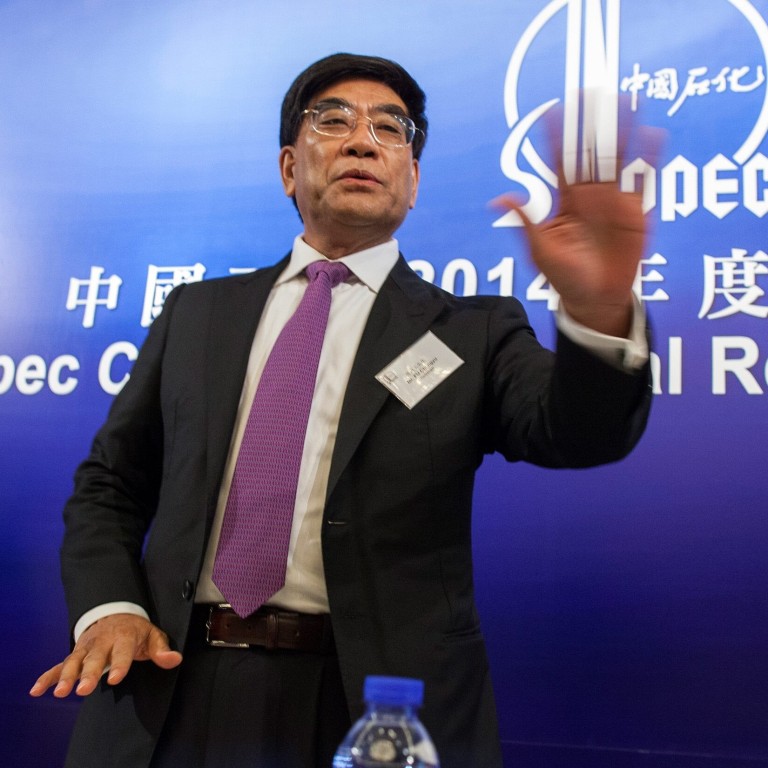 Coronavirus: China oil titan warns of gathering 'black swan' risks for Beijing after pandemic
Fu Chengyu, the former chairman of China National Offshore Oil Corporation (CNOOC), says hostility towards Beijing will increase after the coronavirus
US will try to 'thwart China's rise' and economic fallout from Covid-19 will be worse than the global financial crisis, says Fu
The world is set to become more hostile for China after the coronavirus as the risk of "black swan" events gathers for Beijing, a heavyweight in China's state oil industry has warned, reflecting growing wariness about the geopolitical environment among political and business elites.
Fu Chengyu, the former chairman of both China National Offshore Oil Corporation (CNOOC) and Sinopec Group, painted an ominous picture of increasing antagonism from the United States and damaging unforeseen events, known as black swans, like
Covid-19
at an online symposium organised by business magazine
Caijing.
The US would "mercilessly" suppress China in the fields of economics, trade, finance and technology, and Washington was set on taking advantage of the coronavirus pandemic to "forge a less favourable international environment for" the nation, Fu said this week.
"We've smelled the odours and new plots against China are in formation," he said.
"After the epidemic, the external environment for our survival will be more severe … we must prepare for the worst and do our best to achieve the best possible results."
While Fu has retired from his posts at state companies, he is an influential voice in
China's oil industry
with decades of experience and contacts in the US petroleum sector.
Fu was a counterpart of Rex Tillerson, who was chairman of ExxonMobil from 2006 to 2017, and served as US State Secretary under President Donald Trump until March 2018.
While at the helm of CNOOC in the early 2000s, he felt political heat from Washington over a US$18.5 billion takeover bid for the American oil company Unocal in 2005, which the company was subsequently forced to withdraw.
"The crisis stemming from the coronavirus pandemic won't be over in just one or two years … the impact will last longer than the 2008 global financial crisis," he said.
He added that China would face numerous "black swan" risks in the future.
President Xi Jinping warned in 2019 that China must be on guard for black swan risks as well as "grey rhino" events, referring to an obvious threat that is often neglected.
To respond to the economic fallout from the coronavirus, China must do more to create a self-sustaining domestic economy, Fu said, and in particular reduce input prices for gas and electricity and boost public services such as health care and education.
"Geopolitics is getting worse and worse, and we need to be very careful," Fu said. "The US will try various ways to thwart China's rise, and energy is an important area."
The US could potentially form a new oil export alliance with Saudi Arabia and Russia to make it possible to cut oil supplies to China, he said.
"China must be prepared for such a scenario, and even when supplies are cut off, we can have some basic self-protection."