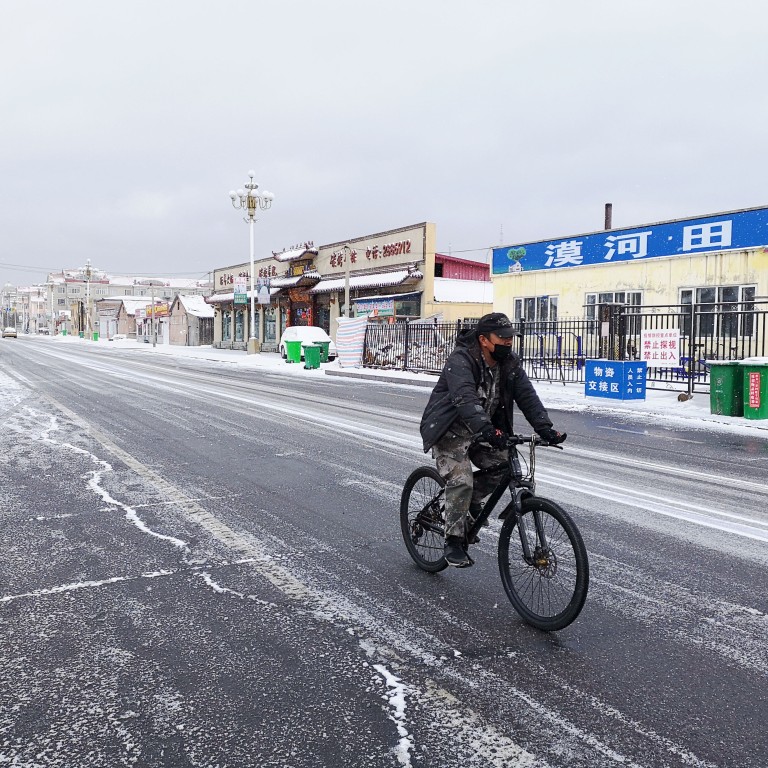 Coronavirus: China's rust belt struggles to revive virus-hit economies as brain drain continues
Coronavirus pandemic is adding to existing economic trouble in China's northeast rust belt provinces of Heilongjiang, Jilin and Liaoning
Continued decline of pool of skilled labour, aging population and troubled government finances are making it harder to confront economic fallout from virus
China's northeastern rust belt provinces are battling an influx of coronavirus cases from across their borders, a problem that is threatening to exacerbate the ongoing exodus of skilled workers to more prosperous parts of the country.
This hollowing out of talent in Heilongjiang, Jilin and
Liaoning
threatens to deepen the provinces' long-standing economic troubles, just as they struggle to recover from the fallout of the coronavirus outbreak.
Heilongjiang province, which sits in China's far north on the border with Russia, has become the epicentre of China's second wave of coronavirus infections.
As of Thursday, the province had China's highest caseload with more than 400 infections. Many were imported from abroad, notably from Russia, and the spike in new cases comes as local governments are preparing to reopen schools and businesses.
Local authorities are under increasing pressure to prevent imported cases from Russia and to control transmissions in the community and at hospitals. In one case, an 87-year old man in a local hospital infected 78 people, according to local health authorities.
At the same time, the provincial governments are still struggling with an old challenge – the continued
decline of its pool of skilled labour
– that is making it harder to confront the new one.
Heilongjiang's population fell by 218,000 to 37.5 million last year, the sixth consecutive annual decline, according to official data published in March.
From 2013 to 2019, the province lost more than 840,000 people in total – equivalent to the total number of migrants last year into Zhejiang province, an economic powerhouse in China's southeast.
Jilin and Liaoning are also watching their populations fall. Liaoning, the most populous of the three rust-belt provinces, lost 76,000 people last year, while Jilin's population fell by 133,300, according to government figures from earlier this month.
While talent is draining out of the provinces, local authorities have also had to contend with declining birth rates.
All three had more deaths than births last year – although the problem has persisted since 2015 in Liaoning.
The rust-belt provinces have also become the biggest drag on revenues for China's largest banks, partly because of surging non-performing loans (NPL) as their economies weaken.
The Industrial and Commercial Bank of China (ICBC), the nation's largest state-owned bank by assets, derived only 0.7 per cent of its gross profits from the three provinces last year, with its NPL ratio rising to 4.5 per cent, well above the national average of 1.86 per cent, the bank said in its annual statement in late March.
China's fifth largest bank, Bank of Communications, reported its profits in all three northeast provinces fell 1.5 billion yuan (US$211.6 million) last year, with its NPL ratio rising to 6.5 per cent.
"The economies in the northeast are facing a much worse outlook this year, after the coronavirus hit an already uncertain recovery," Fan Hengshan, a former senior official overseeing regional economies for the National Development and Reform Commission, China's top economic planning agency, said at a forum earlier this month.
In the first quarter, Jilin's economy declined by 6.6 per cent from a year earlier, slightly below the
average national contraction
of 6.8 per cent. Output in its industrial sector dropped by 13.2 per cent, the local government said. Heilongjiang and Liaoning have not yet released their first quarter results.
At the end of last year, the number of people aged over 65 accounted for 16.2 per cent of the total population in Liaoning, 13.8 per cent in Heilongjiang, and 13.9 per cent in Jilin, compared to the national average of 12.6 per cent, official statistics showed.
At the end of 2018, one worker was needed to support 0.53 retirees in the three rust-belt provinces, according to a report on China's pension fund published by Chinese Academy of Social Sciences last year.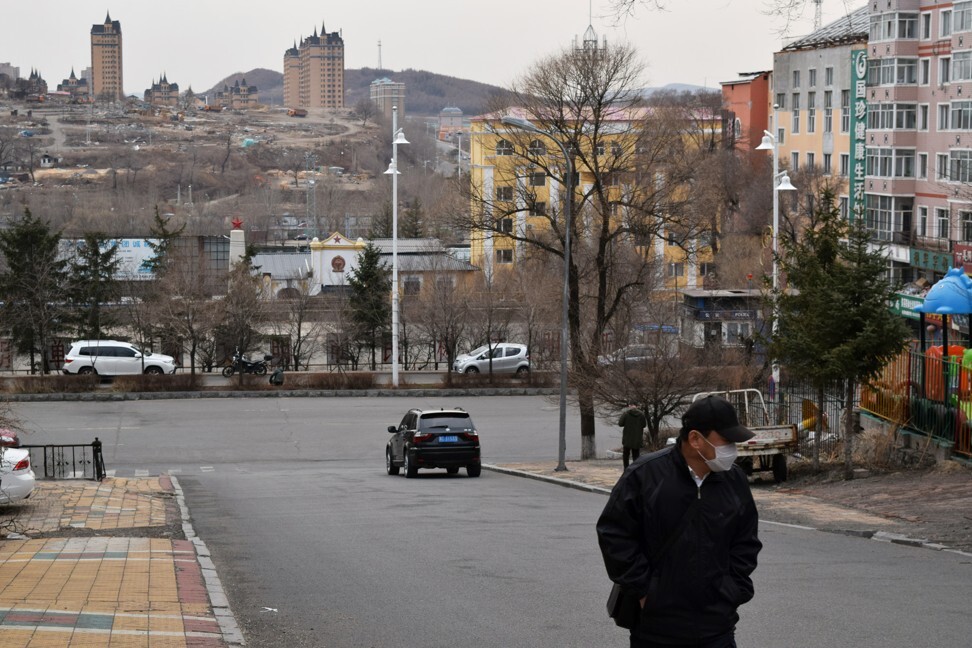 But by 2050, one worker contributing to the pension fund will have to support 1.24 retirees, according to separate calculations from Zhao Fei, a researcher with the finance ministry's Chinese Academy of Fiscal Sciences.
Zhao estimated that even with the help of government subsidies, pension funds in the three provinces could have a total deficit of more than 1.5 trillion yuan (US$211.7 billion) by 2035 and 2.9 trillion yuan by 2050, compared with a surplus of 63.1 billion yuan in 2017.
That would mean the shortfall in the rust-belt pension funds would be twice the national average in 2050.
The Chinese government has started to plug the gap by asking that provincial governments hand over 10 per cent equity in state-owned assets to local pension funds.
To make up the shortfall in China's rust belt, however, provincial governments would need to hand over 30 per cent equity stakes by 2050, Zhao said.
In 2018, the central government began requiring each province to transfer 3 per cent of its pension revenues to a national pool to be used to help struggling provinces. That transfer rate was increased to 4 per cent this year.
"However, for provinces with heavy historical burdens, such as the three northeastern provinces, this cannot fundamentally solve the financial crisis of their basic pensions, nor can it prevent the polarisation of basic pension insurance between provinces," Zhao said in an article published on Fiscal Science, an official academic journal, earlier this year.
。
This article appeared in the South China Morning Post print edition as: Virus crisis adds to rust belt's Brain drain woes