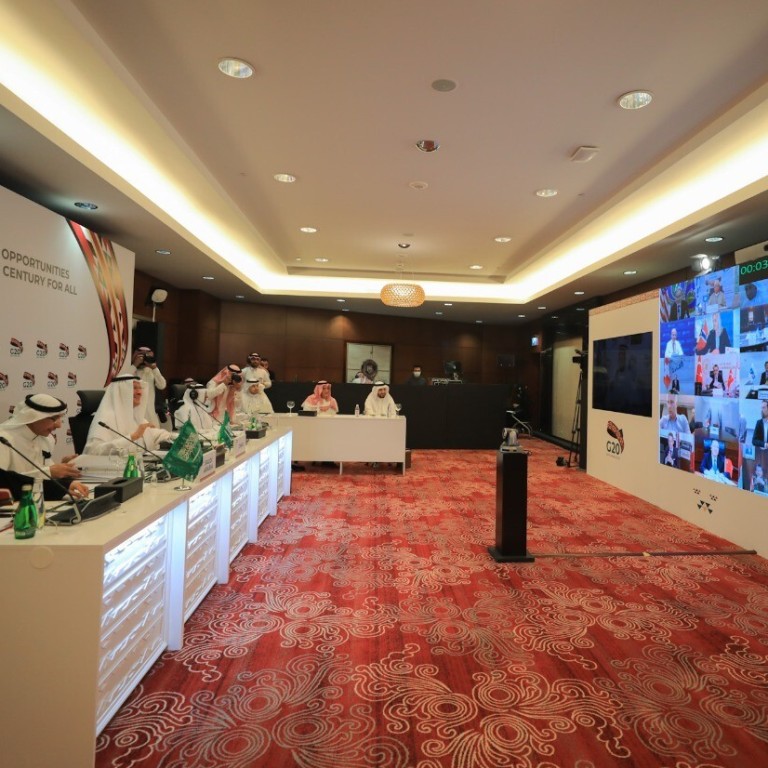 Exclusive

|
Coronavirus: WHO row between US, China sees G20 leaders summit called off at last minute, source says
The Group of 20 (G20) planned to hold a second virtual leaders' summit on Friday, to be attended by President Xi Jinping and US President Donald Trump
But the video conference was called off amid US-China row over World Health Organisation (WHO), but could happen in near future
A planned video conference between G20 leaders on Friday was called off at the last minute due to a bitter quarrel between China and United States over the role of World Health Organisation, according to a source who was involved in the preparation for the call.
The source, who declined to be named due to the private nature of the debates, said that the US has been insisting on holding the World Health Organisation (WHO) accountable for its early activities in handling the coronavirus outbreak, which has killed over 190,000 people across the globe, including close to 50,000 in the US.
China, on the other hand, strongly refuses to discuss proposals to investigate the WHO, the source said.
The G20 organising committee did not immediately respond to an email requesting for comment on the video conference.
"China thinks the US ordered a halt in funding for the WHO to get rid of the poor leadership in combating the coronavirus and try to blame China, but the US thinks the WHO was partial to China and that China should be responsible for the heavy losses in the US," said Shen Dingli, a professor of international relations at Fudan University in Shanghai.
"China-US relations have sharply deteriorated and it's very worrying, The future will become worse."
Since then, the row over the role of WHO has grown particularly acute between Beijing and Washington, culminating in Trump announcing plans to suspend American funding of the United Nations body, claiming it had promoted China's "disinformation" about the virus.
"American taxpayers provide between US$400m and US$500m per year to the WHO; in contrast China contributes roughly US$40m a year, even less," Trump said on Tuesday. "As the organisation's leading sponsor, the United States has a duty to insist on full accountability."
Jia Qingguo, a professor at the School of International Studies at Peking University, said US-China relations have been deteriorating for years, and the coronavirus outbreak has made them worse.
"It should be an opportunity for the two countries to work together to respond to the virus, but the US puts the blame on China, and China's response gave it a reason for intensifying the confrontation," he said.
Jia added that if Trump was reelected in November, relations between China and the US may escalate into an all-out confrontation.
Earlier on Friday, China's Ministry of Foreign Affairs spokesman Geng Shuang urged the US "not to go against the international community" by undermining the WHO.
The face-to-face gathering of G20 leaders is scheduled to take place in Riyadh on November 21 and 22.
This article appeared in the South China Morning Post print edition as: G20 summit scrapped as w.h.o. row intensifies