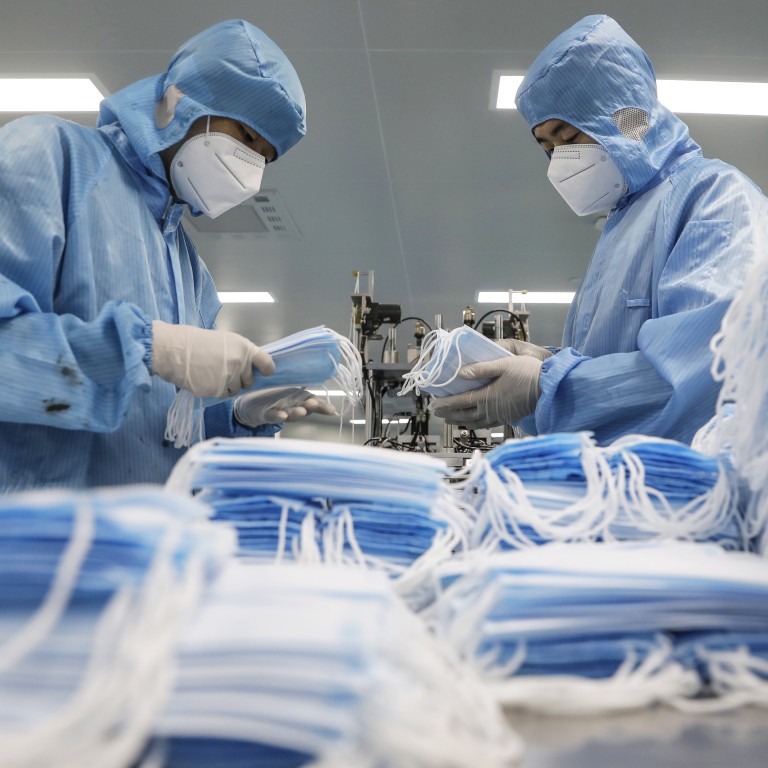 Politico
Coronavirus: China hid details of outbreak to hoard medical supplies, DHS report says
US Department of Homeland Security report says China dramatically increased its imports and decreased its exports of medical supplies in January
China first notified the World Health Organisation (WHO) of an unknown pneumonia-like disease on December 31, 2019
The Chinese government likely withheld information about the severity of the coronavirus outbreak so it would have time to hoard medical supplies, according to an intelligence report from the US Department of Homeland Security. Portions of the report were read to POLITICO, and its overall findings were first reported by the Associated Press.
The report says that in January, before sharing full details on the novel coronavirus outbreak with the World Health Organisation (WHO), Beijing dramatically increased its imports and decreased its
exports of medical supplies.
In January, according to the report, China increased its imports of
surgical face masks
by 278 per cent, surgical gowns by 72 per cent, and surgical gloves by 32 per cent.
Meanwhile, it slashed its global exports of a host of
medical products:
surgical gloves by 48 per cent, surgical gowns by 71 per cent, face masks by 48 per cent, medical ventilators by 45 per cent, incubator kits by 56 per cent, thermometers by 53 per cent, and cotton balls and swabs by 58 per cent.
The US Department of Homeland Security did not immediately respond to a request for comment.
The Trump administration has been increasingly critical of the Chinese government's handling of the early stages of what became a global pandemic, faulting Beijing for what US officials say is a lack of transparency about key aspects of the coronavirus outbreak.
The WHO declared the outbreak a "public health emergency of international concern" on January 30, and the United States banned some travel from China a day later.
According to a WHO timeline, China first notified the global health body of an unknown pneumonia-like disease on December 31, 2019, and provided incremental updates on the mysterious outbreak throughout January.