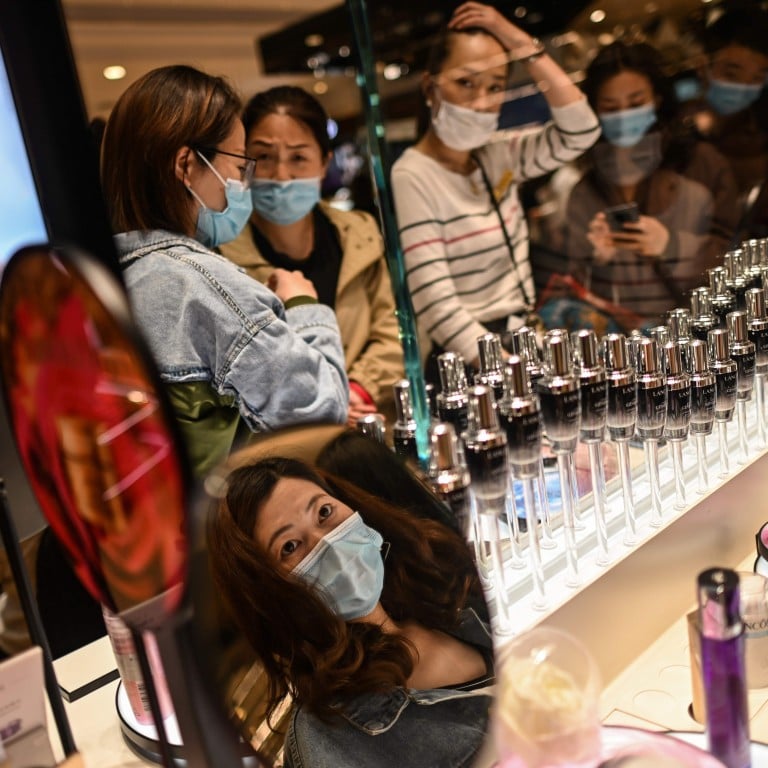 China overtakes US as No 1 in buying power, but still clings to developing status
China's gross domestic product ranked No 1 in the world in 2017 when based on purchasing power parity, the World Bank says in a new report
But the national statistics agency insists China should still not be measured alongside developed countries like the US
China's statistics agency acknowledged that as early as 2017 the nation's economy was larger than that of the United States when measured by purchasing power, but it has insisted it remains a "developing country" as per capita output is still only 85 per cent of the average global level.
The World Bank released its new purchasing power parities (PPPs) report for 2017 this week, which showed that China's PPP-based gross domestic product (GDP) stood at US$19.617 trillion in 2017, while the United States' GDP was US$19.519 trillion.
The calculation of GDP by purchasing power, using the price of a common basket of goods and services, instead of using the US dollar, provides a more accurate basis to compare economic development levels. If measured by the US dollar, China's GDP was about US$12 trillion in 2017 and US$14 trillion in 2019, which was still below the US.
China's National Bureau of Statistics (NBS) said China's number one ranking in PPP-based GDP does not change the fact it remains "the
world's largest developing country
".
Xu Xianchun, a former deputy head of the NBS, published an article on the agency's website on Tuesday saying that the World Bank study had overestimated China's economic might.
"If China is grouped into developed countries, then a majority of countries should be included too. This apparently does not match real conditions," he wrote.
The National Statistical Society of China, an institution affiliated with the NBS, supplied the data to the World Bank, showing a level of official endorsement.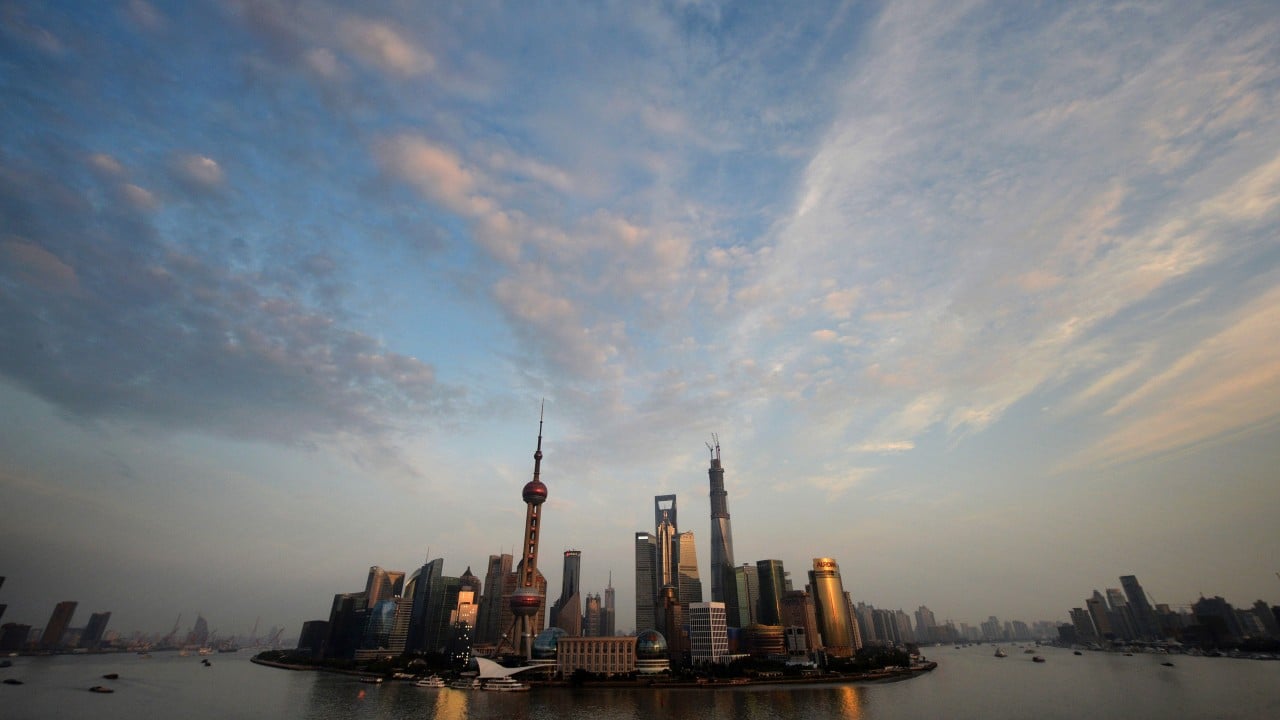 05:59
Coronavirus: What's going to happen to China's economy?
Coronavirus: What's going to happen to China's economy?
China's insistence that it is a developing country has come under increasing scrutiny in recent years, especially from US President Donald Trump, who in April complained that China had "taken advantage of us and other countries" by using the designation.
Trump tweeted last week it had allowed China to make smaller contributions to the United Nations and other multilateral institutions. In addition, developing nations are given special rights under World Trade Organisation rules, such as longer periods to implement trade agreements and commitments.
China's economy, if measured using the dollar-yuan exchange rate, was about two thirds of the size of the US economy last year.
The International Monetary Fund estimated China's economy will grow 1.2 per cent this year, a steep decline from
last year's 6.1 per cent growth
, thanks to the coronavirus pandemic. But the Washington-based institution forecast the US economy to perform even worse, contracting by 5.9 per cent.
Chinese authorities have tried to play down these comparisons in public, despite a decades-long strategy of fuelling patriotism with economic successes.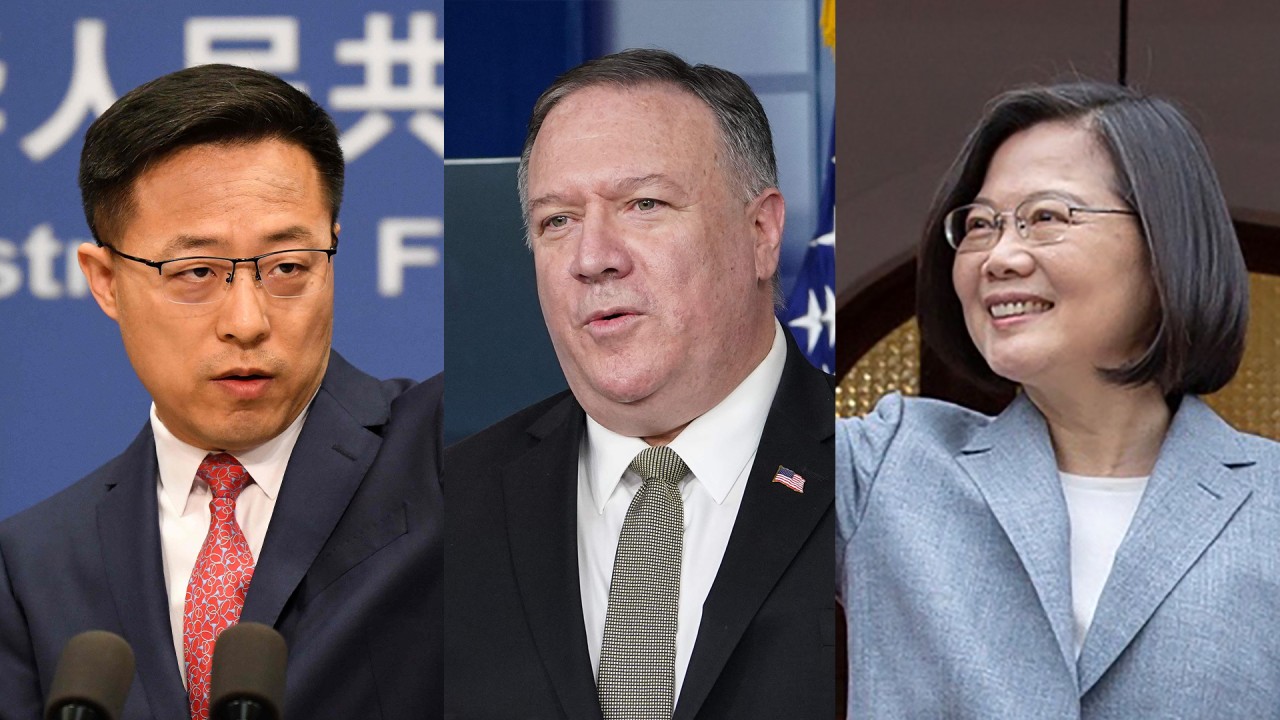 02:47
China warns US of 'strong response' regarding Taiwan, saying island's independence is 'dead end'
China warns US of 'strong response' regarding Taiwan, saying island's independence is 'dead end'
For instance, when Tsinghua University professor Hu Angang concluded in 2017 that China's economy had already surpassed the US to become the world's largest, he received widespread criticism at home and abroad, and was partly blamed for inducing the subsequent
US-China trade war
.
Chen Fengying, a senior researcher with the China Institute of Contemporary International Relations, said that technology and currency – where the US was still dominant – should also be part of the core parameters to judge national strength.
"Will the yuan become an international currency after the pandemic? What do we have in the technology sector except Huawei?" she asked. "We mustn't take it for granted that we will win."
This article appeared in the South China Morning Post print edition as: China insists it is a 'developing country'